7 Ways To Use The Power Of Gamification To Transform Your Business
The world of work has changed a lot in the past few decades. Gone are the endless grey cubicles, humongous computers and jobs-for-life. In their place are open-plan offices (bean bags optional!), rapid technological developments, and job-hopping. In the modern business world, one thing is certain – change!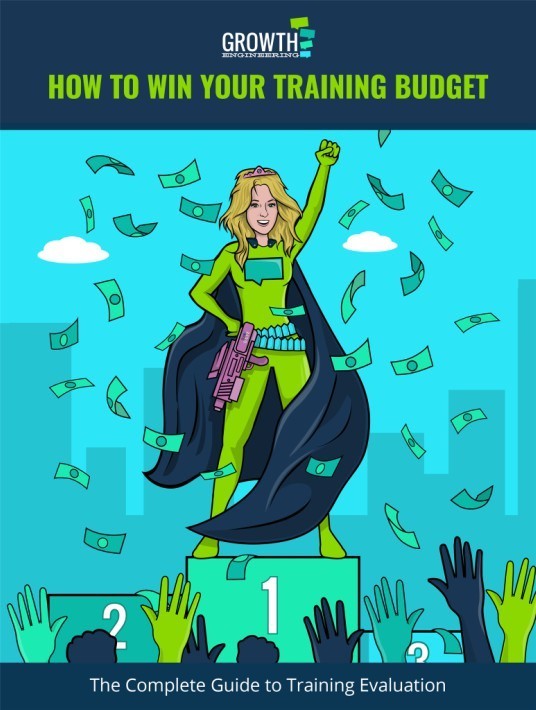 eBook Release
How To Win Your Training Budget: The Complete Guide To Training Evaluation
Discover how to evaluate your training, calculate ROI, and get the training budget you deserve!
The question is, how do we respond, adapt and pre-empt the changes ahead to succeed in the future?
Many companies throughout the world have turned to gamification for the answer. They're using gaming mechanics such as badges, levels, and leaderboards to engage employees, boost productivity and drive business success. Now you can too!
How Gamification Helps Solve Seven Business Dilemmas
We explore how you can use gaming mechanics to bridge the skills gap, defeat the 'brain drain', and more!
1. Retain Talent
87% of business leaders say retaining top talent is a key business priority. And with good reason! Low employee retention leads to loss of expertise, lower profits, and increased training costs. All this means it takes an estimated £30,000 to replace each employee! Fail to retain your team and they'll seek work elsewhere – taking their talent and potential straight to your competitors!
The Gamification Solution
65% of employees say access to training opportunities would increase their company loyalty. This doesn't mean you should churn out run-of-the-mill training! No one wants to spend hours clicking through boring, generic content slides! They want engaging and meaningful development opportunities.
A gamified LMS gives employees access to the training they desire! Gaming mechanics such as Badges, Experience Points (XP), and Leaderboards infuse the learning experience with clear goals, motivating rewards and healthy competition. Access to the right kind of training will boost employee retention! After all, when training is fun and rewarding, quitting their job will be the last thing on their mind.
2. Engage Employees
70% of business transformation efforts fail due to lack of engagement. By contrast, team productivity shoots up when employee engagement is high. It's easy to see why! When your team feels emotionally connected to the business mission, they'll put the extra effort in to achieve it. So how can you increase engagement?
The Gamification Solution 
A good place to start is by showing your team they are valued! When employees feel their contribution is valued their engagement increases. Yet only 26% of people feel valued in their jobs. With the right tools, you can change this! Virtual rewards are the perfect way to regularly recognize and celebrate each employee's efforts! Managers can reward employees with customized Praise Badges on the LMS to recognize when their team have gone above and beyond. Personal touches like this show each employee their work and development is valued.
3. Hold Onto Intellectual Capital
Everyone looks forward to retiring one day. Yet spare a thought for the poor HR team! 10,000 people retire in the US alone per day. This mass exodus is often called the ' brain drain ' because when employees retire they take all their intellectual capital with them! This is only a problem if the departing experts have hoarded their knowledge, rather than sharing it with colleagues.
The Gamification Solution
Discussion groups on the LMS are the perfect succession planning tool! They create a space to celebrate expertise whilst simultaneously training other employees to fill future leadership roles.
Each discussion group can focus on a certain topic which creates an online space for subject matter experts to answer colleagues' questions. You can add Leaderboards to the groups to get the conversations flowing! Each contributor earns points every time they comment in the groups. The person with the most points tops the Leaderboard. This way everyone can see who really knows their stuff and whose brain to pick. It's also the perfect way to spot the subject matter experts of the future!
4. Create A Learning Community
It's not just the experts or senior leaders who have something important to say! Every single one of your team members plays a vital role in creating a learning culture that supports informal learning. This matters because informal learning is responsible for 90% of what we know. It includes everything we learn from social interactions. Yet nurturing social butterflies can be a challenge! How can you encourage knowledge sharing at all levels of the business?
The Gamification Solution
The LMS message boards provide a brilliant place for learners to support each other's development. As each employee interacts with the LMS and completes training, the virtual rewards they earn appear on the news feed. This means their colleagues can see their achievements and send them a virtual high five! Employees can also rate the content they find useful, guiding their colleagues to the most valuable assets. Peer feedback drives engagement with the platform! All this imbues the LMS with a community spirit that engages learners and creates a strong learning culture.
5. Plug The Skills Gap!
Today's business world faces a gaping problem – One in four people say they don't have the skills needed to do their current job! And the problem is only set to get worse! 35% of the skills workers need, regardless of industry, will have changed by 2020. Without the right skills your team won't be able to achieve the business objectives. So how can you plug the skills gap, and fast?
The Gamification Solution
Use Levels to plug the skills gap by giving employees personalized training that meets their specific needs. Levels on the LMS let you group training content into categories and assign each employee to the Level that's right for them. This way everyone is guided towards content that best suits their needs, role, and ability. You can assign employees based on their team, location or length of service. You can then choose to push content to everyone on the LMS or just one group. Levels help employees focus on the training that's meaningful to them, rather than sifting through reams of irrelevant content. This gives the content Epic Meaning and helps you effectively fill those skills gaps!
6. Reinforce Company Brand
Like most companies, you probably have a mission and set of values designed to unite your teams and drive positive behavior. Yet, only 4 in 10 people actually know what their company stands for. On the other hand, when employees 'know and understand' the company values they feel more engaged at work. So how can you ensure your teams embrace the company brand?
The Gamification Solution
Raise employee awareness of the company brand by increasing its visibility. Embed your mission and values within every aspect of your LMS. On the Academy LMS, you can fully customize gamification features to create Epic Meaning.
For example, if your company's raison d'etre is confectionery, make sure this theme runs throughout the platform. You could shower your employees in virtual 'rainbow sprinkles' rather than typical XP, design your Badges to look like sweets or let employees level-up from Cupcake Corner to Chocolate Champions! As well as adding extra fun, customizing the LMS reminds employees about the wider purpose of their development, at every stage of the learning journey.
7. Evaluate Success
Every business department has to prove its worth. Take your training department for example. On average, companies spend $702 on training per employee, per year. Yet, this budget isn't guaranteed. One of the most important tasks for any training department is showing that training is worth the continued investment. Show clear evidence of return on investment. But how?
The Gamification Solution
Gamification tools let you spot engagement patterns instantly! As your employees complete training and interact with the LMS they earn virtual rewards, climb the Leaderboard and level up. Looking at the gamified features is a simple way to see if training is engaging and working. The higher the Level employees reach, the more engaged they are with the content.
Reviews and ratings are another clear indicator of training success. After all, few budget gatekeepers can argue with a rave review declaring: "I now understand the company values and how do my job. I want more of this awesome training!"
Real Life Examples
Here are a few examples how our clients have used gamification to transform their businesses.
GAME is the UK and Spain's biggest video game retailer. When store staff earn enough Badges they get real-world pins to wear on their lanyard. These communicate their expertise to colleagues and customers. GAME's gamified LMS led to a 19% increase in positive customer feedback and a 94.3% uplift in the average customer basket. Read the full case study here.
EE is the UK's biggest 4G network. Its teams need to be up to date on all the latest mobile products and technology. Their new gamified LMS launched in 2016 and has directly led to an increase in training completion. 98% of employees say the new LMS has increased their digital skills. Read the full case study here.
Topps Tiles is the UK's leading tile specialist with over 370 stores nationwide. They launched their gamified LMS in 2017. In the six months following its launch, users completed 8,683 pieces of voluntary training content. This showed employees were logging in, engaging with content and coming back to learn more! Read the full case study here.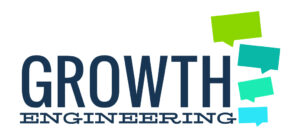 Growth Engineering Learning App
Introducing Growth Engineering Learning App, the world's most advanced mobile application for organisational learning. It places unlimited potential right where your learners need it — their pockets! 🔥
Originally published at www.growthengineering.co.uk.