How To Get Started With Customer Product Training
Companies often focus on how customer product training speeds up onboarding and decreases churn. On the flip side, there are also other benefits that ad often overlooked. These benefits include how having an active training program can drive customer success by lowering customer service costs, enabling upsells and improving overall customer satisfaction.
Those are all valuable reasons to go all-in on developing a product training program for your customers. However, it can be difficult to know exactly where to start. The good news is that you probably already have great content and resources.
What Makes A Good Product Training Program?
By the time a customer pulls out a credit card, they're already invested in their success with your product. They are buying your product because they believe it will solve a particular problem, and they want to understand how best to use it to achieve that result.
But few customers have the patience for thick instruction manuals or hours to spend on the phone with customer service. Static training methods don't allow for personalization in the customer training journey. In-person training and phone support provide a tailored and flexible solution but can be expensive and difficult to scale.
Modern Learning Management Systems combine the personalization of instructor-led training with the scalability of a mass-produced instruction manual. An LMS makes product training immediately accessible to new customers who can then work through engaging and interactive materials at their own pace. This reduces many costs traditionally associated with onboarding, shortens the timeline and provides support through all stages of the process.
1. Start With What You Have
Even if you're just now formalizing your product training program, you likely have existing content you can repurpose. Look for recorded training, blog posts, instruction manuals, slide decks and any other pieces of content that can help customers understand your product.
Organize it into just-in-time training materials that give customers the exact information they need, when they need it.
Rather than trying to front-load customers with everything they might need to know about your product, a system of short courses will help them learn what they need at the moment. Support these courses with an accessible library of more in-depth resources for customers who want to dig deeper.
Want to learn more about creating great training content? Take our course: How to Master the Art of Training Content Creation
2. Map Product Training To The Customer Journey
Product training is essential throughout the customer cycle. In the beginning, it supports smoother implementation and reduces churn. Later on, training can help you upsell new features and deepen use of your product.
The end goal is to support the entire customer journey with content. Start plugging your existing content into a training content matrix to see where your strengths lie and uncover gaps. When you have assessed what you have, you'll be able to prioritize what new content to develop.
Along with creating the actual content, develop a system to guide customers to the right courses at the right time. Set up email or text alerts with links to training content at certain milestones, such as not logging in for a while after they've signed up or after a few months of working together.
You can integrate training data with a CRM such as Salesforce to monitor the relationship and gain even deeper insights.
3. Think Beyond Features — Train For Outcomes
Product training should teach customers not only about the features of your product but also how best to achieve the outcome they're looking for.
If your product is an invoicing platform, for example, you'll obviously want to teach customers how to create a user profile and run their first transaction. You can set your company apart by teaching customers to be savvier about finances and grow their businesses as well.
Take this to the next level by teaching a skill that can be transferred across the industry and making your company the industry leader in it. For instance, HubSpot Academy [1] provides value even to people who aren't HubSpot customers and has helped turn their way of thinking into the industry standard for inbound marketing.
Creating a certificate program that captures your company's widely applicable expertise could make you a thought leader in your industry.
4. Measure Outcomes And Be Prepared To Iterate
A customer product training program is a work in progress. Once your content has been out in the world for a while, you should plan to revisit it and use the improved version to support customer success even more.
To do that, establish an efficient system for tracking metrics from the start. When you can see how long users spend on each activity, you'll get insight into what content is working. With a robust LMS, you can run reports about enrollment, course completion, and quiz scores to get a better understanding of how your customers are using the training materials and where things need to improve.
5. Plan For Growth: Invest In An LMS
As your company grows, you'll need a seamless way to expand your product training program. An online training center supported by a cloud-based LMS is the most scalable way to provide personalized training for each of your customers.
An LMS allows you to manage user groups, create custom libraries of courses for certain levels of users and assign permissions that control access to content. Because the courses and learning materials are stored in the cloud, it's also simple to make updates and publish new content. There's no need to email a new batch of PDFs or print a mountain of new training materials for your instructors.
Creating an effective product training program is a challenge, but a modern LMS will make the process simpler and more intuitive.
Footnote: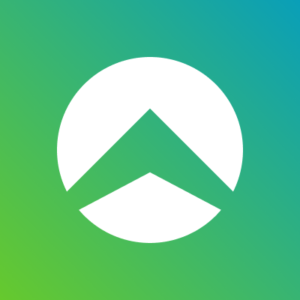 Northpass
Northpass is the learning platform that gives businesses the freedom to easily create, manage and scale their learning programs exactly the way they want.