How To Customize Employee Training Software And Incorporate Your Branding
One of the most common misconceptions regarding pre-built LMS solutions is that they lack customizability. You aren't able to truly reflect your brand identity, which makes your online training seem disjointed from the rest of business endeavors. However, many employee training software options allow you to customize everything from the User Interface to the pre-existing templates. The secret is to customize employee training software so that is versatile and flexible, as well as following these 7 simple tips.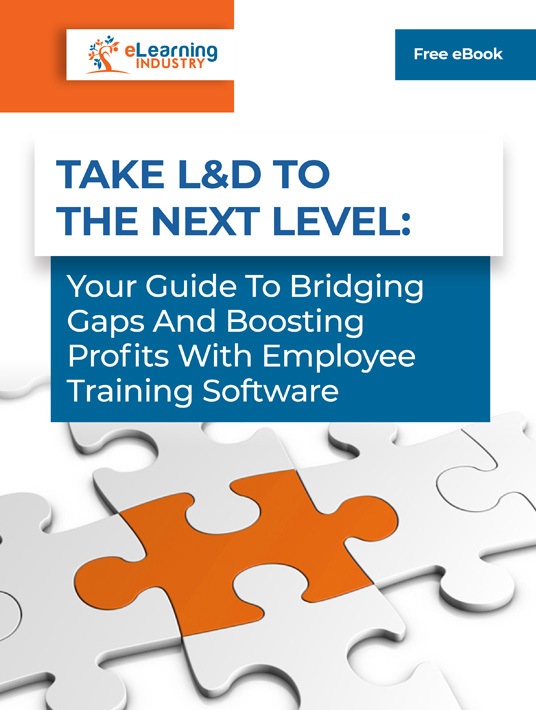 eBook Release
Take L&D To The Next Level: Your Guide To Bridging Gaps And Boosting Profits With Employee Training Software
Learn how to take your L&D to the next level with employee training software.
1. Include Your Company's Color Palette
Integrate colors that your organization typically uses for their marketing materials. Preferably, hues that appear in your logo, so that you don't have to contend with colors clashing. In most cases, you're able to customize the color scheme of your dashboard and User Interface, as well as the pre-built templates in their system library. Another thing to consider when you customize employee training software is the nature of the subject matter and the impact colors have on your audience. The colors you use should tie into the topic and strike the right tone. Lastly, know the cultural backgrounds of your employees to avoid causing offense, as some colors may have a negative connotation that prevents certain corporate learners from connecting with the online training content.
2. Choose Fonts That Reflect Your Image
Most organizations tend to overlook the crucial role that fonts play in the overall user experience. If your organization has a specific font that they commonly use when they send out letters or emails, half of the work's already done, as you can simply use your existing style guide to create cohesive online training content. The fonts of the employee training software need to be legible and should depict the feel of your organization. For instance, if you are a tech firm that sells cutting-edge gadgets, your font should be sleek and minimal to convey modernity. Avoid fonts that are so creative and elegant that employees are unable to decipher them even if they are in line with your sophisticated logo and brand messaging.
3. Prominently Display Your Company Logo
You must ensure that your company logo and the core message are reflected in virtually every aspect of the employee training software. Or, at least, as much as the platform will allow. If your eLearning authoring tools have pre-built templates, you may still have to start from scratch to incorporate your branding. For example, develop a reusable eLearning template that accurately portrays your image and identity. This is also a great time to reevaluate your current logo design to see if it's still relevant. If not, you can revamp the look and feel before you customize employee training software and avoid involved revisions later on. For example, a month into the eLearning development process you realize that the logo is outdated or misaligned with your current image. Thus, you must redo the eLearning course layout, dashboards, templates, and all other online training materials to reflect the change.
4. Add Social Media Icons
Employees should be able to access social media groups and pages that enrich the online training experience. Thus, you need to integrate social media icons that allow them to quickly get the support and resource links they require. Social media buttons can also be customized to align with your brand image. For example, adjust the colors or fonts to add a personal touch. Ensure that your social media contacts are prominently displayed on every page to encourage knowledge sharing and peer-based feedback.
5. Integrate Industry-Specific Images
Ensure that your online training program uses realistic images. In addition, you need to have background images that convey your brand's image without stirring up too much controversy. You may choose to use abstract graphics that fall in line with your message, but avoid images that distract the corporate learners' eyes or overshadow the online training content. If you don't have industry-specific images on hand, take a closer look at the system repository. Most employee training software vendors include an asset library that features cut-out characters and themes.
6. Customize LMS Reports
An often overlooked but crucial option to customize employee training software is the LMS reports. Most employee training software solutions feature built-in reports. These metrics cover everything from employee performance and progress to assessment results and satisfaction ratings. However, there are times when you need a report that isn't included in the standard package. For example, you need to track a specific compliance initiative or skill certification. You should also be able to specify how you want to receive the LMS reports and how frequently. For instance, you need sales team progress reports delivered to your inbox on a weekly basis.
7. Choose A Tool That Supports Multicultural Online Training Experiences
Many LMSs support multiple languages. Some even have geolocation features so that you can deliver customized online training content to your worldwide workforce. For example, the system automatically detects the employee's physical location, then displays the appropriate online training content. Research your audience to determine which languages you should incorporate into your online training strategy. Then look for a tool that suits your needs and allows you to personalize every online training experience, even for those who don't speak English as a first language.
It is relatively easy to customize employee training software once you've mastered the tool. Choosing an intuitive system up front makes the process even more simple and stress-free. Sign up for a free trial and put the User Interface through its paces. Stretch the customizability options to the limit by personalizing your layout and dashboard. Thus, you can determine if the tool is able to handle brand integration or you need to continue your search for the perfect platform.
Download our eBook Take L&D To The Next Level: Your Guide To Bridging Gaps And Boosting Profits With Employee Training Software to learn how your new employee training software can enhance your L&D program. You'll also discover tips to conduct successful training needs analysis before investing in a new system.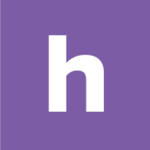 Homebase
Make work easier. Running a small business has never been harder. Homebase helps with free tools to track time and manage your team.