The Top 7 Ways To Improve Onboarding For New Hires
Everybody knows that top talent is hard to find. This is probably why most (smart) companies invest in a solid recruitment strategy. But they're forgetting something—without a positive employee onboarding experience, their new talent isn't going to stick around for long.
That's right. One of the biggest questions making CEOs scratch their heads today is how to retain top talent after hiring them. And one of the best solutions is onboarding employees (and doing it well). So, if you're ready to see your most impressive new hires become loyal, productive, long-term employees, these tips are for you.
Let's jump right in.
Start Onboarding Before They Start On The Job
Every successful onboarding process begins when a candidate accepts the job, not when they start the job. Think about it. You have weeks, maybe longer, to start preparing your newest employees for a positive and productive first day. Why waste this time?
Send them their employee onboarding kit, including contracts, company policies and procedures, and other essential docs to read over in their own time. This gives them an opportunity to digest important information, and ask questions, before signing on the dotted line. Then, when they arrive on their first day, all of the dreary admin is out of the way, and they can get stuck into job and culture training.
Another way to improve onboarding new hires before their first day is to send them a personalized gift, right to their doorstep. This can include a welcome letter signed by their new manager, something sweet (like chocolate), and of course, a little company swag (branded mug, stationery, etc.). This is your opportunity to show new hires that you're excited to have them join the team.
Get The Whole Organization To Join In
There's an old African proverb that goes something like this: "If you want to go fast, go alone. If you want to go far, go together." When it comes to top talent, you definitely want a long-lasting relationship. That's why the best onboarding experience is one where the whole organization joins in.
There are plenty of other people in the company who can help improve new employee onboarding. To start with, teams can familiarize new members with the company culture, and show them around the office. HR can introduce new hires to time-tracking and Performance Management processes. Tech support can help new hires with their new computer setup and software.
And then there's the buddy system. Pair each new employee up with an experienced "buddy" who can answer their questions, show them where to eat lunch, introduce them to colleagues, and provide general support during their first few months on the job.
Connect New Hires With Their Supervisors On Day One
This might seem like a simple act, but it's actually one of the best onboarding practices for making new hires happy. An employee onboarding survey by TalentLMS found that meeting a supervisor on the first day doubles new hire satisfaction.
So, if you want new hires to feel satisfied with their onboarding, schedule a lunch for them and their supervisor on their first day of work. Doing this off-site can help to create a relaxed and casual atmosphere where they can get to know each other. This might be the beginning of a strong, loyal, and respectful working relationship.
Create A Positive And Stress-Free New Hire Experience
Starting a new job can make anyone a little stressed. Will your new team like you? Do you really have the skills to do the job? How will you know if you do?
The more uncertainty new hires experience, the more stressed and anxious they feel. This can only lead to one thing: a poor employee onboarding experience, and an unproductive start. Luckily, there are a few simple tricks for creating an onboarding process that's more fun than frightening.
Besides the buddy system mentioned earlier, make sure to give employees everything they need to be productive. Ensure that their desk is set up, their logins have been created, and that they have access to their job-training courses. Then, provide them with clear goals and milestones for onboarding so that they can gauge how well they're doing.
Finally, check in with new employees regularly to see how they're feeling, and answer any questions they have. Their feedback might even give you some exciting ideas to improve the onboarding process.
Use A Blended Approach To Deliver Training
Some companies still use traditional classroom-based training for new staff onboarding, but if you had to ask employees what they want, they'd say a blended approach. In other words, a combination of in-person training sessions and online, self-paced courses. So why not give it to them?
Traditional training sessions can be great for showing new hires how to use office equipment, and for skills that need real-life practice. For example, role plays to learn conflict management. Having the CEO explain the company vision, mission and goals to a group of new recruits is also a great way to show employees how they can contribute to the company's success.
But for all the rest, online training is a definite way to improve onboarding new hires, and make your training more efficient, too. With the right onboarding training software, you'll be able to create and deliver engaging online courses for a large number of new employees. Plus, by using gamification features, you can make the onboarding experience for new hires fun and exciting.
Don't Rush The New Hire Onboarding Process
Many people don't know that it takes a whopping 8 months for new hires to reach peak productivity. The average onboarding sadly only lasts around 3 months. Clearly, then, a great way to improve onboarding new hires is by stretching the process out over a longer period—ideally 8 to 12 months.
Extending your onboarding program means that you can include more training, team-building activities and support for new employees. It also means that they get more time to digest information about the job and company. Plus, they'll be able to apply what they learn in training, make mistakes, and learn from those mistakes before moving on to the next course.
With the time pressure removed, employees become more comfortable in their new job and environment, they understand and participate in the company culture, and they form stronger relationships with colleagues. The best part is that all of this does wonders for their productivity.
Build Culture Training Into Your Staff Onboarding
We might be living in the age of automation, but it's important to remember that your employees are not machines. They're humans, and they need real human connection.
Connection happens when employees share the same values as their colleagues and feel invested in the same vision, mission, and goals of the company. This, of course, all comes down to culture. Give your employees a sense of connectedness by adopting culture training as one of your employee onboarding best practices.
It doesn't even need to take a lot of time. For example, create an online course that includes a video of your CEO or HR director talking through the company values. This way your CEO only has to explain it once, but every new employee gets to hear it straight from the lips of a leader.
Conclusion
Onboarding is one of your most important weapons in the war for talent because it has a huge impact on employee retention. So don't waste any time. Implement these tips to improve your onboarding experience, starting in the weeks before employee orientation and all the way through their first year of work.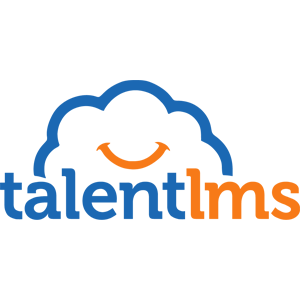 TalentLMS
Easy to learn, easy to use, and easy to like, TalentLMS is designed to get a "yes" from everyone, including C-level execs, budget heads, and busy employees. Now, instead of checking out, your whole organization leans into training.