Benefits Of School ERP App For School Admin
For a school to offer its students the best learning experience and build a reputation for itself as a world-class educational institute, it is important that the school function flawlessly. This is primarily the function of the school administration team. In every school, the admin has to ensure that all the departments of the school function like a well-oiled machine, from the school admission system right to the management of alumni records.
However, very often it becomes hectic for the school administration staff to manage all these tasks and to synchronize everything for the teachers, students, and parents. In this case, many schools have turned to technology for the answer–with a school management mobile app.
In recent times, various technologies and trends have made school management mobile apps accessible on android and iOS platforms. These apps offer numerous benefits to teachers, parents, and students. But most importantly, they ensure that the school administration can run a school effectively and efficiently.
The app technology helps the school administration team increase their productivity by delivering a large set of features and functions. These will help the admin to automate manual processes, reduce the workload, and complete tasks faster, with a reduced chance of human errors.
School Management Mobile App Benefits
In this article, we will take an in-depth look at how a school management mobile app helps the school administration team.
Easy Access To Information
For the school administration team, easy access to information related to students, faculty, and school records is vital to their job. A school management mobile app collates students' information like grades, fees, attendance, timetables, etc., in one secure location. The admin can then access information about a student or department at any time and from anywhere with just one click, without having to manually sort out different files. This helps save time and improves the productivity of the school admin.
Easy Updating Of Vital Data
A school management mobile app allows the admin team to update important information with ease. Additionally, this information is updated in real time. Information related to school news, updates, circulars, fee reminders, and much more can be updated with the click of a button.
Assurance Of Security Of Data
A school management mobile app is a cloud-based app and all school and student-related information is saved on a central and secure location online, unlike hard copies which are usually saved in files and folders. This data is backed up regularly to ensure that it is never lost, unlike physical data which can be lost or damaged over time.
Accessing this information on the cloud requires login credentials. Hence, only authorized school staff can access this information. Furthermore, the data available to a user is based on their role in the school hierarchy. This provides an additional layer of security.
Monitoring Day-To-Day Activities In The Database
Since a school management mobile app allows the school data to be uploaded in real time, it allows the school admin to monitor all the activities on a day-to-day basis and take timely action instead of waiting for month-end reports. Whether it is the performance of the transport team or the payment of fees, all vital and non-vital tasks can be easily monitored and supervised.
Instant Connectivity With Students And Parents
One of the best advantages of a school management mobile app is that it allows the school admin to connect with the students, parents, and with authorities instantly through emails and messaging. This instant connectivity ensures that the school and parents are constantly updated about the school and the students. This enables them to take timely action when needed.
Eliminating Paper Clutter
With the use of a school management mobile app, it becomes easier for the school to maintain and manage all the records in a digital format. Going paperless offers multiple benefits to the school administration team, from managing admissions to generating online reports, the mobile app ensures a paper-free environment. This makes tasks such as data syncing and report sharing a lot easier.
Reduced Workload For Certain Activities
In every school, there are repetitive and mundane activities that take a lot of time and effort. These include daily attendance management, upcoming event notification, exam result management, among many others. Using a school management mobile app automates these tasks, thus helping to reduce the workload for the administration team.
Generation Of Customized Reports
Generating reports and customizing them according to different categories or needs can be a time-consuming task. However, the custom report generation feature in a school management mobile app helps the school administration in several ways. It enables school admin to configure different filters or micro-filters to get an accurate customized report in a few minutes, thus saving time and effort of manually creating these reports.
Eagle Eye View Of The School
The school admin team handles the day-to-day running of the school. A school management mobile app gives the admin an eagle-eye view of the various happenings in the school. It gives them a quick glimpse into the various departments, the finances, and the status of various reports at the click of a button. This information is invaluable to the smooth running of a school.
Today, with so many advancements in technology, institutes need to upgrade their manual systems to school management mobile apps. This will help them run their institutes smoothly and give the best learning experience to their students.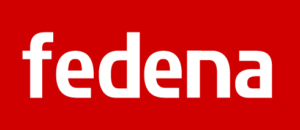 Fedena
Fedena is all in one college and school management software. It is used by thousands of educational institutions worldwide for all administration, management, and learning activities.