How Do You Choose The Right Solution For Your Holistic Hybrid Learning Program?
Finding the best digital learning platform for your teams shouldn't be a struggle. So, let's explore a few insider secrets to choose the best web conferencing solution for your hybrid learning program minus a long and stressful vendor vetting process.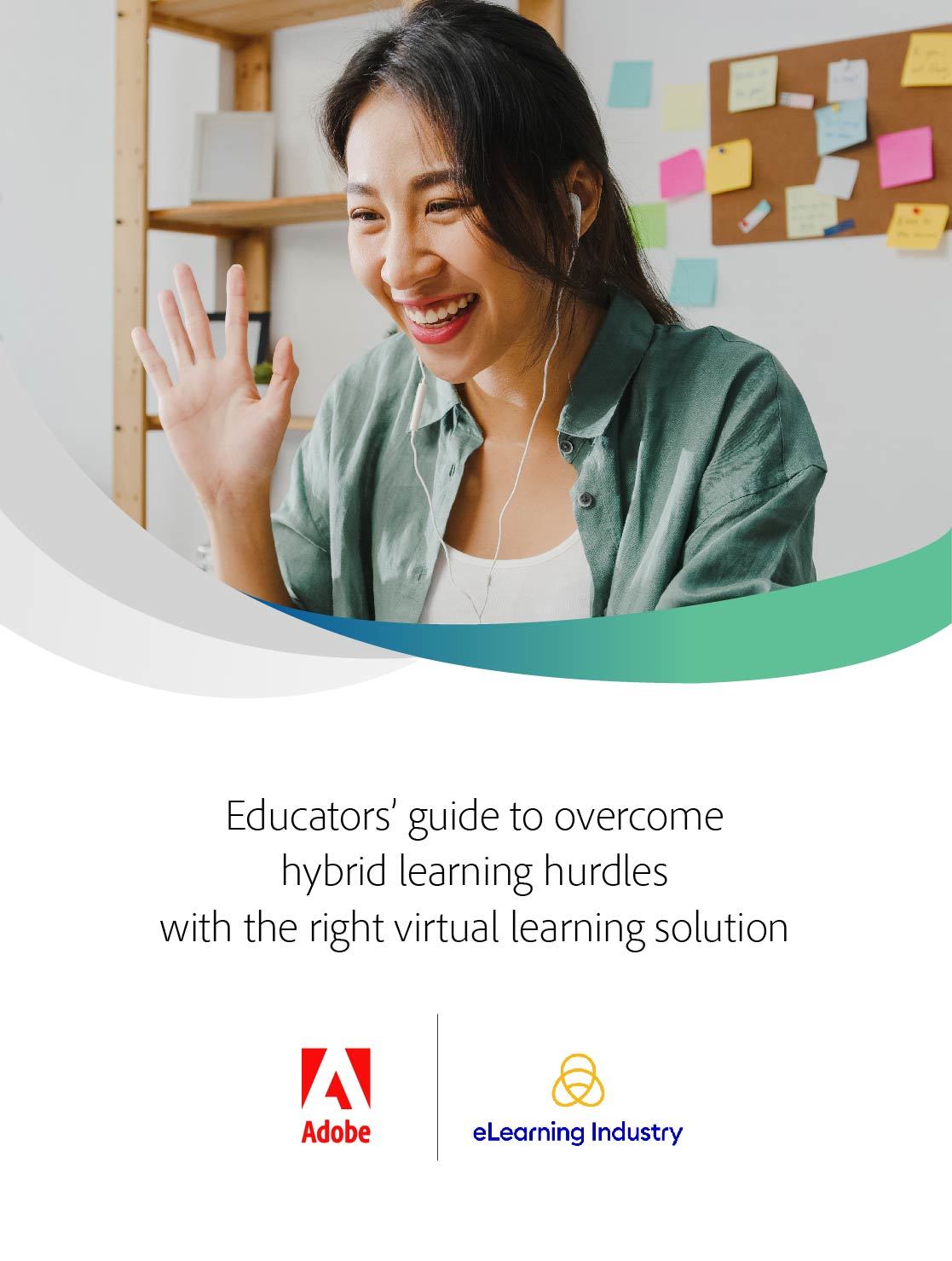 eBook Release
Educators' Guide To Overcome Hybrid Learning Hurdles With The Right Virtual Learning Solution
This ultimate guide for educators is designed to help you overcome common hybrid learning challenges and find the best platform for your organization.
1. Identify Current Pain Points
Which challenges do you currently face, and, more importantly, how can a new digital learning solution help you address them head-on? The ideal software will bridge crucial gaps in your tech stack and enhance the experience for online learners. You can also get input from your team to disclose hidden pain points. For example, educators may have a few items on their software wish list that will help them enrich the curriculum and host live learning events with ease.
2. Create A Launch Timeline
Some tools require a lengthy learning curve. You must keep this on your radar when choosing your next digital learning platform to avoid potential delays. Ultimately, the web conferencing solution you purchase should be easy to master and quick to implement. This is especially true if you need to launch your hybrid learning program on a tight timeline and bring everyone into the fold as soon as possible. For instance, every admin, teacher, and student must be able to attend virtual classrooms and collaborate within a specific timeframe in order to maximize your investment.
3. Take A Virtual Tour
A free trial gives you the opportunity to test-drive the tool prior to purchase. You can also determine if the digital learning solution is user-friendly and if it has all of your must-have features. The key is to have a checklist to make the most of your time. This is where the first tip comes into play. Identifying pain points allows you to figure out what's most important and participate in the free trial with renewed focus. You know which target areas to concentrate on based on your objectives, user preferences, delivery formats, and so on.
4. Weigh All The Options
Most digital learning systems have different plans to choose from. Typically, they're based on the size, capabilities, and number of host licenses you require. This is why it's essential to get a brought participant count beforehand and clarify your use cases. Organizations that only need web conferencing solutions for meetings with 20 attendees may opt for one plan, while those who wish to host webinars and learning events with 150 participants should consider the next level up.
Conclusion
Adobe Connect stands out from the crowd primarily because it breaks the web conferencing mold. You can overcome the limitations mentioned in this guide and pave the way for virtual training success by leveraging the full power that Connect offers your organization. From boosting remote learner engagement to putting your educators in the driver's seat, regardless of their tech-savviness, Adobe Connect puts it all within your reach.
Download the eBook Educators' Guide To Overcome Hybrid Learning Hurdles With The Right Virtual Learning Solution to break down the roadblocks that stand in the way of hybrid learning success.