How Tested Virtual Meeting Software Brings Value To Your Organization
How does tested virtual meeting software impact your profit margin? Some people subscribe to the theory that "if you want something done right, you have to do it yourself." Though this might be a cynical view, it does ring true for software demos. Sometimes you need to test the tool for yourself to see how it performs in the real world to ensure you get top value for money instead of making hasty buying decisions.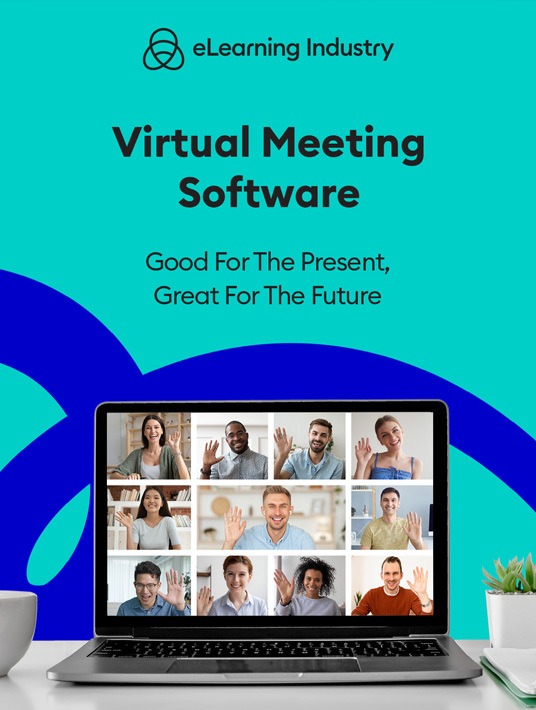 eBook Release
Virtual Meeting Software: Good For The Present, Great For The Future
Find the best virtual meeting software for your business.
7 Tips To Make The Most Of Your Virtual Meeting Free Trial Or Demo
1. Set Evaluation Criteria
The top virtual meeting platforms have their own unique benefits and selling points. But that doesn't mean they're all best for your business. To find the perfect match, you need clear evaluation criteria. This helps you weigh all the options and compare your top choices. So, create a checklist before the free trial or demo. Which features do you need to warrant the investment? Are there any major red flags to look for? How will you test the functionality of the tool? While some organizations evaluate virtual meeting software with a pros and cons list, others use a scoring system. Find the method that works best for you and make sure everyone's on the same page.
2. Make It A Group Effort
It's important to get users with different experience levels involved. You should also get a good cross-section of your organization, for example, one or two people from each department as every group has their own job duties and software expectations. Send out test drive invites ahead of time so that they can prep their personal checklists. In fact, you may want to host a kick-off meeting to provide a high-level overview. For instance, your team has two weeks to explore all the features. And these are the key points they should focus on.
3. Host A Test Meeting (Or Twenty)
Of course, you need to host a few meetings to put the platform through its paces. But there should be some diversity. For example, schedule client meetings, compliance events, VILT sessions, and project discussions. This way, you get a feel for the tool in different contexts. This also allows you to evaluate virtual meeting tools from a use case perspective. Your instructors might think it's user-friendly and delivers all the must-have features. However, your HR team begs to differ. Maybe they find it challenging to host remote interviews or add new users.
4. Weigh The Virtual Meeting Software Risks
All virtual meeting tools have their drawbacks. The question is, are they deal-breakers or can you look past the flaws? It all comes down to your priorities. Evaluate all the risks involved during the free demo. Then decide if they impact your ROI and tool functionality. For example, the web conferencing platform has an integrated calendar. But it's somewhat limited and you have to manually add all the events rather than setting up recurring meetings. On the other hand, you won't use the calendar that often because you already have a PM tool that handles that. Or you mainly host one-off meetings and the email reminders will suffice.
5. Evaluate Vendor Support
This is your opportunity to assess vendor support from the inside. You might have already asked questions via their social media page. Or even emailed them to find out more about the free trial. But now you can see how they handle customer care and tech troubleshooting. For instance, visit their online knowledge base or help center. Or submit a trouble ticket to see how quickly they respond and more importantly, if they know their stuff and can help you resolve the issue. You might not be a "paying customer" quite yet, but they should still give you the same respect.
6. Gather Virtual Meeting Software Feedback
It's a good idea to host a wrap-up session at the end of the trial or demo. Gather those team members who attended your kick-off meeting and ask for their input. Now that they've experienced the tool firsthand, what do they think? Did it live up to their expectations or did it fall short? Are there any features or functions that stood out (good or bad)? How would they rate the tool overall? Finally, are there any sticking points that might hinder their workflow? The virtual meeting platform may be in your price range and everything looks great on paper. But is it really the best choice for your staffers?
7. Compare Your Top Options
It usually comes down to a tie. Maybe there are two or three options that have equal pros and cons, which makes it even more challenging to make your buying decision. So, how do you declare a clear winner? A niche-specific directory can help you compare your top options side by side. You can also reach out to vendors with your concerns. For instance, they might have an add-on or next-level subscription that improves tool functionality. Lastly, consider all the associated costs, support services, and customer training resources that come with the package.
Conclusion
One of the key things to look for in tested virtual meeting software is the ease of use, which extends to every aspect of the platform. For example, many virtual meeting tools offer closed captioning for recorded sessions. Likewise, mobile users can join the discussion from anywhere in the world. Finally, the tool should be available in different languages to support your global talent pool and corporate clients. In short, nobody should be excluded from the virtual conferencing experience.
How can virtual meeting platforms benefit your SMB? Our eBook features all the profitable perks, as well as tips to find the right tool in your price range. Download Virtual Meeting Software: Good For The Present, Great For The Future today for all the insider info.