Ready To Design eLearning In 2018? Instructional Design Strategies That Will Come In Handy
I have been an Instructional Designer for nearly two decades. While I keep pace with the current trends and watch out for the new and emerging ones, I am very conscious of using older models by adapting them to the current scenario.
For instance, most of the Instructional Designers would be familiar with Gagné's Nine Events of Instruction that was presented first in 1965. It has been the core of my learning design approach, and in this article, I use it to present Instructional Design strategies that are relevant for 2018.
Note: While I have used Gagné's Nine Events of Instruction as the core, I have modified some of its aspects for online training.
Gain the attention of the learners: A book is judged by a cover, and the introduction to the online course needs to be as arresting for the learner to be motivated to take the course. To gain the learner's attention, you can use Instructional Design strategies like:

A teaser video to create an awareness of the online course—this can be shared before the course is launched.
An interesting animated video to set the context and outline WIIFM (What Is In It For Me).
Begin the course with thought-provoking questions to help learners channelize their attention on what follows.

Inform learners about the learning objectives of the course: After you have created an arresting introduction, the focus shifts to what the learning objectives of the course are. You can use the following Instructional Design strategies to outline the learning objectives:

Highlight: What will they walk away with post-course?
Add: What gains will accrue, and how will this help them perform better or acquire a new skill?

Stimulate recall of previous knowledge or learning: As you introduce new concepts that have a bearing on what the learners already know, stimulate the knowledge or learning that they already have. To achieve this, you can use Instructional Design strategies like:

Provide a personalized learning path based on their proficiency or preference. This can be set based on a pre-test or a survey.
Use information highlights to draw their attention to what they know (for instance, use "Did You Know" and connect them back to the current schema).

Use immersive and engaging strategies to present content: You are spoilt for choice here, and you can pick from Instructional Design strategies including:

Microlearning (including learning journeys): For both formal training as well as Performance Support intervention.
Active learning featuring guided exploration.
Scenario-based learning: Including Videos and Interactive Videos and complex, branching simulations.
Storytorials or story-based learning.

Also, offer flexibility to learners to learn on the go and on the device of their choice.

Today, you can opt for adaptive designs (mobile friendly) as well as fully responsive designs (mobile first). Both approaches feature multi-device support enabling learners to move across devices (from laptops/desktops to tablets/smartphones).
You can leverage on mobile learning to offer "learning as a continuum" and push both formal training and informal training nuggets.

Provide guidance: To aid the learners during their learning journey, you can use Instructional Design strategies like:

Scaffolds/hints and cues as they progress through the learning path.
Scenarios to help them relate to real-life situations.
Examples and non-examples.
Analogies and metaphors to comprehend complex concepts.

Provide room for practice: We cannot ignore the rigor of practice to help us internalize and apply. You can use Instructional Design strategies like:

Craft an assessment strategy that pushes the cognition from recall or understanding to application.
Provide adequate room for practice (without consequences).

Provide feedback: Feedback is necessary for learners to know where they stand and, more specifically, how can they improve their performance. To aid this, you can use Instructional Design strategies like:

Formative and corrective feedback.
Analytical feedback.
Redirect for remediation, if required.
Provide just-in-time learning aids to reinforce.

Assess performance repeatedly: Repeated assessments keep the learner aligned with their learning goals. You can use Instructional Design strategies like:

Pre-test.
Interim check-points.
Summative test: Include a comparison of gain vs the pre-test.

Enhance retention and its application on the job: You can use the following Instructional Design strategies to meet this crucial aspect:

Performance Support intervention: To aid recall and application on the job.
Nudges to mastery: Share challenges (quizzes) that help the learners keep their information current, and they can be progressively fed tougher challenges.
Summary
I hope this article provides you with Instructional Design strategies that you can use to engage the learner and help them achieve the desired performance gain.
If you have any specific queries, do contact us or leave a comment below.
Need More?
Want more insights on how you can enhance the impact of your online training through creative Instructional Design strategies? Schedule a call with our Solutions Architecting Team.
Read More:
Free eBook: Performance Support Tools – 12 Examples On How Job Aids Can Support Your Corporate Training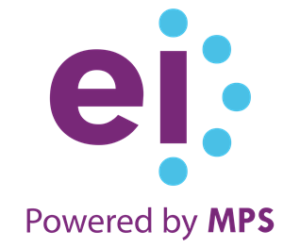 EI
EI is an emotionally intelligent learning experience design company that partners with customers in their Digital Transformation journey.
Originally published at www.eidesign.net.