How To Integrate Cross-Training In Corporate eLearning
Many corporations focus on specific skill sets and tasks for specific employees. HR staff members may never know what goes on in the marketing department. Customer service reps can complete returns and handle complaints, but they aren't able to negotiate a sale. However, this leaves some pretty big shoes to fill when employees can't make it into the office. Fortunately, cross-training gives EVERY employee the power to take on new challenges and accept greater responsibilities. Here are 7 tips to help you integrate cross-training into your corporate eLearning program.
1. Tap Into Undiscovered Talents
Many of your employees may have skills and abilities they haven't yet realized. This can usually be attributed to the fact that they are focusing on their niche, instead of branching out. For example, a manager is building their communication and conflict resolution skills because it's part of their job responsibilities. But what happens when a member of their department is unable to work? They simply won't have the skills or knowledge they need to step into their subordinate's role. Thus, it's essential to conduct online pre-assessments and evaluations to identify hidden strengths. You then have the power to integrate these traits into their customized online training plans. More importantly, you can determine which cross-training online courses are suited to their abilities.
2. Create A Mentorship Online Training Program
One of the best ways to impart practical knowledge is to pair employees with those who are more experienced. Specifically, staff members in a different department or position who have the desired skill sets. Many employees will be more than happy to cross-train their colleagues online because it alleviates work related pressure. For example, they know that their job tasks are in good hands if they ever have to deal with a personal emergency. For best results, pair employees who share similar interests or personality traits. In addition, develop guidelines and mentorship contracts that clearly state the goals, expectations, and roles that the participants must fulfill.
3. Develop Personalized Cross-Training Plans
Every employee has specific needs that directly impact their cross-training corporate eLearning paths. Busy schedules, unique goals, and prior experience are all factors to consider. As such, you must develop personalized online training plans that are flexible and employee-centered. Each plan should cater to the employee's specific skills and abilities, as well as their professional duties. For example, your HR supervisor doesn't need to know how to repair a computer so that they can fill in for Information Technology staff. There are limitations to what each employee can do or be expected to do. Also, give them the opportunity to participate in the online training activities when it's most convenient by creating mobile-friendly content.
4. Relatability Lays The Foundation
Employees retain more information when it ties into preexisting knowledge. Therefore, it's always wise to link new ideas or tasks to their past experiences. For instance, your customer service staff is already familiar with the POS system. So, they might be a good fit for your technical cross-training corporate eLearning course. If the systems malfunction or need to be rebooted, they won't have to call on your troubleshooting team. Instead, they can remedy the issue on their own. Successful cross-training corporate eLearning programs focus on relatability. Corporate learners must be able to build on abilities and talents they already possess. They should also have a genuine interest in the cross-training tasks to achieve the desired outcome.
5. Ease Employees Into The Process
Certain employees may be ready and willing to cross-train, but they are a bit hesitant to take on new responsibilities. Self-doubt and lack of experience may prevent them from fully engaging in the online training process. However, you can avoid this by easing them into the cross-training corporate eLearning experience. Provide them with one microlearning online training activity each day that focuses on a specific skill or task. Allow them to absorb the information and reflect on how they will use it on-the-job. When they're ready, move onto the next microlearning topic. Try to keep your online training activities under 5 minutes and pair them with self-assessment tools to gauge employee progress.
6. Incorporate Online Training Simulations To Build Experience
Branching scenarios, online training simulations, and serious games impart real world experience. Thus, employees are able to learn all the ins and outs of the task before they step into their new roles. Online training simulations, in particular, are valuable online training tools for software and equipment-based tasks. For example, using a piece of heavy machinery on the factory floor or ringing up a purchase through the sales terminal. To provide maximum benefit, ensure that your online training simulations and scenarios are as realistic as possible. Include workplace images, lifelike dialogue, and common challenges that employees will face throughout the day.
7. Offer Continual Support
Cross-training in corporate eLearning doesn't stop when the online training course ends. Employees may have new skills and task knowledge, but they still need ongoing support to increase their productivity and performance. This may be in the form of email contacts, forums, FAQs, and social media pages. These online platforms allow them to ask questions, discuss concerns, and learn from their coworkers. Managers and supervisors should also be on hand to offer one-on-one support when an issue arises. In short, you can't just give them the online tools and information to do the job and then send them on their way. It's crucial to offer them help if and when they need it so that common obstacles don't become major hurdles.
Cross-training in corporate eLearning offers a broad range of benefits. Not only do they keep your organization running like a well-oiled machine, but they boost employee self-confidence. New skills and task knowledge help them achieve their true potential and move up the corporate ladder.
Product knowledge is an integral part of cross-training. Read the article 6 Tips To Develop Serious Games That Enhance Product Knowledge In Online Training to learn how to develop serious games for your product knowledge online training program.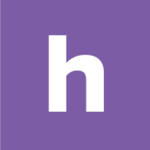 Homebase
Make work easier. Running a small business has never been harder. Homebase helps with free tools to track time and manage your team.