How To Improve Your Corporate Training ROI: How Is An Interactive Video Different From Traditional Training Videos?
In simple terms, interactive videos are videos that provide viewers with an interactive experience helping them be very much a part of the viewing journey through interactive controls.
Training videos as such are known to appeal to learners but in spite of the aura that they carry with them, they still come with the limitation of providing one-way communication to viewers.
Normal training videos fail to meet the learning mandate, especially when:
They're long, failing to retain learners' attention all the way till the end.
Learners are required to analyze and apply the learning.
Interactive videos negate the passivity of standard training videos and offer learners with an interactive viewing experience besides providing other benefits.
What Are The Benefits Of Using Interactive Videos?
Some of the other benefits of interactive videos are:
High impact.
The impact they have is ten times the impact a normal video generates.
High learner engagement.
They nudge learners to put their thinking caps on and keep them engaged through a host of interaction points.
Meet the required cognition level.
Learning interactions akin to eLearning, such as knowledge checks, CYU, hotspots, click and reveal, and so on can be used in interactive videos for greater impact.
Appeal to varied learner profiles.
They find takers in the millennial workforce as well as other learner profiles.
Enhance the impact of your mLearning solutions and leverage on current trends.
You can use interactive videos with other approaches such as microlearning and gamification to enhance the impact of your mLearning or mobile learning solutions.
How Can You Use Interactive Videos In Corporate Training?
If we look at the 70-20-10 model of learning, we can map the usage of interactive videos for both formal training as well as Performance Support Tools or PSTs. This is not all. Interactive videos can also be used to support ILT.
Let's see how exactly you can use them.
Formal training.
Like videos, interactive videos can be used for compliance, soft skills, leadership training, product training, sales training, behavioral change, change management, and various other eLearning needs. Given the higher punch that you can pack with your learning design, interactive videos can provide a very high-impact learning experience.
As Performance Support Tools (PSTs).
As we know, PSTs are just-in-time learning or job aids that are part of the learners' work-flow. In contrast to formal training or classic eLearning that focuses predominantly on knowledge acquisition, these focus on the learning application. As they are available to learners precisely at their moment of need and can be used effectively on the job, they are very popular. Interactive videos find a significant application as PSTs.
Support ILT.
Interactive video nuggets can be used to supplement ILT/VILT sessions. You can use them to support role plays, complex decision making simulations as well as scenario based assessments.
How Can You Multiply The Impact Of Using Interactive Videos In Your Corporate Training?
Today, you can enhance the impact of your learning design by leveraging multiple learning strategies.
Specifically, you can enhance the impact of Interactive Videos by:
Packaging them as microlearning nuggets: For primary training or supplementing the primary program (as a prequel or sequel to an eLearning course).
Using components of gamification to engage the learners.
Using scenario-based learning with branching to help learners analyze complex, real-life situations, and practice in a safe environment.
Offer personalization (use surveys to ascertain the specific path for each learner).
Encourage learning as a continuum by weaving multiple interactive video nuggets into learning paths/learning journeys.
Can Usage Of Interactive Videos Help You To Improve Your Corporate Training ROI?
Most of us are familiar with the Kirkpatrick model of training evaluation.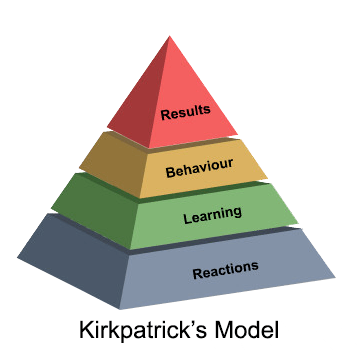 I use this as a standard measure to determine the potential impact of a given learning strategy. If we look at the model, the usage of interactive videos will certainly impact the first two levels positively.
Impact on Level 1: Usage of interactive videos has shown to create a strongly positive learner reaction and shows better completion rates as compared to traditional learning.
Impact on Level 2: Here the impact is similar to any other learning strategy in creating sticky learning experiences.
Impact on Level 3: Increasing the probability of behavioral change is possibly what sets interactive videos apart. As learners interact with real-life situations, the learning is more relevant and sticky thereby increasing its chances of application. All these factors increase the triggers for the required behavioral change.
Impact on Level 4: Once the required behavioral change is accomplished, the business is likely to see the required impact.
Impact on ROI: If we monetize the impact and divide it by the cost of training, we can arrive at the ROI. As I have highlighted through the impact on each level, a positive impact on ROI is the final derivative gain of using Interactive Videos for your corporate training.
Having seen the power of interactive videos and specifically how they impact the ROI positively, let us look at three interactive video examples.
Interactive Video Example 1: Managing Customer Expectations
This interactive video showcases how we have transformed a scenario-based video into an engaging interactive experience. The video is on Managing Customer Expectations and while the story plays out in a logical flow, viewers get to pause the video at regular intervals and check their understanding of the concept along the way.
To keep learners engaged, it includes review questions, click and display, hot spots, drag and drop, and other interactivities.
The scenarios in the video help learners relate to the subject and provide a realistic feel in terms of how they should be treating customers and what they should be doing to meet customer expectations. The interactive video being a short microlearning nugget also helps learners learn the bite-sized way.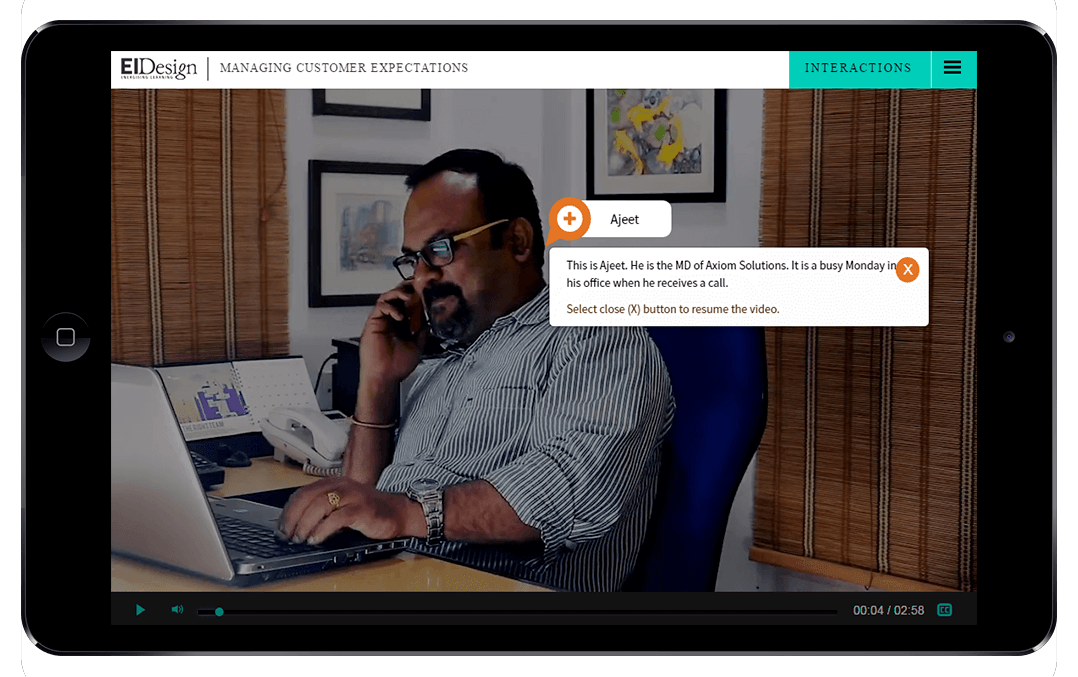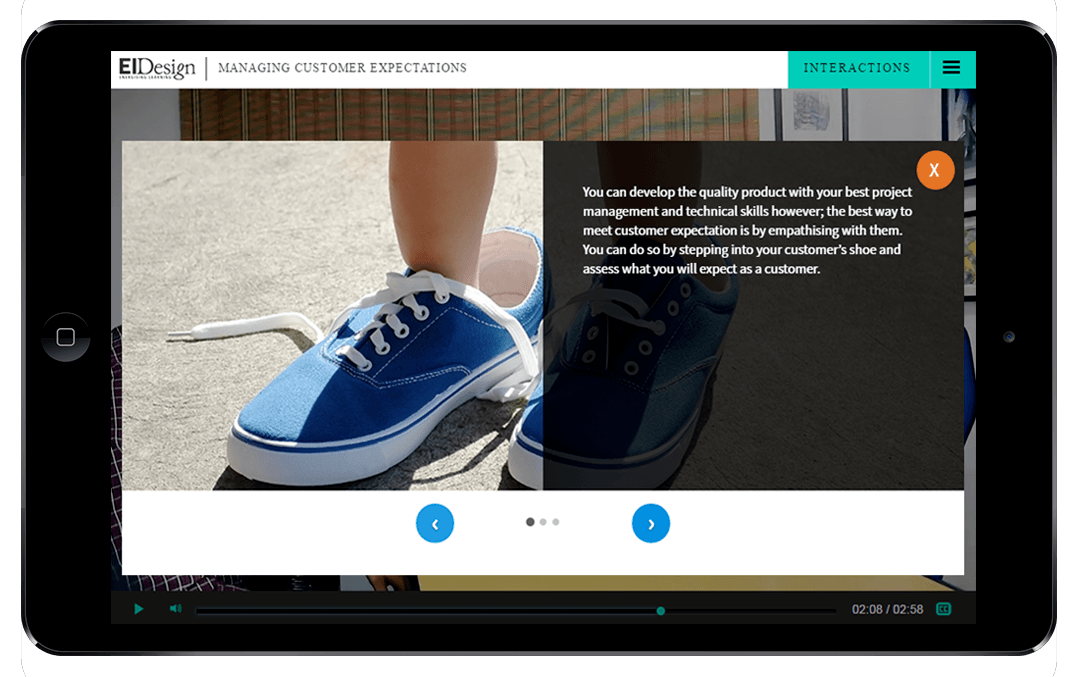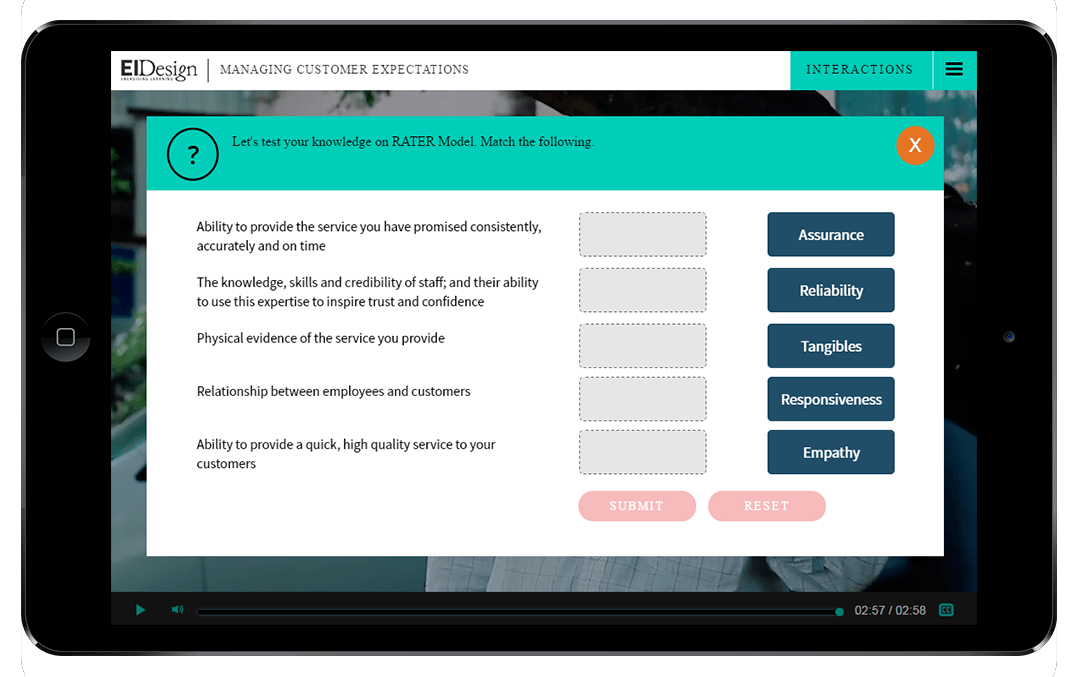 Interactive Video Example 2: ILT Experience Made Interactive
This interactive video solution showcases how we have converted an ILT session into an engaging Interactive Video learning experience.
In this video, we have an instructor demonstrating the features and benefits of eBridge, our review and collaboration tool.
We've pepped up the learning journey with interactivities such as click and learn, info highlights, and drag and drop.
This solution is a classic example of how you can multiply the impact of your existing videos and convert the recordings of ILT sessions to rich, interactive format. Although the core is still the Instructor's recording, the approach is now more learner-centric.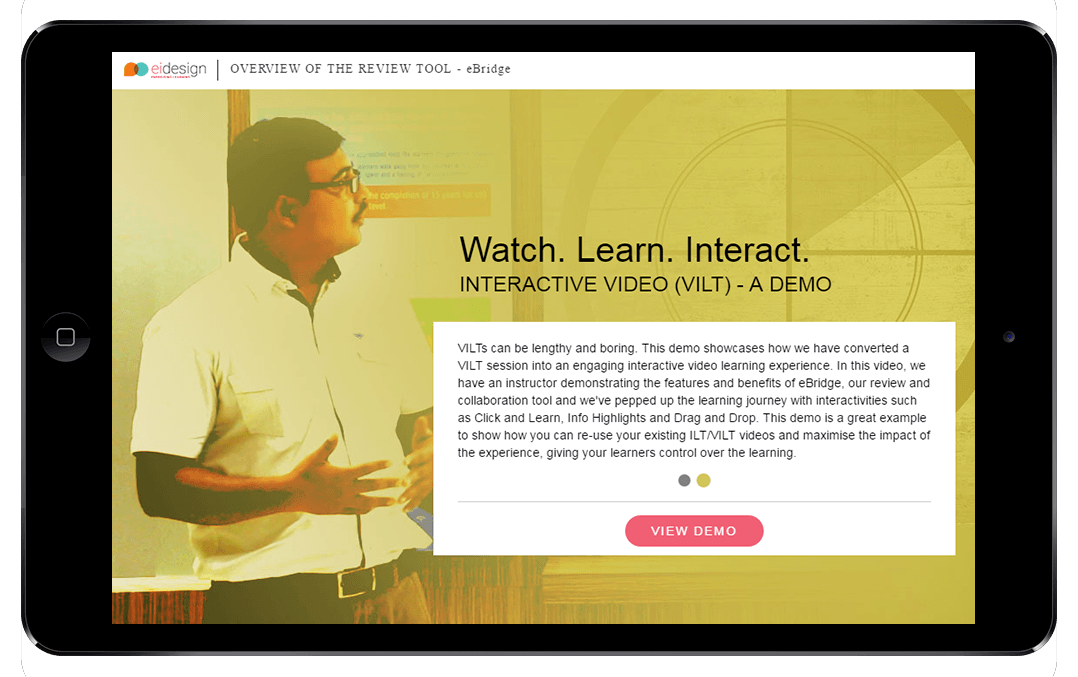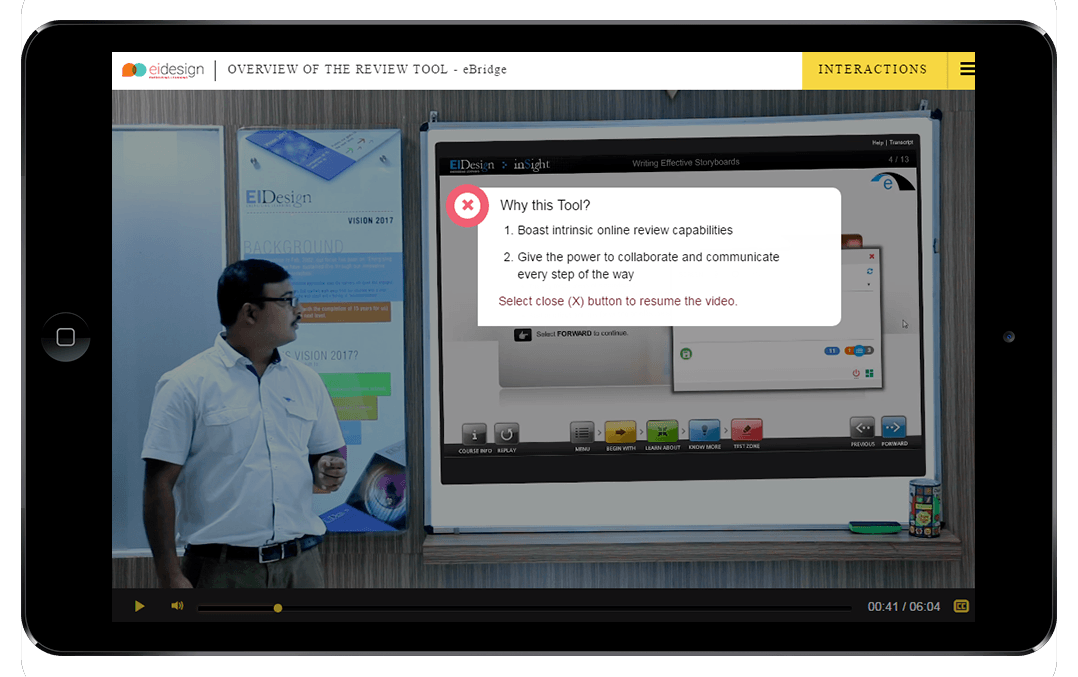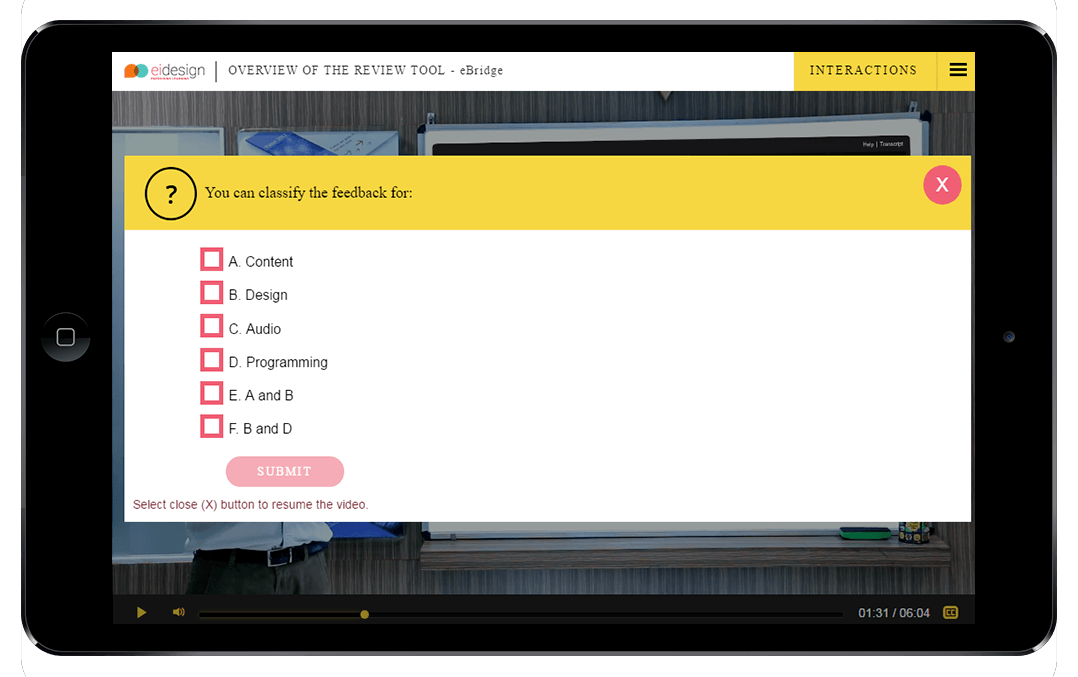 Interactive Video Example 3: A training Video On Financial Subject Made Interactive
This video showcases how we have brought a relatively dry financial concept of Japanese Candlesticks to life with the interactive video approach.
The video features eye-catching visuals in the form of illustrations, icons, graphics, photographs, and animations with a voiceover explaining the subject playing out in the background.
The interaction points in the video come in the form of options to take notes and voice controls to navigate through the video. Learners can either type in their notes or provide feedback by recording their voice.
Learners can also learn using the drop-down interactivity to choose the right options in a simulation designed exclusively to explain the concept of Japanese Candlestick charts.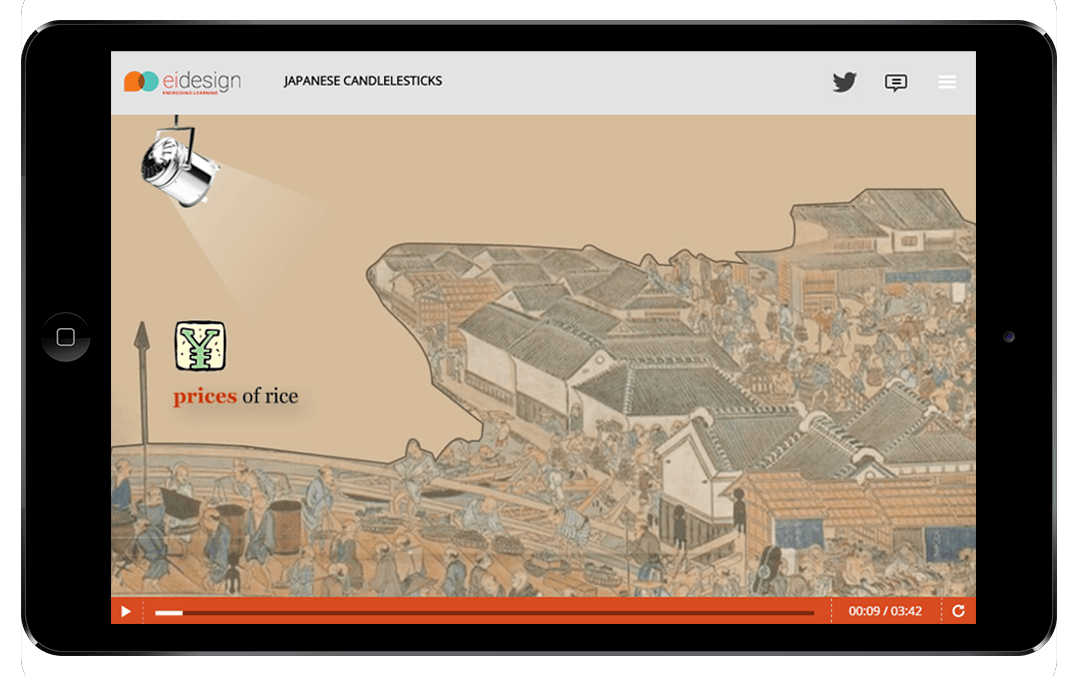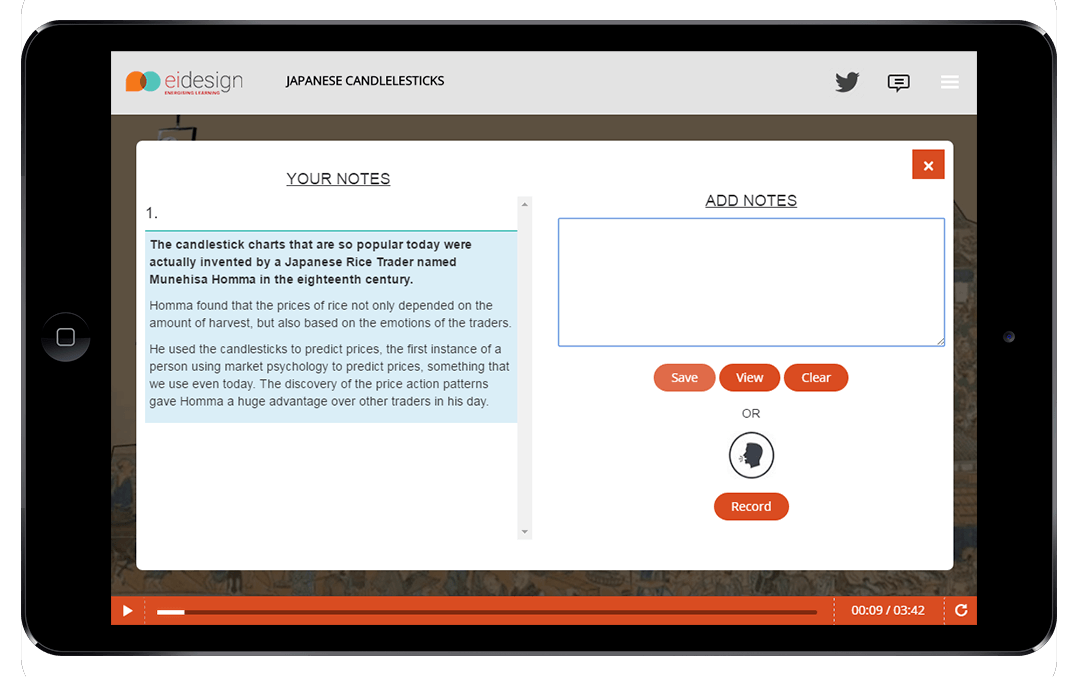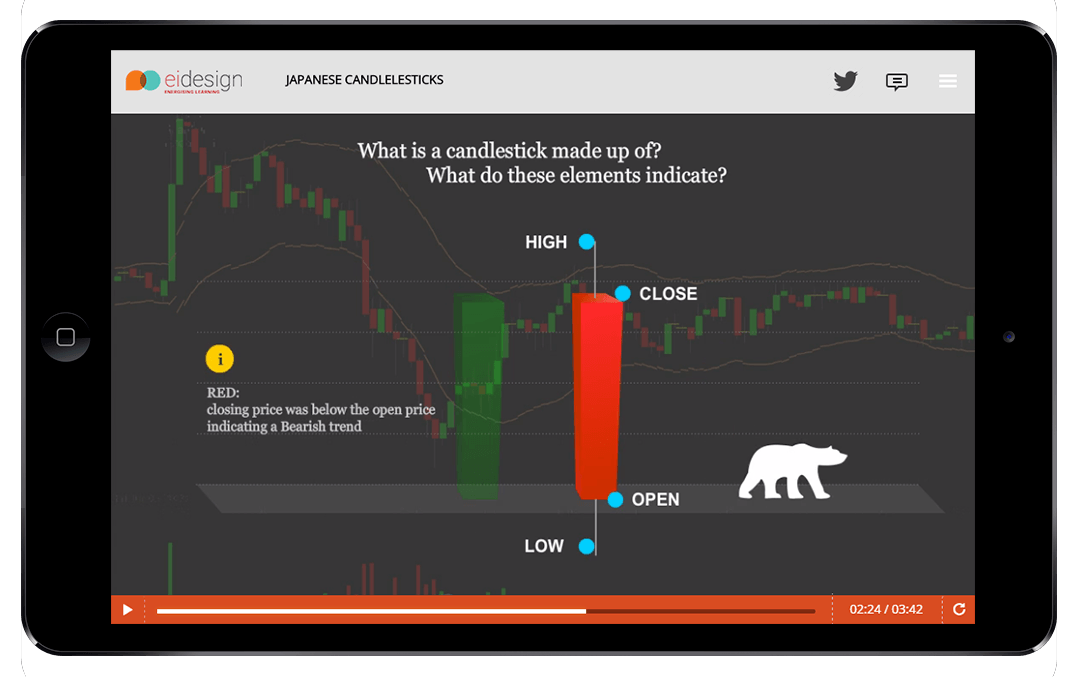 Take a look at this video to know how we use our Interactive Video framework to flip viewer passivity to interactivity:
I hope this article has provided you with insights on how interactive videos can enhance your learning strategy and improve your corporate training ROI. If you need any further assistance on how you can integrate Interactive Videos in your learning strategy, do contact me at [email protected].
Also Read: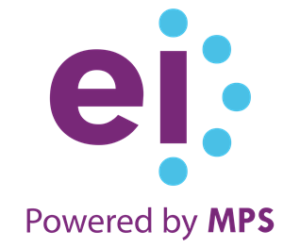 EI
EI is an emotionally intelligent learning experience design company that partners with customers in their Digital Transformation journey.