Why Is Cyber Awareness Training So Necessary Now?
It's not so easy to plan cyber awareness training content. The CIO has to take into account how the employees will interact with the content and depending on this, it has to be made appealing. The employees have to be informed about the critical dates when the cybersecurity webinars will be held. This is important so that they can schedule in time to attend them. When a new course is launched, email announcements will have to be sent.
How To Deliver Cyber Awareness Training Content
1. Make It Rewarding To Encourage Participation
How to motivate employees to attend cyber awareness training programs and pass the respective quizzes? The attendees can be given cash bonuses or e-gift cards (since shopping online is commonplace now) for completing the course after they get the passing score in the quiz. Although it is expensive for a company to give gift cards, given the savings that happen when the company data is safe, it's worth it. Just imagine the amount that is spent in restoring computers after a virus attack, apart from lost man-hours when the system is not operational. So, it's important that employees attend cyber awareness training programs and have the know-how to install antivirus software on their home PCs. They should know how to run scans and detect any viruses and eliminate them through the use of such software.
2. Employees Might Not Want To Take Responsibility
The employees have to realize the importance of maintaining cybersecurity protocols. They might be under the impression that cybersecurity is not their responsibility but that of the IT staff. Therefore, make employees understand their responsibility in taking care of the cybersecurity of the organization. Therefore, make employees acquainted with how the lack of cybersecurity affected the functioning of companies when their systems were compromised. So, a lack of cyber awareness training can cause employees to sit without any work when their home or office PCs can't be used due to viruses.
3. Lack Of Customization
Cyber awareness training has to be customized according to the needs of the employees located in different parts of the world. The content has to not only be explained in the local language but also include cultural references. Asian employees may be vulnerable to different kinds of cybersecurity threats as compared to their U.S. counterparts. For example, in India, ransomware attacks were quite common in 2020. These attacks include telling the victim to pay a ransom in return for removing ransomware from their system.
Ransomware is a kind of malicious software that blocks a user's access to their system, and then the hacker asks for a ransom before they will allow the right to use the system and access crucial files. The ransom demand is accompanied by a deadline, and if the victim does not comply with it, the data from their system is erased. In India in 2020, a staggering 74% of companies suffered such attacks and had to pay 1–2.5 million U.S. dollars for restoring access. The ransomware prohibits access to a user's databases and files by encrypting them, and for the user to gain access, a decryption key is needed, which they can only get in return for a hefty ransom.
Reasons For India Being The Largest Victim Of Ransomware Attacks
Indian organizations are facing the largest number of ransomware attacks in the world because of the domestic presence of such software in the country:
Lack of training budget
Another reason for the high incidence of such attacks is the lack of cyber awareness training in SMBs in India, leading to ignorant employees who click on phishing emails. Moreover, such companies don't have data backups due to the exorbitant costs involved. Also, employees don't install antivirus software on their systems, especially in smaller companies, to escape its costs.
No awareness
These attacks have happened rampantly with Indian government organizations, which again fail to use any cybersecurity software due to lack of awareness. For example, a state electrical board was the victim of such attacks when its systems were compromised, and the perpetrators gained access to the customers' billing data. 
Focused training
Cyber awareness training has to be provided in small modules rather than extended modules and address every kind of threat that can confuse employees. First, inform the employees about one threat, test how much they have learned, and then start training about the next one. It's better to provide cyber awareness training in an online mode rather than offline because employees feel bored during the latter and hence it fails to be impactful.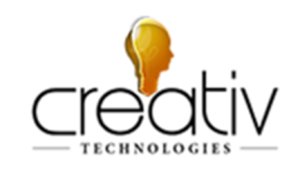 Creativ Technologies
We provide niche elearning solutions to corporate clients. Our company also provides LMS administration services. We are experts in Blended Learning, Mobile Learning and Web Based Training