An LMS In 2019: How To Launch eLearning With An LMS
Michael got a new achievement called "The Ambassador". Now, he's number fifteen in the overall ratings. But what's even more important, he's one line higher than his colleague, George from Miami, as they've been competing for a while. No, they aren't playing World of Warcraft. In fact, Michael is a manager at a supermarket which is a part of a well-known retail chain. He got the achievement for completing the eCourse "The Standards of Service".
You can launch your own online learning resource and implement the same gaming principles using a Learning Management System, or an LMS. In this article, we're going to tell you what it is, and how it can help you.
What's An LMS?
An LMS is a platform for digital learning. Its key features can be found in the abbreviation.
L - Learning
With an LMS, you can create a single source of eCourses and training materials. This will become a unique source of knowledge in your area so that you can keep and increase the in-house expertise of your company.
M - Management
You can manage courses and learners, and even improve your own efficiency.
Unlike file-sharing services, an LMS is not just a heap of files; on the contrary, it's a well-organized system where you manage the training process. To start training, simply add employees and assign courses.
Have you recently hired some new employees? Send them invitations to the onboarding training course. Experiencing low sales? Ask your salespeople to practice with virtual clients.
Thanks to features like a calendar, you'll be able to assign and manage not only online trainings, but also in-class sessions. In this way, an LMS can be a sort of a to-do app designed especially for eLearners.
S - System
A computer system, to be exact. Even if your employees live in different time zones, you can train them all without leaving the office. Plus, an LMS automates the most boring and tedious work such as grading, processing statistics, and preparing reports.
In other words, an LMS is like your own online university. The system helps you create and store eLearning courses, provides learners access to the content, and helps you evaluate the results.
What Task Does An LMS Solve?
There are many obvious advantages of using an LMS: it saves time and money on business trips, helps to maintain unified standards of work in affiliates, creates individual learning plans, and collects comprehensive progress statistics.
Here are some examples of cases when using an LMS is a good idea:
Onboarding
Employee training/lifelong training
Compliance training
Channel training/partner training
Extended enterprise training
Customer training
Building a single in-house knowledge base
How To Organize Learning With An LMS
Let's take iSpring Learn LMS as an example to see how to organize training with an LMS.
iSpring Learn is a cloud-based service. That means you don't have to download, install, and configure the software. All that is required is an internet connection and an email to register an account.
Step 1: Upload Courses
To start training, you need to add materials to the LMS. The process of uploading content into iSpring Learn is similar to working with file-sharing services like Google Drive or Dropbox. Click the "Add" button and select the files from your computer.
Uploading Content Into iSpring Learn LMS
The LMS recognizes ordinary PPT presentations, audio and video, and documents, as well as special SCORM courses.
If you have a lot of courses on one topic, it's a good idea to combine them into a learning Path for consistent flow, even with the most complex subjects. You can customize the order of lessons and evaluation criteria, and, if needed, issue certificates to learners.
Step 2: Add Users
One of the most useful features of an LMS is different user roles. In any LMS, there are 3 main user types:
A user or a learner. This is the most common role. Users can take the assigned courses and study freely available materials.
An author. A user with author rights can manage learning content: add and remove courses, and assign courses to learners.
An administrator. In addition to working with the learning content, an administrator can add and remove users, gather them into groups, and assign roles.
In small companies, one person often wears two hats: author and administrator.
In a good LMS, administrators are free from tedious work like manually adding users to the system, as most of the processes are automated. For example, in iSpring Learn LMS, there are 3 ways to do this: invite by email, share a link for self-registration, or import a list from a CSV or XLSX file.
Managing Users In iSpring Learn LMS
Just as in traditional learning, learners can be divided into groups. For instance, you can separate "newcomers" from "pros" or split them up according to their work areas: sales, security, or production.
Step 3: Deliver Knowledge
Having your content uploaded and user roles set, you're ready to present courses to your learners. It's up to you whether you want to grant access to all users or invite some of them by email, restrict some content or share a link for self-registration and free enrollment. Maybe you want to sell your courses? With an LMS, this is also possible.
And what about learners' side? What is recently the most popular way to get new information? Using mobile devices, of course. The modern LMSs like iSpring Learn provide seamless mobile experience as well. With a free mobile app, learners will be able to study when and where they want: at home, in a cafe at lunchtime, or while commuting. And by the way, there's no problem if they don't get internet, say, on a plane. It's possible to take courses offline, the performance data will be saved in the LMS anyway.
Step 4: Evaluate The Result
The ability to measure the effectiveness of learning is one of the main reasons why more and more companies are getting started with LMSs. It doesn't matter how many users you have — 5 or 5,000 — with an LMS, you can track their progress in real time. Detailed statistics will show how much time learners spend on studying and their results.
Course Statistics In iSpring Learn LMS
Key Features Of An LMS
There is no universal agreement on the full feature set of a standard LMS, but in general, a good LMS should have the following basic set of features:
Easy Content Management
Course and Learning Path Management
Automated User and Group Management
Content Authoring or Integration
Assessment and Survey Features
Blended Learning Support
Social and Informal Learning Support
Gamification
Ecommerce Functionality
Certification and Completion
Mobile Access
Detailed Reporting
Customization and Branding Flexibility
Integration with Company's Systems
Intuitive User Experience
Understanding LMS Pricing
To further guide you in finding the best Learning Management System for your project, we explain the most popular LMS pricing models and give a few samples of LMS cost you can expect.
Comparing Top LMSs
This is a brief overview of the 5 popular Learning Management Systems presented on the market. This video covers the basic features and gives a brief tour of each LMS to help you choose an LMS for your eLearning project.
Is There A Way To Try Out An LMS?
It's easy to find out if training with an LMS is right for you and your company.
Launching a virtual training center with iSpring Learn will take no more than one day. You don't need to ask technicians to configure the system — just upload your training materials, invite employees, and track their progress.
Once you have built and designed your training program, you can share your knowledge and even make a few bucks. Find out how to host and sell your training courses online, what online platforms exist, and how to choose the best one that suits your business needs.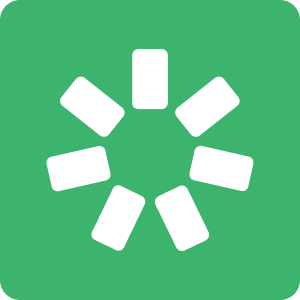 iSpring Learn
iSpring Learn is a fast LMS for your mission-critical project. Launch your eLearning in one day with a minimum of fuss. Just upload your training materials, invite employees, and keep track of their results.
Originally published at www.ispringsolutions.com.