What You Need To Know About Massive Open Online Courses (MOOCs)
MOOCs are often free, full-fledged online courses offered by various academic institutions, unlike typical web-based modules which are more specific to topics and of shorter duration.
A MOOC itself is a revolutionary idea that transformed the way distance learning works. MOOCs opened up the time and geographic barrier imposed on the learners and let learners take courses from some of the world's brightest minds without having to travel and pay a fortune to attend a prestigious institution. While some educational institutes offer their MOOCs directly, there are many third-party institutes that collaborate with academic institutes of repute and offer courses.
Whatever the delivery model, MOOCs are gaining popularity day by day, owing to their quality and tag of some of the biggest names in the academic space. Just imagine someone from a remote village being able to watch a lecture by a professor of the prestigious MIT. Here lies the beauty of MOOCs, which make this possible. It opens the "Pandora of knowledge" for everyone. It makes knowledge available for everyone who is interested in learning. It frees knowledge from the barriers of space and time.
While most of the MOOCs are free for anyone to view, some MOOCs offer a certificate of completion, charging a nominal fee. These can vary from short-duration micro programs to long-duration degree programs.
Advantages Of MOOCs
MOOCs have many advantages. Some of these are as follows:
Anytime, Anywhere Access
MOOCs, being online, can be accessed anytime from anywhere. Students no longer need to travel to the institute or be on time to attend a lecture. There is no fear of missing a lecture if someone is not able to travel or not in a position to attend a live lecture.
Frees Up Teachers' Time
Teachers don't need to give the same lecture again and again, they can focus on resolving queries and helping students. This in turn also helps students utilize contact time with teachers in a more meaningful way and get personal attention.
Cost Savings
The biggest advantage of MOOCs is perhaps the cost factor. Anyone can get a full-fledged graduate certification from a premier institute at half (or less) the cost compared to an on-campus course. This is in addition to travel and accommodation and other costs. This certainly makes education more accessible.
Premier Institute Opportunity
All physical institutes have very limited seats. MOOCs open up the barrier and can allow many students who would not get to study in those institutes otherwise.
Disadvantages Of MOOCs
Despite so many advantages, MOOCs often face criticism owing to some limitations.
Lack Of Student-Teacher Interaction
A very important aspect of education is student and teacher interaction, which MOOCs severely lack. Traditionalists often argue that because of limited student-teacher interaction, MOOCs lack the depth of education.
Students Need To Be Self-Disciplined
MOOCs need a lot of self-discipline on the part of the student. The onus of learning relies entirely on the students and their dedication without the guidance of teachers or peers. Thus, a student who would have performed well with guidance may end up learning poorly as they were not self-disciplined enough.
Students Have To Learn On Their Own
In the case of MOOCs, students have to learn on their own. They lack the usual interactions of a typical classroom which they are accustomed to.
An Opportunity For eLearning Service Providers
More and more institutes are offering MOOCs. This opens up a new opportunity for eLearning service providers to collaborate with institutes and offer them technical services for creating online modules and providing LMS management services. They can also act as a local study center and exam center and expand their business horizons. In fact, a growing number of institutes are collaborating with third-party companies for offering MOOCs so that their traditional classroom offerings don't get impacted due to faculty giving time to MOOCs.
Future Trends In MOOCs
With the advancement of educational technology, MOOCs are coming of age, and new trends indicate MOOCs will be embracing more and more technology-based features like adaptive learning, gamification, and social learning. In addition to students, corporate houses are also showing interest in MOOCs for their employees. Here lies a great opportunity for eLearning companies to expand their business by adapting MOOCs in their service portfolio.
Conclusion
MOOCs are definitely going to get more popular over the coming years, and especially keeping in mind the COVID-19 scenario, MOOCs will definitely attract a wider audience.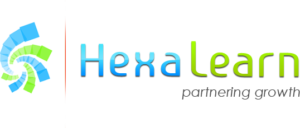 HEXALEARN SOLUTIONS PRIVATE LIMITED
ISO certified learning & software solutions company.