Next Gen Gamification Solutions That Can Enhance Your Corporate Training
Gamification for serious learning has made steady progress in the last 4-5 years and is being acknowledged as an effective approach for various types of corporate training.
Learners love gamification as it provides the element of "fun" with serious learning. Organizations see the value in its usage for sticky learning, the application on the job, the practice and nudges to mastery, and for driving the required behavioral change.
What Are Next Gen Gamification Solutions?
With the maturing of gamification techniques, the focus is now shifting towards Next Gen gamification solutions.
The Next Gen gamification solutions build up from the success of current approaches. For instance,
From simple points or badges and leaderboards, you have more complex narratives that engage and challenge the learners.
The Next Gen gamification solutions also leverage existing approaches like apps for learning or microlearning to offer personalized and more challenging learning experiences.
Similarly, several immersive strategies like VR with the integration of gamification concepts can be used to multiply the impact.
In this article, I touch upon 4 of the Next Gen gamification solutions that you can use to uplift and enhance the impact of your corporate trainings.
Before that, I outline some of the basic aspects of gamification, its definition and benefits.
What Is Gamification?
Gamification is all about using principles and key elements of gaming in a manner that they can create the required learning experience. The learning is highly engaging, challenging, and "fun." The approach needs active participation from the learner and, thereby, creates a more sticky learning experience.
At EI Design, our gamification practice is over 6 years now, and our courses featuring gamification will typically have:
A master narrative/story: This maps to the objective of the learning journey, and the narrative makes it real and relatable to the learners.
Challenges: These map to the learning goals.
Levels: These form the learning path and map to various proficiency levels.
Instant feedback: This aids the learners' progress and provides them with a clear view on where they stand.
Scores: These help learners get a feeling of achievement and as they view other's scores, it brings in healthy competition.
Badges: They serve as elements to award significant achievements.
Rewards: They serve as an element to engage and incentivize the learners and keep them going on the learning path.
Collaboration tasks: These elements can be used when you have a team-based approach in gamification to facilitate collaboration within a team.
Leaderboards: These are the analytics elements that give learners a clear view of their own progress as well as how they are performing against others.
What Are the Benefits Of Gamification?
Who doesn't like rewards or recognition? All of us would acknowledge the impact of these two factors in keeping us motivated.
Gamification for learning leverages on these two aspects, and this is not all; it offers the following key benefits:
Higher engagement: Gamification offers an engaging, challenging, rewarding, and fun-filled learning journey.
Creates a more sticky learning experience (higher recall and retention): It creates a more sticky learning experience as the learner is fully engaged in various tasks and challenges rather than a passive learning approach that a more traditional eLearning approach offers.
Can be used to trigger behavioral change: By integrating scientifically proven techniques like repeated retrieval and spaced repetition over a period of time, you can trigger the required behavioral change.
Provides a safe environment to learn problem-solving and practice toward proficiency gain: Through real-life situations that are gamified, you can ensure learners learn to solve problems and practice in a safe environment till they reach the required proficiency level.
Provides instant feedback: Instant feedback helps learners understand their gap areas or make mid-course corrections so that they can meet the overall mandate.
Appeals to all learner profiles (not just Millennials)
How Can You Use Gamification Optimally?
As we know, we learn through multiple channels; formal, social, experiential, and so on. Gamification for learning can be used successfully to support or enhance each of these. At EI Design, we offer the following approaches you can pick from:
Partial gamification (to enhance traditional eLearning course)
Gamified aids to support ILT
Gamified learning path
Game-based learning
Gamified portals
What Are The Next Gen Gamification Solutions You Can Use?
The Next Gen gamification solutions build up from the existing and current approaches of gamification. Now, you can leverage the successful learning strategies to multiply the impact of gamification.
Specifically, the Next Gen gamification solutions you should adopt are:
1. Mobile Learning—Notably, Apps For Learning
You can use apps for gamification based learning as follows:
To provide a personalized learning path.
To provide real-time tracking of the learner's performance.
To enable learners to assess how they are faring against the goals they need to meet (in real time). Learners can also check on how other team members are faring and how they are faring vis-à-vis others.
To provide real-time feedback to the learners on the go.
To offer triggers or calls to action.
2. Microlearning
You can use this technique to offer:
Short gamified nuggets aligned to a larger mission offered over a learning path.
You can either weave in the concepts of levels (proficiency gain) or use the stand-alone nuggets as individual challenges or practice sessions.
3. Virtual Reality (VR)
You can augment gamification into VR environments. For instance, enhancing the scenarios in a VR environment by gamification elements will create a highly immersive approach. Such combinations will enhance the impact of the learning manifold and can be successfully used to impart new skills or drive in the required change.
4. ILT Aids
You can use a variety of gamified aids to support the ILT (assets before the workshop, scenarios/role plays during the workshop, and practice sessions post the workshop).
Clearly, gamification is reshaping corporate training today. If you haven't used gamification, this article will give you the required insights on why you should adopt it.
If you are already using gamification for learning, the article would provide pointers on some of the Next Gen gamification possibilities.
If you have any specific queries, do contact me or leave a comment below.
Read More: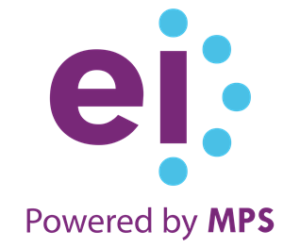 EI
EI is an emotionally intelligent learning experience design company that partners with customers in their Digital Transformation journey.