What LMS Features Help You Create An Effective On Demand Training Program
On demand training programs give organizations the opportunity to provide valuable information online at the points of need of its employees.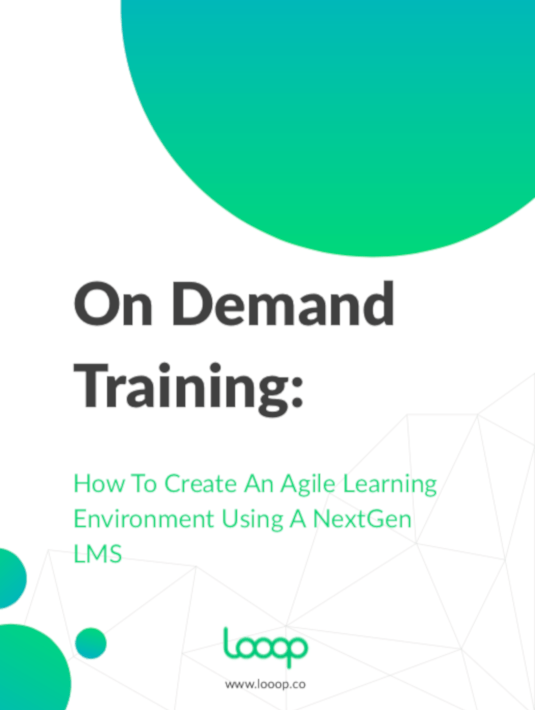 eBook Release
On Demand Training: How To Create An Agile Learning Environment Using A NextGen LMS
Discover why On Demand Training exists, what your On Demand Training program should include, and how a NextGen LMS can support you in the process.
However not every LMS supports on demand training effectively. Many LMSs still focus on traditional L&D methods such as scheduled courses, which lead to organizations struggling to engage their employees or unable to get them productive and up-to-speed as quickly as they'd like.
Choosing the right LMS requires careful planning and consideration of your training needs. Here is the shortlist that can help you out:
1. Support For Multiple Device Types
Your LMS needs to work on more than just a desktop. The purpose of on demand training is to support the motivations of your employees, who want to be able to find the answers they need as quickly as possible. Your chosen program should have the adaptability to be accessed on desktop, mobile, tablet, and laptops to ensure you give your staff the opportunity to learn where and when they need to.
By having an LMS that is not limited to a specific device, you're able to train your employees wherever, whenever, which is extremely helpful if you have remote workers or simply want flexibility with your staff being able to access your resources 24/7.
2. Admin- And User-Friendly
Your LMS is the home to all of your on demand training content, and the destination where your employees go to find answers to their questions and concerns, so it's important that it works well for your users. Take the time to use the platform as your employees would and ensure it's easy to use before implementing it, so you're certain they will feel confident and capable of using the system when they need to.
Remember, an easy-to-use platform gives your employees the information they need easily and quickly, meaning they'll be productive in less time and more likely to engage with the platform again because of a good User Experience.
Your LMS should also make it easy for your L&D teams to create content and change resources when necessary. It should minimize admin time and support the agile on demand training approach, so your time can be spent improving and delivering, rather than creating.
3. It Looks Good
If you want your employees to engage with your resources, they need to look good!
Your LMS needs to offer more than just written content if you want it to stand out. Would you want to read page after page of content and be expected to engage with it? Probably not. Instead, look for a platform that supports engaging features such as video, images, or quizzing.
You should also look at the white-label features. As your LMS is a representation of your brand, the platform should allow you to add elements of your brand, such as a color scheme, logo or personalized banners.
A good looking platform will build user engagement and a sense of value, even when they're accessing training on the go.
4. Data Insights And Analytics
Reporting helps businesses understand what is or isn't working. This is even more important with on demand training platforms because employees have constant access to your program, so it's important to have an LMS that supports a wide range of data, including:
Engagement rates
Resource performance
User access records
Automated assessment results
Devices usage
Satisfaction survey feedback
These are just a few of the metrics you should be able to track within your LMS to determine the value and quality of your training materials. It's important to ensure your learning platform includes all the data your organization deems essential or you will quickly find yourself lost in a sea of spreadsheets.
These 4 features provide a great first step to choosing the right LMS to create an effective on demand training program. Every organization will have different requirements, so it's important to have a clear distinction between what the must-have features are and then look at what else would be used alongside these.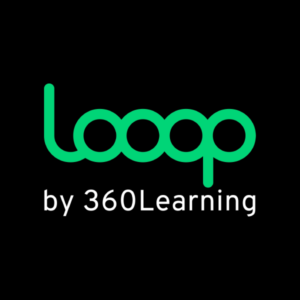 Looop
Your employees don't have time to waste on an LMS they don't use, and neither do you. That's why Looop LMS delivers guaranteed performance at the speed, scale, and quality your business needs.