Next-Generation Learning Tools Come Of Age
Much has been written about what the modern Learner Experience actually is. It is easy to focus on the tree instead of the forest, to fixate on a certain trend or process. However, I believe that this is primarily a state of mind. It is all about designing the perfect experience for the learner. With that in mind, different learners have different standards for perfection. However, there is a solution flexible enough to attend to very different learner personas simultaneously.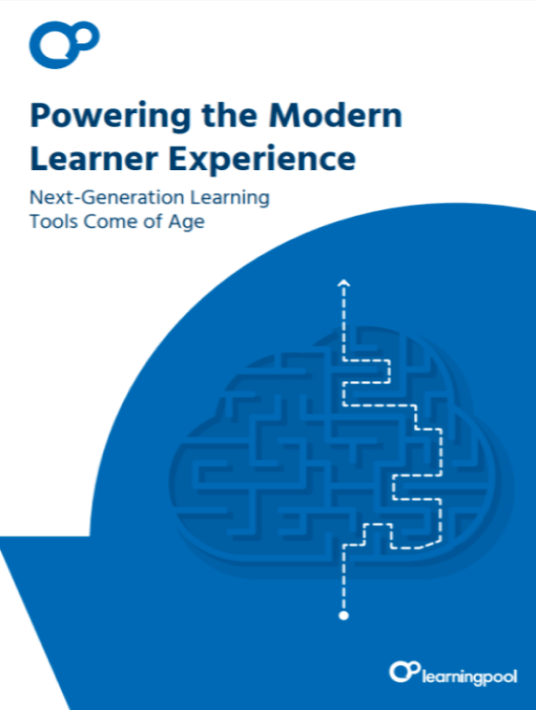 eBook Release
Powering The Modern Learner Experience | Next-Generation Learning Tools Come Of Age
Get the ultimate guide for Learning Experience Platforms and Learning Record Stores.
Entering the Learning Experience Platform. A Learning Experience Platform is a training software that aims to provide employee training participants with customized training experience. While other systems tend to follow a more linear approach, an LXP gives the learner the ability to explore various sources nonlinearly. Furthermore, it compiles AI-enabled content on a per case scenario. In other words, it creates a unique experience that may vary drastically from person to person.
About The eBook: Powering The Modern Learner Experience
This eBook by Learning Pool explores the nature, future, and impact of Learning Experience Platforms and Learning Record Stores. The eBook is divided into 3 sections.
1. What Is An LXP And Why Would You Need One?
The first section provides a much-needed background to the history of learning software. It clearly defines the LXP and its features. In this section, I particularly enjoyed their approach toward explaining innovation and how they justify the need for a new eLearning paradigm. They do so by reporting and analyzing measurable changes in working and learning behavior during the recent years. Inarguably, this is the best way to explain where the LXP fits in the bigger picture.
There is a part that will resonate a lot with what is currently happening globally. It's about how working patterns have evolved and how they will continue evolving. Of course, the emphasis is put on what this will mean for the L&D industry and how an LXP prepares you for what is coming.
2. The State Of The Market For LXPs/LRSs
Next, there is a market analysis report on how Learning Experience Platforms and Learning Record Stores are performing currently. There is a market penetration analysis in companies with more than 250 employees, both in the US and the UK, as well as thorough predictions for the future. It is made clear how the acceptance of these two technologies has been driven by customer needs. A large part of the market is currently using in-house developed tools. Another important finding is that the majority of customers look to lower their cost of delivery, enhance the end-user experience, and increase employee engagement and empowerment when adopting an LXP.
An interesting note from Learning Pool about this research is the observation that the desirable next phase for it would be to conduct qualitative interviews with sample organizations to get a deeper understanding of the LXP and LRS markets and adjust the findings accordingly.
3. Conclusions
As it was mentioned earlier, LXPs are a very trending topic right now. This, of course, has its downsides, as trending topics often become the subject of misinformation and vagueness. The industry has come to accept the notion of the LXP, but its exact definition still causes a lot of confusion. The goal of this research is to bring clarity and a way to clearly communicate about these new solutions. The LXP isn't presented as a panacea to everything but it is the result of a considerable amount of research, practical development, numerous conversations at all levels of the market, and a lot of hard thinking.
I really enjoyed how the third part sums everything up and highlights the most impactful parts of the research.
Final Thoughts
The eBook Powering The Modern Learner Experience: Next-Generation Learning Tools Come Of Age is a straight-forward, honest approach to LXPs. It is a valuable resource that explains thoroughly both the future and the past of this particular solution. Reading it will bring the readers up to date with all the recent developments in the field of Learner Experience Platforms, and help them achieve a good understanding of the current state of affairs. The amount of effort and attention to detail that has gone in this is truly impressive, and it really helps with understanding and navigating this new notion.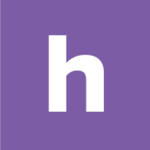 Homebase
Make work easier. Running a small business has never been harder. Homebase helps with free tools to track time and manage your team.