We Invite You To Get In The Holiday Mood With Us
Ho, ho, ho! The holiday season is upon us. Even though we are still stuck in quarantine, we won't lose the holiday spirit. This is why we are still working on setting the mood and tone in order to feel festive—even during the quarantine.
Yes, it's a pity that we're all working remotely and we cannot celebrate all the amazing events that take place in the office—decorating the office, secret Santa, and pizza Friday—but we are definitely not losing our holiday spirit! We are all dedicated to finding ways to boost our morale and maintain high levels of motivation and productivity.
At the moment, we are all able to enjoy the comfort of our homes, the smell of gingerbread, the warmth of being wrapped up in a blanket by the fireplace, while still managing to do work! It's one of the best ways to find a balance between the holidays and work. Christopher Pappas, the founder of eLearning Industry, shared an amazing article about dealing with holiday stress in and out of the workplace:
The holidays shouldn't come with stress. Employees need to take some time off and enjoy this beautiful atmosphere and vibe as much as possible. Everyone has the right to feel like a child again, not drowned in responsibilities and anxieties. Spend time to plan your holidays, offer smart gifts to the ones you love without spending a fortune! Take time away from your computer screen and phone. Breathe. Take in these moments as much as possible. It has been a rough year, and we all deserve to recharge so that we can get into the arena all freshened up and powerful. Happy Holidays everyone!
So, we invite you to get into the holiday mood with us. We can all benefit from the festive spirit, let's have extra fun and boost creativity now that times are a bit more challenging. If you are an eLearning expert or a professional of any other related field, why don't you write an article and post it on eLearning Industry? The eLearning community will definitely benefit from your creative ideas and approaches—but remember, this is a shout out for festive, holiday-related, stuff!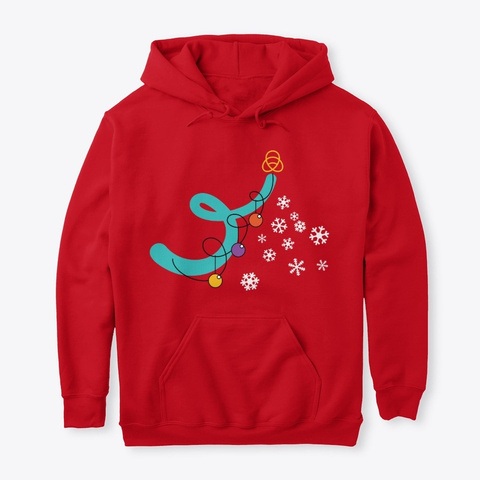 Get into the eLearning Holiday Spirit with eLearning Industry
Looking for unique Christmas gifts? Get our merch to spread knowledge and fun to your peers!
If you have your own amazing idea, please share it with us and the eLearning community. Whether it's business-oriented or general. You are more than welcome to be as creative as you wish. On the other hand, we have an amazing pool of holiday-related topics put together by our content experts if you need some ideas. Just reach out to [email protected] and ask for content ideas for this holidays' blogging session or submit your article here!
Also, don't forget to check out our new eLI products in our eShop! We have definitely been in a creative frenzy lately, this is why we have designed a bunch of amazing products you can choose from. You'll get to browse through mugs, tees, phone cases, and more, all with eye-catching quotes and amazing designs. Why don't you offer some as a gift to your friends, family, and co-workers?
Happy Holidays everyone, and a Happy New Year from all the team members and CEO of eLearning Industry.