The Project Kickoff Meeting As Your Most Important Tool For Project Success
Something seemingly as simple as a project kickoff meeting can present some considerable bumps along the way. It makes sense to plan and organize a project kickoff meeting with care. It's an excellent method to get every member involved, make them feel engaged and incentivize them to take part, while at the same time getting rid of any potential inconsistencies or clarifying any elements which are not yet apparent for any involved team member. Keep reading to find out what the added value is exactly, but especially how to implement it properly.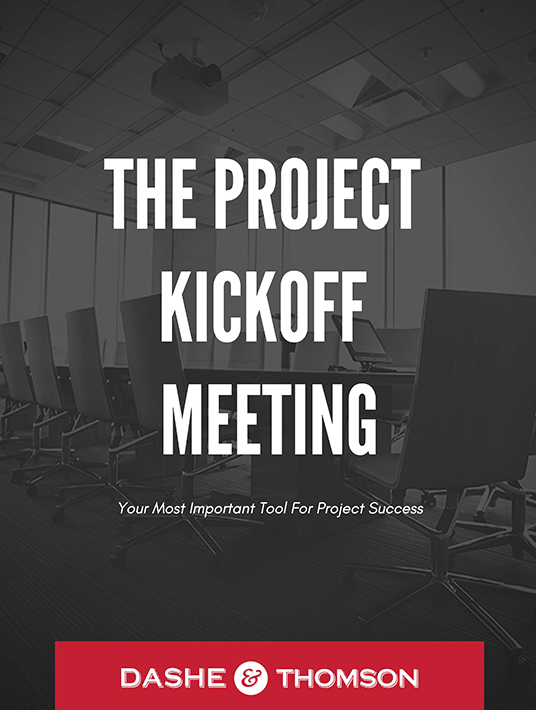 eBook Release
Project Kickoff Meeting: Tool For L&D Project Success
Α guide to project kickoff meetings to help reduce the risk that an important topic falls through the cracks when either scoping internal client projects or working with vendors.
Kick It Off Correct
Overall there are many positive influences for your project which stem from a great project kickoff meeting. But there needs to be a strategy implemented. Some L&D managers may want to 'wing it,' but years of best practice performance seems to have taught Dashe & Thomson that applying a distinct strategy definitely defines the outcome of the project and helps you reap the rewards you are aiming to achieve. There are several stages which apply. One of which is having a pre-kickoff meeting with the client. A perfect opportunity to align goals and create a crystal clear base for communication, eliminating all possible inadequacies and inefficiencies which could affect future progress of the project. This eBook Project Kickoff Meeting: Your Most Important Tool For Project Success will tell you exactly how to compile a comprehensive agenda for a project kickoff meeting. So you cover all areas of a deceptively simple concept.
About The eBook: Tight Schedules
So if step 1 consists of having a pre-kickoff meeting with the client, then step 2 consists of organizing a pre-kickoff meeting internally. It's the meeting where Dashe & Thomson consider it essential for the solutions architect to attend who assessed the project. Furthermore, it's necessary for the creative director and the interactive designer to be part, as they will design a prototype for the deliverables. An Instructional Designer will partner with the client's Subject Matter Experts on content. Lastly, the Project Manager will lead the team through the project's lifecycle.
One of the high-value points of this part of the process is that you can doublecheck and cross check any assumptions which possibly exist in the team. It's always better than assuming that there are no assumptions.
It helps establish accuracy on roles and responsibilities as well as assigning each and every member with a specific task or topic which needs to be discussed with the client. Not only does this increase engagement amongst the members, but it also gives a real sense of purpose while being part of the whole process from start to finish.
The eBook Project Kickoff Meeting: Your Most Important Tool For Project Success proceeds to explain about step 3 which involves following their specifically designed agenda. Here are some snippets which the agenda covers:
Welcome
Goals & Expectations Discussion (Statement of Work Walk-through)
Assumptions
Methods & Processes (Approach)
Creative Direction & Content Walk-through
What Success Looks Like
Team Logistics & Next Steps
Wrap-Up
Stating The Obvious - Starting At 'Welcome'
The topics may seem to speak for themselves, but luckily Dashe & Thomson go in depth on each topic. For example 'the Welcome' section poses a great opportunity to set the stage for open, honest collaboration instead of, let's say, a monotonous lecture which does all but engage the audience.
To be able to realize a project, all goals of each individual team member, need to be considered. This may seem evident, but in the hurry of making sure your deadline is met, you might find yourself paying less attention to common or other goals. Moreover, the eBook states the efficiency which is conceived when there is a protocol to abide by. A set of rules and key points which make sure everyone has read what they need to, after which a stakeholder definition is expressed. To map out stakeholder expectations, interests, concerns, and other areas this part of the project helps clarify all of the categories as mentioned above.
At all times, it's fundamental to simplify the process and the micro-processes which come into play, as if you turn your whole project inside out in a short period of time, but you do it extensively to make sure there are no open gaps or possible fallacies in the plan. The further you get into the agenda the more the whole process crystallizes. Methods and procedures become clean-cut as well as roles and responsibilities. In any case, there is a genuinely elaborate approach towards making sure each area of expertise is covered. You are almost guaranteeing an immaculate headstart into the project as well as a stunning result for the end.
Living Up To Meeting Expectations
After you embark on your journey to kick off the project with this expert meeting, you will discover that there are many areas which haven't been covered, some of which will overlap with each other and others you have never even heard of before. You will learn amongst other things the importance of the communication plan. This communication plan will contain information on what needs to be communicated; from currents statuses to potential issues. Dig deeper by looking into whom it should be communicated, with which frequency there should be communication, and the mediums to be used. In addition, who is responsible for seeing that the transmission of information meets the expectations. In any case, the eBook Project Kickoff Meeting: Your Most Important Tool For Project Success is a surprisingly helpful and concise guide on how to organize the perfect project kickoff meeting, as it provides an excellent, hands-on approach on how to do the meeting before the meeting, the planning before the planning, all designed to deliver penultimate results.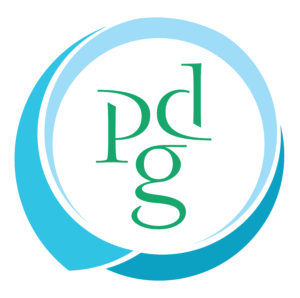 Performance Development Group
We make people better at making their business better.