5 Reasons Why You Need A Focused Mobile Learning Strategy
Mobile learning in organizations is finally on the rise. There's no surprise in that, given that Millennials make up for a large part of today's workforce. Millennials don't care for the static workplace of the past. They prefer an adaptable working environment that encourages fair career advancement through continuous Learning and Development.
At the same time, having grown up in the digital era, they use their smartphones for anything from communication and socialization to shopping and meditation. Adding corporate training to the mix makes perfect sense both for you and for your employees.
After all, mobile learning is easily accessible, available 24/7, and flexible. With learning methods like microlearning and techniques like gamification, it can be more fun and effective than on-site training.
For companies that operate on a large scale and rely on remote or mobile workers, mobile learning is also the wisest choice in terms of budget and implementation.
But here's the catch: mobile training is not the same as online training. Participating in training from the comfort of your office desk or home is different from training on the go. So, if you set up the same strategy for mobile learning as you do for traditional eLearning, the result will be disappointing for both sides.
A focused mobile learning strategy can address the unique training needs of your mobile workforce and help them deliver better results. Let's see how:
1. It Helps You Choose The Right Tool
Depending on your needs, you can either develop mobile-friendly or mobile-first training. Once you clear this out, you can pick the tool that works best for each case.
A mobile-friendly strategy means your training course is optimized for mobile, so the content should adapt to any screen size and orientation. It should also be compatible with all mobile operating systems.
On the other hand, a mobile-friendly course still prioritizes desktop users. That means that part of the training content may not be available on mobile devices, either for offline viewing or not at all.
If your training addresses employees that work in a traditional office environment and will rarely access the course on their mobile, an LMS with a mobile app, like TalentLMS, will do the job perfectly. On the other hand, if your training addresses a mobile workforce, you should deploy a mobile-first training strategy. You can choose a mobile learning platform, like TalentCards, that is designed precisely for this purpose.
The technical aspects of mobile learning determine the success of your training. Offline access, simple User Interface, well-structured content, and fully responsive design are essential features. A tool that checks all these boxes helps you provide an optimal User Experience even for the less tech-savvy employees. When there are no technical challenges to overcome, your employees can focus on learning and get the most out of their training.
2. It Helps You Focus On A Mobile-First Strategy
Mobile workers often find it hard to train due to a poor internet connection, distractions, and time shortage. Having a mobile training strategy in place will help you focus on a mobile-first approach that takes into account these factors.
A mobile-first strategy will most certainly lead you towards microlearning. Why? Because microlearning solves these problems all at once and maximizes training effectiveness. Microlearning content comes in many forms, like videos, games, infographics, or quizzes, but only in one size: small.
Because it's bite-sized, employees can download the content and save it without worrying it'll take up much memory space or slow their phones down. This way, they can access the learning material even when they don't have an internet connection, e.g., while on a plane.
Most importantly, a microlearning strategy addresses the problems of short attention spans and cognitive overload. Simplicity is the (not so) secret ingredient of success. Microlearning content is usually no more than 10 minutes, so it has to be free of blabber and well structured. Every piece of information covers a specific knowledge gap. That helps employees stay focused and engaged. At the same time, the amount of information they get is reasonable enough for their brains to process and retain. The best part? No matter how busy an employee is, they can always find 10 minutes to learn something new!
3. It Helps You Provide Performance Support Tools
Mobile training is often developed with Performance Support in mind. Performance Support doesn't constitute a type of training on its own. But it's essential to safeguard the knowledge originally gained from training.
There's no beating the forgetting curve unless you deploy Performance Support Tools. An infographic, a short how-to video, or a process map can come to the rescue before an important client pitch, when an employee is trying to operate new machinery or software, etc.
Performance Support Tools are much more than momentary memory boosters. They serve as memory refreshers that enhance knowledge retention in the long run. A mobile-based learning strategy can help you turn every course into an efficient Just-In-Time training tool.
4. It Helps You Create More Engaging Training Content
The human mind wanders a lot as it is. Now imagine trying to focus on learning something new while you're on the go. There are just too many things happening around. It's easy for a mobile learner to lose focus and forget about training altogether.
A mobile strategy for learning will make you go the extra mile to create engaging if not captivating, training content. Forget about long blocks of text in mobile learning. Now it's time for interactive activities like branching scenarios and games. Add a leaderboard to keep score and make things even more interesting.
Also, don't forget that there will be times when your employees won't be able to interact with the content. A podcast is an excellent addition to your mobile learning course, catering to the needs of those who are constantly on the move. All it requires is to press play.
A lively instructor can keep your mobile learners engaged and eager to hear more. Higher engagement equals fewer dropouts and better knowledge retention. The more information your employees retain from their training, the higher their on-the-job performance and productivity.
5. It Helps You Promote Collaborative Learning
Like most people, your employees enjoy socializing online. Online communication and social interaction are intertwined with mobile usage. A focused corporate mobile learning strategy is a chance for collaborative learning. Just create a course discussion group, and let social engagement work its magic.
Collaborative learning is extremely effective because it promotes learning in a natural, effortless way. It's as simple as asking a question in the course discussion group. The person who asks the question benefits from this, because they cover a knowledge gap. But the rest of the group benefits from the question, too. Because each question challenges learners to dig deeper into the topic and get a better understanding of it themselves.
In group discussions, employees also get to enhance their social and interpersonal skills. This is particularly beneficial to retail staff, customer service employees, and anyone who interacts with clients regularly.
Conclusion
These mobile learning strategy examples demonstrate the importance of careful planning when bringing mobile learning to your organization. Your mobile workforce faces different challenges from your office-based employees that affect their training needs. Keeping these challenges in mind and working with a mobile-first mindset is the key to mobile learning success.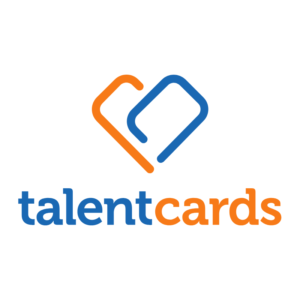 TalentCards
Connect workers globally, transfer knowledge, and impact performance. Meet TalentCards: the mobile microlearning tool for your deskless workforce.