Overcoming 5 Common Retail Training Challenges
With online shopping flourishing, the biggest advantage of brick-and-mortar stores is excellent Customer Experience. And yet, 83% of shoppers believe they're more knowledgeable than sales associates. Whether that's actually true or not, apparently there's room for improvement in in-store customer experiences. It takes one rude or clueless employee to lose a customer for good. Fortunately, the opposite is also true. Customers appreciate the input of a knowledgeable employee and enjoy engaging with them. Training retail employees is a good start in that direction. The challenges in retail training and development are hard to overcome, but they're not unbeatable. In this article, you'll find practical tips to get past these challenges with the help of mobile learning and microlearning.
1. How Can You Deliver Training To A Deskless Workforce?
Retail employees are busy bees who can barely spare a few moments to have a proper lunch. In reality, they're a distinctive example of a deskless workforce. Their workspace is the sales floor, and they're always on the move. That means there's no easy way for retail workers to incorporate training into their routine. Even if you delivered retail sales training online, they would have to access the course from home. Do you think they'll be happy to do that after 8 hours of a mentally and physically demanding job? They need something even more flexible than online training.
Delivering formal training to a deskless workforce is one issue. You also need to keep retail workers in the loop about important product updates or changes about in-store policies. If most of them don't even have a company email, how can you communicate important news? We've got you covered. With a mobile learning app, like TalentCards, you can deliver training right at the palms of their hands. Think of it as online training specifically designed for a mobile workforce. When you need to make an urgent update, create the material in the form that suits your needs best, upload it on the app, and send employees a notification. In most cases, a simple infographic will do.
Of course, training should first and foremost fit in your retail workers' schedule. So, make sure all the resources you include are shorter than 20 minutes. This way, training doesn't take up more than their commute time. Also, always keep a clear structure so that they can resume their course easily. It's important that training is convenient for retail workers. Easy access to bite-sized training will motivate them to follow through and keep improving their performance. Long-form courses are best suited for office-based employees who can take their time with training.
2. How Can You Bring Disperse Workers Together For Retail Training?
Retail workers normally work in shifts, which are often understaffed. Even one person missing from their shift means someone else will have to work twice as hard to make up for it. Or, they'd have to sacrifice their day off. Things get even more complicated if you have multiple stores. Because now, there's the added problem of consistency. You want every retail employee to receive the same training so that they deliver the same quality service to your customers. Organizing on-site training seminars comes with significant downsides. The most important is the lack of flexibility in terms of time and location. Having to shift everyone's schedule around to form employees into training groups will create confusion—if you're able to come up with a schedule that works at all.
Mobile learning can help you overcome this retail training challenge. There's no need to waste time and resources trying to make real-time training happen. With mobile learning, you can reach all employees and offer them standardized training as well. From now on, everyone's invited to your special events. Do you want to organize a seminar with a top performer sharing their tips? You can hold a live webinar, record it for those who can't attend, and turn it into microlearning videos.
3. How Can You "Multi-Skill" Retail Workers?
Although some people look down upon retail work, it takes a host of diverse skills to provide excellent Customer Service. Being knowledgeable about the products and the market is essential. But product knowledge without persuasion skills or empathy won't close a sale. The key to serving customers with professionalism? Developing strong soft skills. So, another challenge of training retail workers is that you have many frontiers to cover. Using a mobile learning platform, you can create suitable content for any skill or knowledge you want to enhance.
For product knowledge training, for example, create infographics with short product descriptions. To test employee knowledge afterward, develop a quick multiple-choice quiz. A customer comes in and describes what they need without having a specific solution in mind. Which product will the employee select? For soft-skills training, go with microlearning videos. Showcase examples of acceptable and unacceptable responses to complaints. You can also create branching scenarios so that retail employees can practice everyday situations. Teach them how to read a customer's body language to change the course of a conversation and win them over. Retail employees inevitably need to act as mind readers. Often, customers either don't know what they want or hesitate to express their objections. A multi-faceted retail training program will equip them with both practical knowledge and people skills to drive more sales and increase customer satisfaction.
4. How Can You Provide Assistance At The Moment Of Need?
Most people shop both online and in physical stores. A major advantage of shopping online is that customers can find detailed product information instantly. They can also compare products and get personalized suggestions based on what they've previously bought or browsed. Somehow, customers expect the same thing to happen when they shop in a physical store. They want retail employees to anticipate their needs and offer them the best solution, preferably at a price they can afford.
But the human mind, for all its potential, can't memorize tons of features and automatically create comparison lists. At some point, your retail workers will need a cheat sheet. This cheat sheet can come in the form of a mobile learning app where all the important information is kept. Instant, on-demand access to knowledge is perhaps the greatest retail training challenge mobile learning can help you overcome. Customers won't mind waiting for a moment to get a product recommendation that will make their lives easier. On the contrary, they appreciate the fact that your retail staff has access to technology to perform their jobs more efficiently. And if they leave your store happy, they're more likely to come back.
5. How Can You Train Seasonal Workers Fast And Effectively?
Seasonal workers are commonplace in the retail industry, especially around the holiday season. Even if they've joined your team temporarily, they still need to know your products, as well as policies and procedures. Except that they have to learn everything fast. The need for frequent and urgent training comes to add to the training challenges in the retail workplace. Luckily, mobile learning is not just about convenience. It's about efficiency and high-speed learning, as well. By using microlearning resources as your primary training material, you can help your seasonal workers learn as they go.
Do they need to learn the emergency evacuation procedure? Develop a short, scripted video to demonstrate the steps they need to take and what to say to reassure the customers. Are they asked to help at the register but haven't memorized your return policy? No problem, because it's all written down in an infographic. Deploying your retail training online means your training program will be available for the next newcomers, whether they're seasonal or not. This benefit is definitely one to consider. The retail industry has high turnover rates, and there are always new employees coming in who need onboarding.
Conclusion
There's no magic potion to beat the training issues and challenges of the retail industry. But don't wave that white flag yet! The most common retail training challenges can be addressed with the flexibility of mobile learning and the efficiency of microlearning assets. Use a microlearning mobile app to get the best from both worlds, and transform the way you deliver training.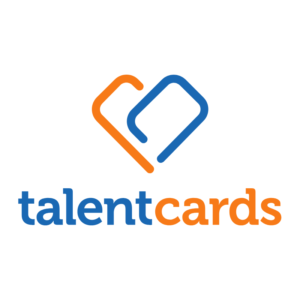 TalentCards
Connect workers globally, transfer knowledge, and impact performance. Meet TalentCards: the mobile microlearning tool for your deskless workforce.