Turning Retail Reality Into Games
Organizations are now using gamification in unique ways, from onboarding and upskilling staff to cross-training and motivating retail staff to address challenges. And they are doing it at every level, from frontline customer-facing reps to back-office admin staff, from sales teams to executive talent.
Thanks to significant technological improvements and the strides made in designing and developing gaming elements, the retail industry can now leverage gamification across a broad spectrum of training. Here are four unique ways the retail industry has brought gamification to bear in its training programs.
According to one study, 66% of consumers experienced problems with a product or service provided by a retailer—that's up from 56% in earlier surveys. And while complainants seemed more satisfied in 2020 (32% versus 21% earlier), there's still the matter of addressing the root cause of complaints: the need to train and motivate customer service reps (CSRs) so they are better able to engage and empathize with disgruntled customers.
4 Ways The Retail Industry Uses Gamification In Training Programs
1. Customer Service: Gaming To Boost Sales And Customer Engagement
In a gamified environment, using live performance data to analyze and assess CSR strengths and weaknesses is a great way to train and help agents overcome their shortcomings through specific and actionable recommendations. Once CSRs know where they fall short, they can address the problem areas. The software can use typical gaming interface features, such as badges, benchmarks, leaderboards, levels, and rewards, to recognize and show appreciation for high performers, motivate laggards to do better, and stir up inter-team competition among groups of CSRs.
The consequences of not investing in better training for CSRs are real. According to Microsoft's data, 58% of U.S. Americans won't hesitate to ditch a retailer if they're unhappy with the customer service. Gamified customer service can help with customer retention through better-trained CSRs.
2. Gamified Sales Training
With social media a vital tool for sales forces, it's challenging to train sales teams to keep up with how to leverage the multitude of social media platforms to drive sales. But global tech giant Cisco uses gamification to do just that! The company combines three gaming characteristics—exploration, progression, and teamwork—to bring fun into the sales training process.
Cisco's social media training program is a unique game-based training program that lets employees and contractors build their social media skillsets. Through a trilevel specialization progression loop, spread over 38 courses, learners can go from "specialist" (15 courses) to "strategist" (13) and finally to "master" (10) level. There are team contests included in the game, where participants challenge each other to earn certification badges.
Use cases for the skills learned include training sales account managers on how to use Twitter to connect with customers, and building up the LinkedIn skills of HR personnel to reach out to prospective candidates. Cisco also uses this gamification approach to train other organizational disciplines, including HR, executives, and internal partners.
3. Gamifying Employee Engagement With New Technology
Here's a somber statistic: 70% of all customer relationship management (CRM) project implementations fail! A large part of that failure is due to poor employee adoption of the platforms—and that is precisely the challenge that cloud technology giant Salesforce faced. Salesforce turned to a gamification solutions developer to turn things around.
The gamification solutions developer created a game titled Big Game Hunter that the company leveraged to increase employee engagement and usage of their CRM system. The solution identified employee attitudes toward the system and then created rules to recognize and reward staff using the platform. From the "chicken hunter" level the team gradually progressed to a more prominent "game hunter" status as they used more of the platform's features more frequently. As more employees gravitated to the gamified environment, training and compliance efficiency increased, as did overall productivity from greater engagement with the enterprise platform.
4. Gamifying Till Training
Before global fast-food retailer McDonald's implemented a new till system, they wanted to create a safe environment where learners could practice and fail—and learn from their mistakes—before transferring the skills to a customer-facing environment. Partnering with a developer, the company implemented a training game that made using the new till system—albeit in simulated mode—both fun and addictive.
The app tested learners' ability to accept and process customer orders, and rated each associate on their knowledge and ability to deliver a great customer experience. Time-based processes simulate customer conversations as staff engages with a customer in real time. Other gaming elements, such as lifelines, panel elements, badges, and bonuses, are also included.
The result was increased accuracy with customer order processing, reduced customer wait times, quicker turnaround times…and lots of fun for employees as they learned the new system. Despite not being mandated, the training game saw 145,000 visits in the first year, with 85% of the crew attributing their enhanced knowledge of the new till system to the gamified training environment they practiced in.
Mitigating Risk In Retail
Because of its high-risk potential to impact their bottom line, most retailers aren't comfortable bringing "fresh" talent immediately into customer-facing roles. Unfortunately, unless retail-oriented staff–be they sales associates or regional management—are exposed to the realities of their customers' world, they lack the skills and expertise to deal with clients.
Now, retailers across every industry segment and all facets of a business can provide lifelike training to their staff. It's a novel way to de-risk their training process. By gamifying the training environment, retailers aren't just making training fun (which increases engagement). They're also exposing staff to simulated real-world retail scenarios without exposing themselves to the risk of customer blowback.
The use of gamification yields big rewards for retailers. By working with organizations to integrate gamification into custom eLearning courses, gamification solutions developers can help them increase sales team engagement and support salespeople to hone their soft skills. Customized gamification-based eLearning can also encourage positive competitiveness among groups of teams/individual associates, spur productivity, and promote team collaboration to accomplish sales targets. Gamifying the retail environment can also result in greater engagement and heightened interest with customers and consumers.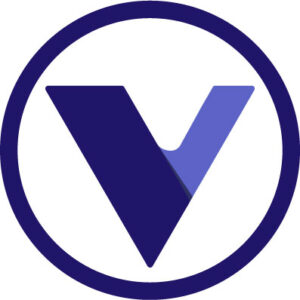 Visuer Lab
We delivers an Interactive Immersive Learning Experience (ILX) to create an impactful learning journey that works by transforming your training content into modern, interactive, and immersive gamified experiences.