What Is Scenario-Based Learning?
Scenario-Based Learning (SBL) is a popular instructional strategy and is used extensively in online training. It uses the "active learning" approach. As it uses real-life situations, it provides a relatable and highly relevant learning experience to the learners. Its immersive approach creates a high engagement quotient for them.
From an L&D perspective
It features the usage of real-life situations and is used by L&D teams to:
Validate learning
Facilitate the application of learning
Trigger and drive behavioral change
Facilitate decision making
Increase critical thinking skills
From the learners' perspective
It provides:
Situations that are relatable (as it depicts real-life situations)
A problem-solving environment
A decision-making tool that provides an understanding of the impact/consequences of their decisions and choices
A safe mode to practice
An approach to hone their skills and achieve higher proficiency levels
What Are The Key Benefits Of Using The Scenario-Based Learning Strategy For Corporate Training?
The benefits of the Scenario-Based Learning strategy are as follows:
Scenario-Based Learning can be applied to most of your corporate training needs. This strategy can be used to enhance the learning impact of both formal and informal trainings. It can also enrich and support ILT/VILT.
It creates sticky learning experiences.
It facilitates problem-solving in learners.
It provides a guided exploration of the learners.
It provides a safe practice zone to gain proficiency and mastery.
It allows the learners to make mistakes and, through feedback, reinforce the right approach.
It enables the reinforcement of the primary messaging.
To see how you can use Scenario-Based Learning strategy, do view our video on "5 examples of how you can use Scenario-Based Learning in varied formats to meet your learning mandate."
What Makes Scenario-Based Learning A Preferred Instructional Strategy?
If you were to ask any L&D team how they would define a "successful learning strategy," their wish list is likely to be a long one. With our experience of working with corporate training and talent management teams, this is what we see:
Essentially, a "successful learning strategy" should help them create learning experiences that are:
Motivating
Engaging and immersive
Relevant and relatable (preferably personalized)
Challenging
Rewarding
These learning experiences should:
Create sticky learning
Facilitate the application of learning
Provide room for practice and proficiency gain
Provide reinforcement to ensure the forgetting curve does not step in
Influence or trigger behavioral change
The Scenario-Based Learning strategy would tick most of these boxes, and you can use it as shown here.
1. You Can Use It To Offer Partial Intervention Or A Complete Strategy And You Can Use The Scenario-Based Learning Strategy Very Flexibly
You can interject scenarios within a traditional eLearning course.
Or, the entire course can be driven by a master narrative (or a story) featuring a cast of characters. The learning path can then feature multiple scenarios featuring the cast of characters.
2. You Can Use Varied Design Formats To Meet The Needs Of A Multi-Generational Workforce
Today, you have wide-ranging options of formats that you can use to create Scenario-Based Learning.
You can use simple images and animations.
You can opt for videos and interactive videos to depict real-life situations.
You can create highly immersive learning experiences by leveraging on techniques like Virtual Reality (VR).
You can add elements of gamification to the learning path.
You can have combinations like scenarios in microlearning formats that are connected through a gamified learning path. You could also have individual scenarios that are gamified. These approaches enhance the impact manifold.
3. You Can Craft Scenarios At Two Levels Based On The Complexity
Mini or basic Scenario-Based Learning
This is used to validate the learner's recall and basic comprehension (essentially for basic problem solving).
Complex or branching Scenario-Based Learning
This is used to validate the learner's proficiency to apply the learning and practice for proficiency gain.
What Is The Value That The Scenario-Based Learning Strategy Provides?
At EI Design, we extensively use Scenario-Based Learning for formal training, performance support intervention, and as online support for ILT/VILT. Our Scenario-Based Learning strategy can be used to deliver the following value:
For knowledge gain
For improving retention
For an effective application of learning on the job
For triggering behavioral change
How Can You Leverage The Scenario-Based Strategy For Corporate Training?
You can use EI Design's 5-step plan to leverage the Scenario-Based Learning strategy for corporate training.
Step 1: Analyze The Audience Profile To Ascertain What Kind Of Approach Would Resonate With Them
This exercise would provide the cues to determine the kind of scenarios (that would be relevant and relatable for the learner profile) you should use.
Step 2: Quantify The Learning Needs And, More Specifically, The Expected Gains
This would provide pointers to create the scenarios that map to each outcome and also ensure that the learning journey will meet the expected gains.
Step 3: Using The Pointers Of Steps 1 And 2, Identify The Approach And The Structure Of The Scenarios
These could range from simple to complex, highly interactive scenarios. You can also determine if you want to connect various scenarios through a master narrative (or a story).
Step 4: Identify The Design Formats To Build The Scenarios
Use the pointers from step 1, 2, and 3 to select design formats that would resonate well with the audience.
Step 5: Design Scenarios To Provide Detailed Feedback And Room To Recalibrate Based On The Interim Evaluation.
I hope that the pointers and the simple 5-step plan featured in this article would be useful in enhancing your Scenario-Based Learning strategy. You will certainly see its positive impact as:
A demonstrable gain for learners: Reflected in performance improvement and triggering the desired behavioral change
Demonstrable and positive impact on the business as learners gain new skills or improve their productivity
Improvement on the ROI
If you have any specific queries, do contact me or leave a comment below.
Read More: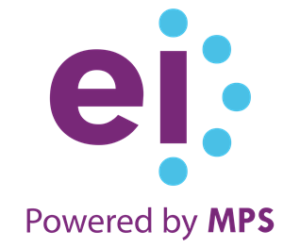 EI
EI is an emotionally intelligent learning experience design company that partners with customers in their Digital Transformation journey.