How To Use Scenario-Based Learning Effectively
Scenarios help learners understand how the knowledge they gain can be applied in a professional environment. The scenarios can be related to a day-to-day office scenario, product or service sale to a prospective customer, customer service experience or insight, particular skill development, team-building exercise, resolving common business issues, etc.
Scenarios help enhance the interactivity of your eLearning courses by providing experiential learning to the learners. By putting the learners in real-life scenarios, you can train them in certain key areas, improving their understanding of the concepts. A scenario-based approach to learning or training can help learners immerse themselves in the course. With scenario-based learning, you can make learning more engaging and interesting.
This article will look at 5 effective and impactful examples of scenario-based learning:
1. Dialogues In Scenarios Create Interest In Learners
Compliance training can be boring for most learners [1]. But it's mandatory training. We have created a scenario-based eLearning course involving senior employees of the organization and newly joined employees.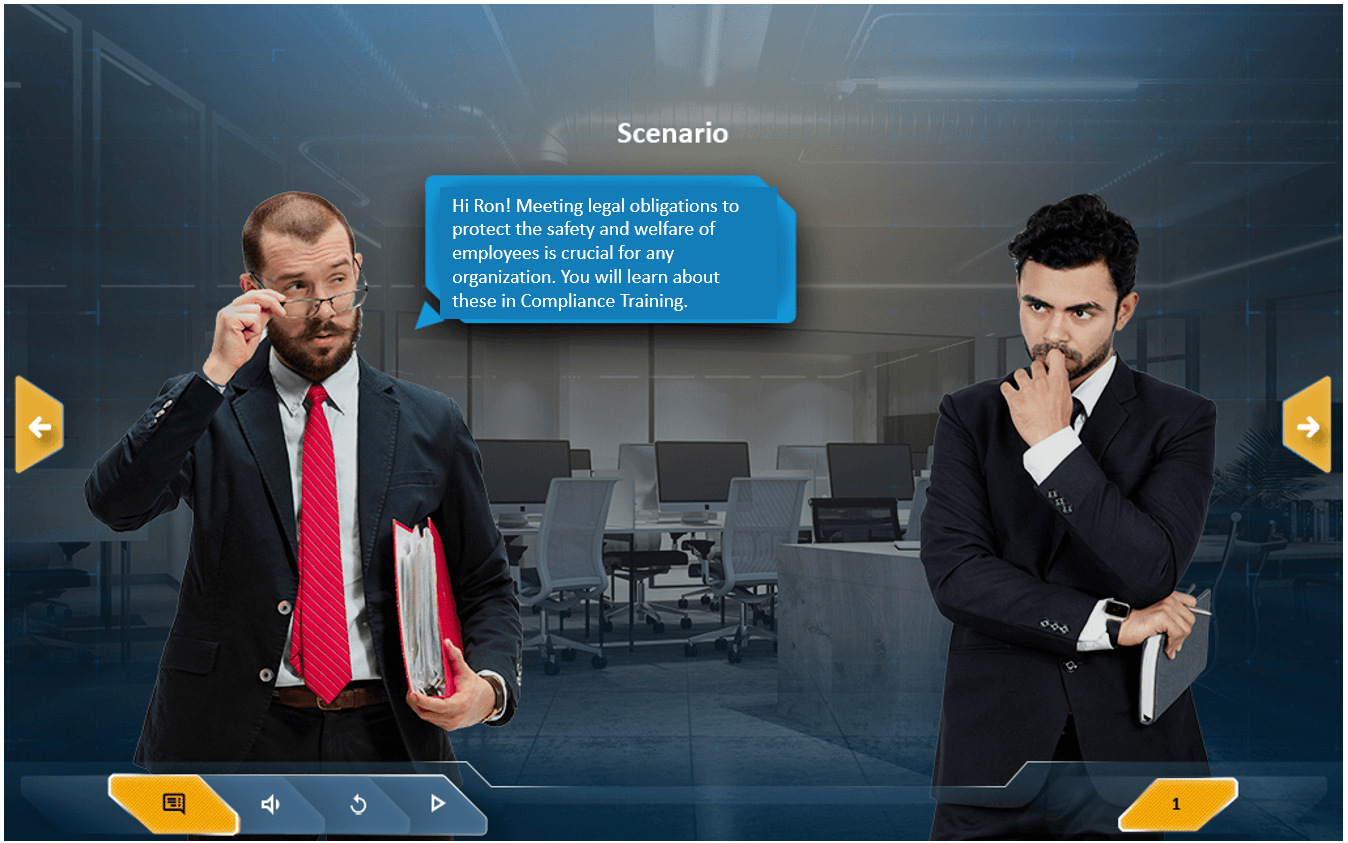 In these scenarios, the newly joined employee moves around in the organization and meets seniors to learn more about the mandatory compliance aspects. The scenarios include several dialogues between employees from different departments. Learners found the approach very interesting, and the course completion rate was more than 95%. The course was appreciated for its unique way of teaching compliance-related topics.
2. Cover Safety Training Using Real-World Scenarios
Safety is a matter of concern involving employees from all departments in an organization. Scenario-based learning is an effective way to train employees on safety aspects. We have developed a scenario-based training course on safety in the workplace. This course covers the importance of safety in the workplace, how to ensure safety by using the right equipment, following the safety rules, having the appropriate plan to complete a task, etc.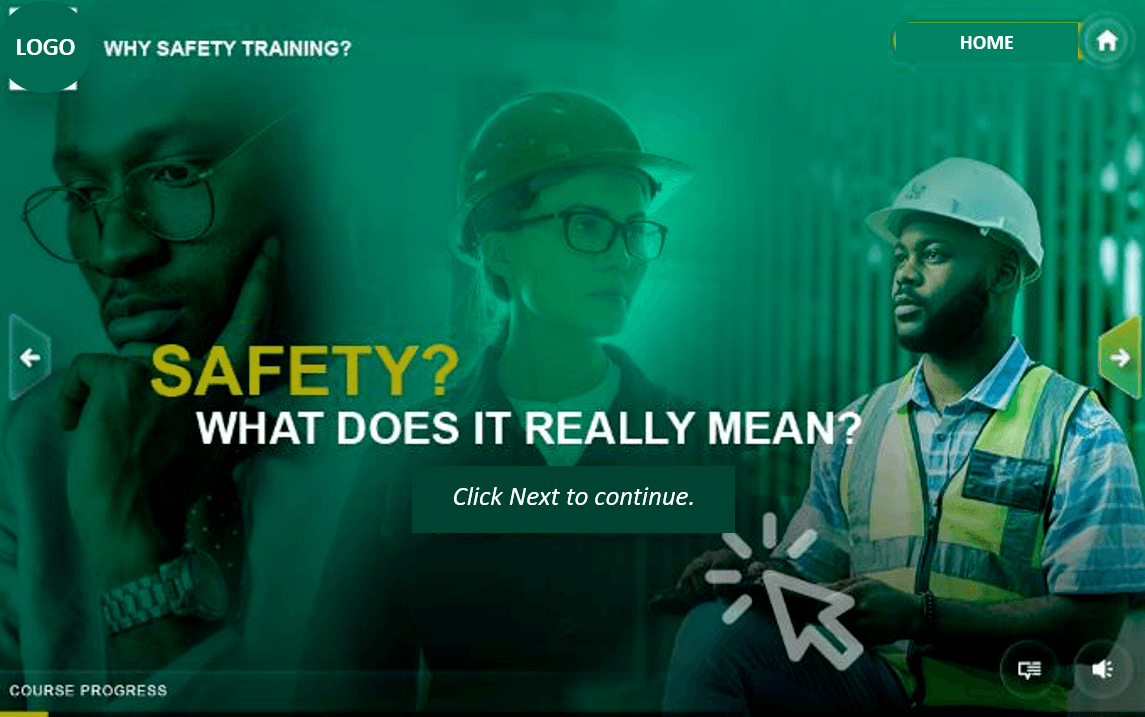 The real-world scenarios are used to explain the various aspects of safety, the appropriate use of safety equipment, the need to have all the right systems and tools in place, and so on. All the safety aspects are clearly explained using interesting and engaging scenarios from the real world and past events. The course was received well with positive feedback.
3. Real-Life Scenarios Help Engage The Learners
Training videos can include real-life scenarios to explain the concepts better to the learners. The following screenshot is from an eLearning course on retail customer service. The course uses scenarios that depict real-world situations faced in sales. The scenarios are beautifully designed with the help of real characters, animated characters, and graphics.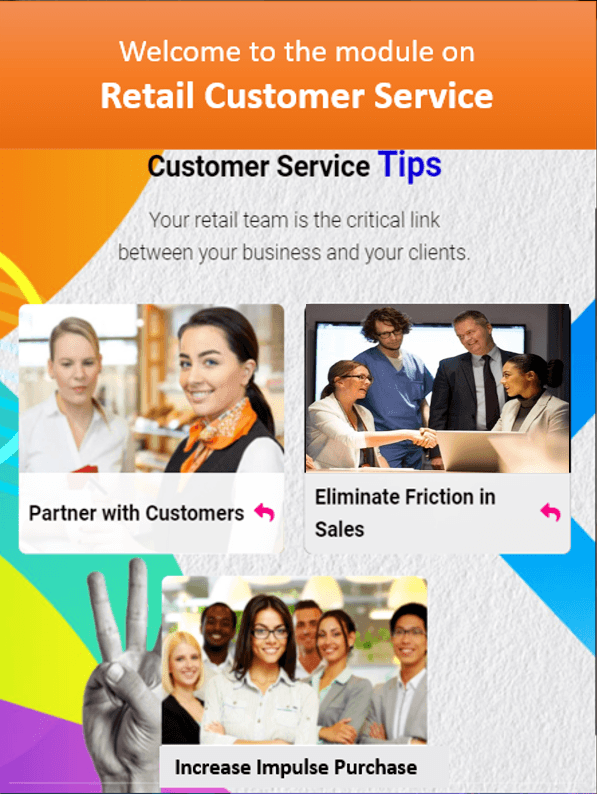 Such scenarios can help the salespeople explain a product or service to a prospective customer, motivate the customer, and close the sale. You can use such impactful scenario-based learning strategies to provide engaging experiences to your learners.
4. Scenarios Make Skill Training Easy For Your Employees
You can effectively use scenarios to provide specific skill training to your employees. Interesting scenarios provide more fun and engaging experiences to the learners, making the training content more engaging, memorable, and enjoyable [2].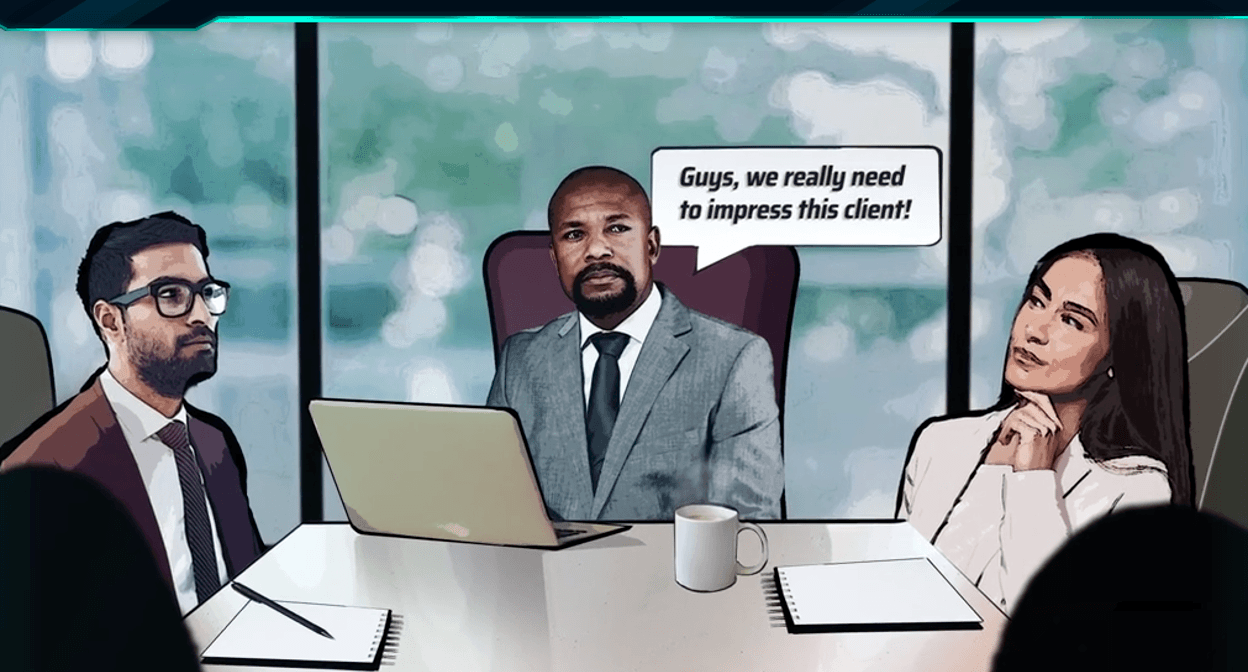 This is a two-minute scenario of unethical behavior at the workplace. This is a part of the training course on Ethics at the Workplace. Apart from scenarios, the course has various activities and gamification elements. This course contains several such scenarios. The scenarios in the course have been developed with real characters, animated characters, graphics, and images depicting real-life situations in the workplace. The learners received the course well with a good course completion rate.
5. You Can Use Scenarios To Explain Technical Knowledge
A content delivery network (CDN) is a network of servers that are distributed globally. Content providers, media firms, and eCommerce companies use CDN to deliver their products to end-users.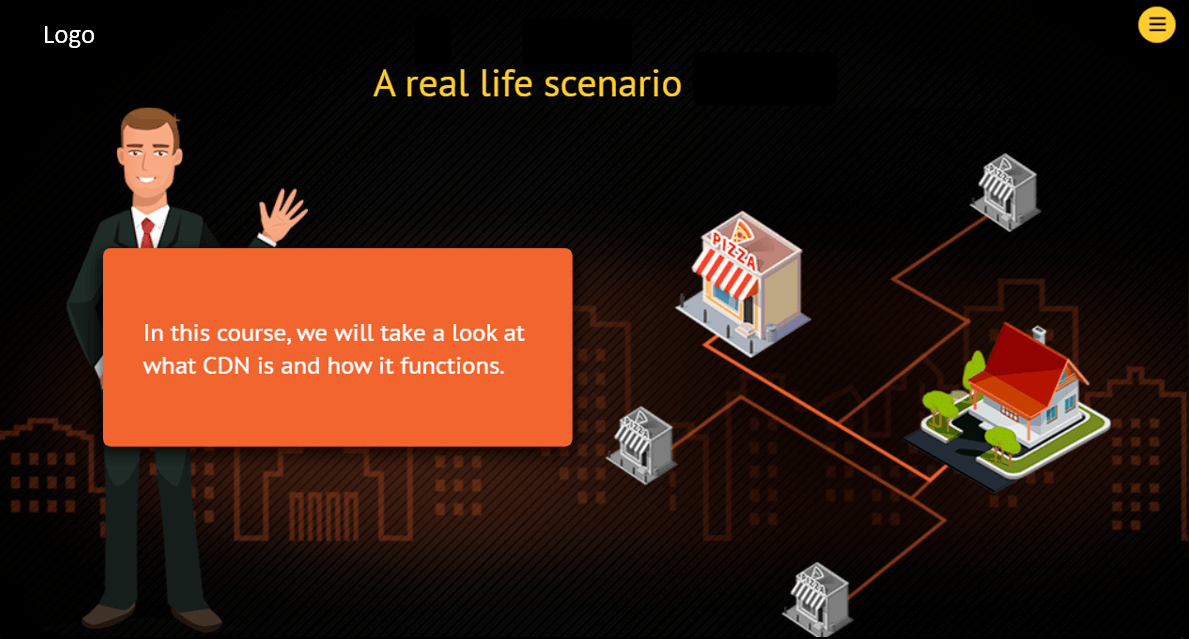 We have developed a scenario-based eLearning course covering CDN basics and how it functions in the real world. The scenarios have been developed using animated characters, multi-colored icons, and animated graphics. All these provide an immersive experience to the learners. The course received very good feedback from the learners.
Conclusion
Scenario-based learning helps employees acquire skills and handle similar situations more effectively. It helps reinforce knowledge and build better retention. It also helps employees sharpen skills like critical thinking and decision-making.
References:
[2] Custom eLearning Solutions

Tesseract Learning Pvt Ltd
Tesseract Learning works with global organizations improve employee performance through spectrum of digital learning solutions. Solutions include eLearning, mobile learning, Microlearning, game based learning, AR/VR, Adaptive learning amongst others.