Must-Have Features In SCORM Authoring Tools
In eLearning, the SCO part of SCORM is generally an individual online training topic. It would have its own entry in your outline, or in your table of contents. Your SCO will need to be "shared" with all your employee training participants regardless of their location or device. It needs the ability to integrate with multiple phone brands, computers, tablets, and other software in your office. It should also be accessible by remote workers, with or without steady internet. The RM part of SCORM is the technical configuration that makes your SCORM usable. The question is: how can you find SCORM authoring tools that mesh with your existing software suite? Here are 6 key features to look for when conducting your—hopefully, not exhaustive—search.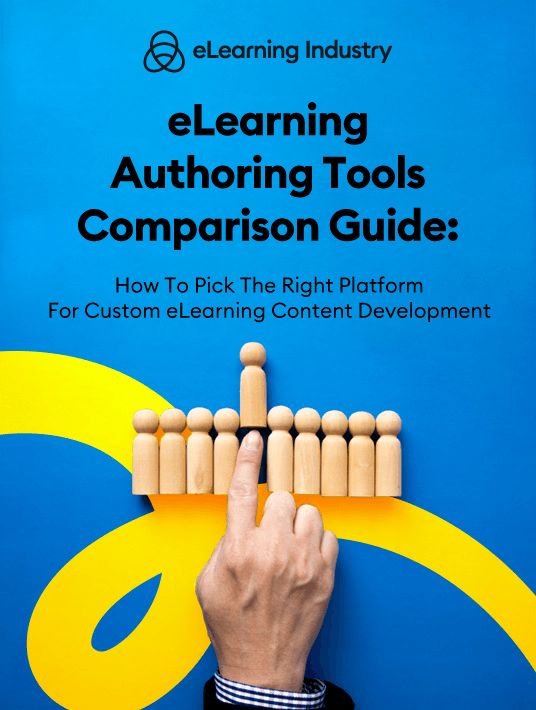 eBook Release
eLearning Authoring Tools Comparison Guide
Explore and discover how you can choose the best platform for custom eLearning content development.
1. Good Tracking Tools
SCORM systems are based on the smallest measurable unit. It could be a single topic or a complete eLearning chapter. But it has its own "tag" in your Learning Management System, meaning you can monitor it individually. It could be a self-assessment quiz or a simulation exercise. Regardless of whether the employee training participants use it online or offline, on mobile or on a desktop, you need to track it. You want to see when—and possibly where—they studied. How long did it take and how many repeats did they need before they got it right? Your eLearning authoring tool needs the kind of metrics that can collect and analyze this data. It will help you improve all the online training courses including the ones you're monitoring. While LMS solutions often get all the credit for learner tracking, many modern eLearning authoring tools can also monitor performance and progress. Take this into account when you're looking for new SCORM authoring tools to add to your toolbox.
2. Online Training Assessment Tools For Individual Employee Training Participants
It's good practice to have a quiz at the start and end of every eLearning chapter. The pre-queries could be open-ended. They evaluate what the online learner already knows and get them into a training mindset. The after-test checks comprehension, knowledge transfer, and retention. But these tests are focused on content. Go for evaluation methods that give unique results for each employee training participant. One needs to know their strengths and foibles, the topics they struggle with and their individual online training needs. Your eLearning authoring tool should have features that allow you to create these kinds of personalized tests. You shouldn't be restricted to standardized quizzing systems.
3. Detailed Online Training Course Review Options
It's essential for your SCORM authoring tool to have deep-dive inspection tools like heat maps and page trackers. This helps you keep an eye on what part of the page they looked at or which links they clicked through. If you have a JIT archive, you can tell which online training resources get the most traffic. And which ones are withering in the dust. This shows you what online training content your employee training participants prefer so that you provide more of it. It will show you popular formats so you can transpose some of your low-performing online training items into something more palatable. Ideally, your eLearning authoring tool should have the ability to perform these online course audits constantly and reflexively.
4. Automated Reporting Modules
With all this tracking, it can be hard to make sense of the information you get. Turning data into understandable reports is an entirely different discipline and you could spend weeks doing it. So, find SCORM authoring tools that do it for you. It should have report eLearning templates you can use to generate the data you need in just a few clicks. It must also have customizable reports where you can key in the parameters you require and craft tailored eLearning feedback. At the very least you should be able to download add-ons or plugins that expand this functionality.
5. Integration With Existing LMS
We've already mentioned that the defining character of SCORM is compatibility. That's what makes it SCORM. But every LMS has its own features. Thus, when you're shopping for an eLearning authoring tool, find out which LMS it aligns with. Its vendors have probably built it to fit the most popular ones. But if yours is customized, it has its own unique features. Compile a list of these features and check it against your eLearning authoring tool. You want to be sure it's a match. If it isn't, find out whether your eLearning vendor would be open to tweaking their SCORM for you. Or talk to your own IT to see if they can make the necessary tweaks. You could also confirm the eLearning authoring tool can be modified to suit your online training needs.
6. Intuitive UI
A User-friendly Interface is crucial for your development team. Especially those who aren't as tech-savvy. However, this shouldn't limit those who are already familiar with eLearning authoring tools. Your new SCORM authoring tools must be flexible enough to design interactive and immersive online training content, as well as intuitive enough to streamline their workflow. During your free trial or demo, ensure that everyone can use the eLearning tools to carry out their respective tasks.
eLearning authoring tools are the key to building the type of online training course you want. You have to be sure it has the capacity to incorporate all the features and elements you require. SCORM tools offer an added tier, allowing your new online training course to integrate with existing eLearning authoring tools. It also facilitates effective online training course display across devices and operating systems. What SCORM elements should you shop for in your eLearning authoring tools? Generalized monitoring, individual employee training participants assessment modules, consistent online course audits, and automated reports. Lastly, test how well it gets along with the LMS your organization is currently using.
eLearning Authoring Tools Comparison Guide: How To Pick The Right Platform For Custom eLearning Content Development is your go-to guide to help you analyze, compare, and contrast all the possible eLearning authoring tools that compliment your organization's goals. Download it to discover how you can choose the best platform for custom eLearning content development.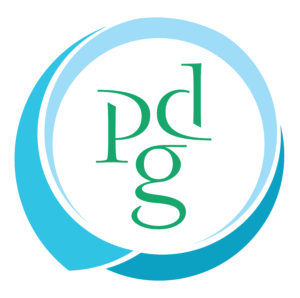 Performance Development Group
We make people better at making their business better.