Using SharePoint For Compliance Training
Compliance training is certainly not exciting for employees, but sure is important for corporations. It's just a fact of life these days and those that have a solid compliance program will mitigate risk and save money. CCOs are quickly learning that they need technology to leverage available resources in order to advance their compliance programs. While some are buying new software, others will utilize the software they already have, like SharePoint. SharePoint is one of Microsoft's most popular and fastest selling products under its ring. In fact, SharePoint is said to be adopted by nearly 80% of Fortune 500 companies and one of every two firms across the globe in one way or another. One area that SharePoint particularly excels well at is security. With that said, it makes natural sense to consider using SharePoint for compliance training.
Key Features Of SharePoint For Compliance Training
First and foremost, SharePoint follows strict compliance requirements, especially with regards to electronic records.
SharePoint is a configurable application and is considered a Category 4 type system as defined in GAMP5. Some of the key SharePoint features that align with tough regulatory standards include:
Integration with Active Directory.
SharePoint integrates with active directory to ensure only authorized accounts can access the system.
Preventing Unauthorized Users.
SharePoint prevents unauthorized users from getting into certain areas of the system where electronic records are created and maintained.
Restricted Access to System Administration.
For further safety, SharePoint can restrict the rights to the system administration by setting up security groups or permissions.
Data Records are Fully Protected.
SharePoint can protect data records from deletion and enable their accurate retrieval.
The latest version of SharePoint (2016) has added data protection tools and monitoring. This feature is especially helpful for trainers dealing with multiple SOPs.
The In-Place Policy Hold Center and the Document Deletion Policy Center allow you to build your own policies and apply them against your environment. This will allow trainers to manage time-based, organization-wide in-place hold policies to preserve items in SharePoint and OneDrive for Business for a fixed period of time, in addition to managing policies that can delete documents after a specified period of time.
Bonus Compliance Features Of SharePoint
Highly regulated industries love SharePoint for its ability to handle security issues with ease. Here are additional areas that make SharePoint even more beneficial for compliance training.
Document Management
Document management is a huge part of compliance and one that many overlook. Just think about how often a training document or SOP must be edited and by how many people. From there, it could get saved on various computers, files and drives – making it next to impossible to know which version is the most recent.
With SharePoint, you can manage everything from compliance training to SOPs, regulations and policies – all under the same roof. With thorough use of SharePoint workflows, versioning and audits, a company can seamlessly show regulatory officials whatever file they need, when they need it. There is never too much record keeping when it comes to compliance.
Key benefits:
Satisfy auditors and compliance officers with a single, easy to search database of policies and procedures. Meet regulations with all versions and records in one place.
Always have a clear picture of how a document evolved with versioning in SharePoint.
Workflows make collaboration easy as pie. They can be utilized for new SOPs, versions, revisions, updates and retirement of the document.
Maintain control with permissioned views of documents.
It's imperative that employees maintain their knowledge after compliance training as well. Unfortunately, students don't remember about 70 percent of what they learn within 24 hours of a training experience. So, it makes sense that they will have questions about a policy or procedure and need to reference it.
SharePoint is a great solution so that employees no longer have to search through email inbox folders or cluttered share drives for information. All SOPS and compliance-related documentation can be organized in one central location.
Key benefits:
Minimize errors by filing all SOPs under one roof to safeguard that only the most up-to-date version is available.
Never lose a record with SOPs stored in a centralized policy management system.
Reduce email clutter and avoid confusion by sending links to SharePoint files instead of attachments so all parties are reading from the correct version of the SOP document.
Find an SOP quickly with SharePoint's advanced metadata search capabilities.
Social For Compliance Training
The challenge with compliance training is that it's traditionally viewed as boring. Social features foster discussion which in turn helps retain information.
The bonus of social in SharePoint is that it inherits all the security features discussed above. Now, your employees have a safe place to chat with their peers about critical compliance issues.
Team sites are a great way to tie formal compliance training to a private discussion. For instance, once the compliance training is finished, students can be directed to join a private team training site where they can upload content, create task lists for team members, use blogs or wikis to share information, gather input with discussions or surveys and create a team calendar. This is a place to work with the instructor, ask questions, get feedback and create an over-all engaging environment.
Social learning doesn't just happen in small groups. There is ongoing opportunity to tap into a wider base of knowledge with SharePoint community sites.
Community sites give the user a forum experience which is intended to cultivate discussions with a broad group of people across an organization. Community Sites promote open communication and information exchange by fostering discussions among users who share their expertise and use expertise of others who have knowledge in specific areas of interest.
Completing The Compliance Picture
For even greater compliance, consider using a SharePoint-based Learning Management System for training. This addition will provide even greater security and ease of mind.
Consider the added benefits:
Adding an e-signature to training materials ensures that learners acknowledge that they understand the content.
Automatic restrictions on changes to training material once it's connected to an e-signature provides added security.
Additional training requirements can be added along with an e-signature including face-to-face trainings, reading activities, eLearning, quizzes etc.
Schedule recurring events automatically for refreshment trainings on compliance.
Reduce multiple versions of documents with a centralized SharePoint location for all training materials.
Schedule a compliance quiz to be sent automatically after a training course is completed.
Training content and post-acknowledgement test results are archived to ensure an auditable record.
Receive feedback from surveys connected to compound learning courses.
Create an ad hoc training report for future use. Or, choose a customized report to share with colleagues.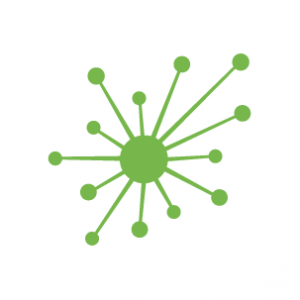 ShareKnowledge
ShareKnowledge is an enterprise LMS that integrates with existing technologies while automating training, reporting and other business processes.