Call Me In: 5+1 Essential Call Center Agent Skills
In the current highly competitive economy, successful organizations have recognized that clear customer communication can make them stand out from the crowd. For this reason, there has been increasing investment in call center staff and their training.
Now, if you're a manager of a call center or part of a team tasked to develop training for call center staff, you'll probably already aware of the basic do's and don'ts of call center training.
So, in this article, we'll go deeper than that. We'll examine the exact call center agent skills that your call center training courses should focus on. These skills are varied to cover all the different roles that call center agents might serve (i.e., support team members, salespeople, company representatives, etc.).
Let's start with one of the most important:
1. Problem-Solving
Whether your call center person is a salesperson or a customer support team member, one of their primary responsibilities will be finding solutions to problems, and doing so on the spot.
A sales agent should be able to (a) determine what needs a customer has and what problems they're trying to solve (from the often incomplete, information provided), (b) determine which of your products solves the customer's problems, and (c) convince the customer to buy or at least evaluate said products. This is a complex process that combines problem identification, problem-solving, and persuasion skills.
Similarly, a support agent should be able to address any issues the customer might have with the products or services that they've bought from your company. Beyond solving the customer's actual problems, this also requires them to know how to handle customers with irrational demands, and how to defuse delicate situations (whether the product is or isn't at fault).
Among the call center agent skills required for your agents to perform the above tasks well, they'll need both a full working knowledge of your products and services (which we'll address below) and a good grasp of common problem-solving skills. These should include both "canned" responses to common call center situations, and techniques for identifying problems, improvising, and coming up with solutions on the spot.
2. Organizational Skills
Working as a call center agent can be demanding. Keeping up with the details from a single customer's support case can be challenging—multiply that by the tens of customers that an agent will be dealing with on each day, and the pressure can be daunting. Your call center agents should be able to efficiently keep track of customer requests, issues, and complaints, and know how to best leverage any available resources to address them.
They should also be able to follow a support ticket or sales pitch, not just through the course of a single call, but over many days, weeks, and even months of talking to the same customer. Trying to tackle these responsibilities in an unstructured and ad-hoc manner can only result in sub-par results, if not in failure. This makes good organizational skills (including problem-mapping, task delegation, resource utilization, note-taking, time-management, prioritizing and so on) crucial for an effective call center agent.
3. Empathy
The customer is always right. Unfortunately, some customers' demands might also be difficult to decipher, or beyond what's to be reasonably expected from your company. Which is what makes empathy—the ability to step in the customer's shoes—one of the most important call center agent skills for an effective call center employee.
A call center support agent must be compassionate enough to soothe a worried or angry customer and to be patient enough to guide customers successfully in solving their problems. Similarly, a sales agent should be able to sense and address a customer's needs and to be able to infer more about the customer's worries and concerns than what the customer explicitly shares.
4. Full Product Knowledge
Whether they're working in sales or support, your call center agents should know your product line inside out. They should be able to answer any common customer questions without having to consult a manual and to have a good grasp of more advanced features of your product or service. This includes both your current product line and any older products that you might still be providing support for.
Of course, for very complex products (or vast product lines), mastery of every aspect of them will be impossible. If that's your case, you should split the knowledge of different aspects of your products or services among different people (or teams) working in your call center.
5. Communication Skills
A call center agent should be a skilled communicator. This means being able to listen to—and empathize with—a customer's inquiries. It also means being able to communicate any answers to the customer effectively and eloquently (which goes beyond mere empathy). More importantly, it means being able to communicate effectively with the customer, even if said customer is not a good communicator.
6. Speed
Call center costs are inversely correlated to the number of calls your agents take per hour, as is customer satisfaction. If your agents drag calls for a long time, your customers will get impatient and perceive your call center as ineffective, and will probably avoid using it again. See, the longer an agent spends on the phone with a single customer, the larger the number of customers waiting "on hold" and suffering through some bland call-center music to get to speak with them. Speed then, is one of the essential call center agent skills, as it affects both the cost efficiency of your call center unit, and customer satisfaction.
The Right Tools For Call Center Agent Training
To paraphrase a well-known saying, being a call center agent is a hard job, but somebody has to do it. It's a job that calls for (no pun intended) excellent problem-solving and communication skills, and thorough knowledge of your products and services.
These are not innate skills (though some of us have a better knack for them than others). Like everything else, these skills are teachable, and an LMS, like TalentLMS, can help make the training process more effective, more convenient, and more easily monitored, while simultaneously keeping costs down.
TalentLMS, for example, an award-winning LMS platform will help you tackle all parts of call center training, from onboarding to job skills training, all the way to certification management. The platform is cloud-based, so it needs no installation or maintenance. And it has a comprehensive features list including an advanced content editor, automated tests, custom reports, real-time Instructor-Led Training, gamification, notifications, and tons of integrations to your favorite software.
Ready To Make The Call?
Open a forever-free TalentLMS account today to create your call center training program and take your agents' call center skills from ho-hum to awesome in no time.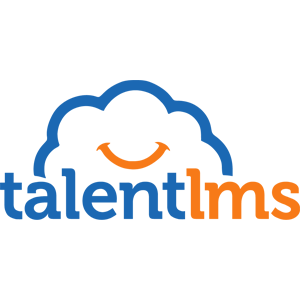 TalentLMS
Easy to learn, easy to use, and easy to like, TalentLMS is designed to get a "yes" from everyone, including C-level execs, budget heads, and busy employees. Now, instead of checking out, your whole organization leans into training.