eLearning Content Development: Why Is Speed Important?
Shelf life of content.
A lot of training in organizations has a sell-by date, either because changes in the business require new or additional knowledge or because the audience needs it done differently.
Demands of the organization.
For example, compliance, product knowledge and new hires each require unique training.
Urgency in response time to issues affecting business needs.
A lot of the time a new training request comes in because there is an immediate need. An organization with a crystal-ball approach to planning what interventions will be needed in a month, six months or even next year may be able to do it differently, but for most others, where organizations have to respond quickly to events and trends from outside, there's a pressure to respond rapidly.
Let's look at three ways you can speed up eLearning content development.
3 Ways To Speed Up eLearning Content Development
1. Manage your team more effectively with these tools.

Your team may no longer be centrally located in one office. Distributed team working is becoming more and more prevalent. In fact, Gartner estimates that over 54 million employees are currently involved in some form of remote work. It's increasingly likely you'll be working with a distributed team at some point, e.g., multiple authors in different offices, freelancers and agencies. Use these tools to help you manage your team as if they are all in the same office: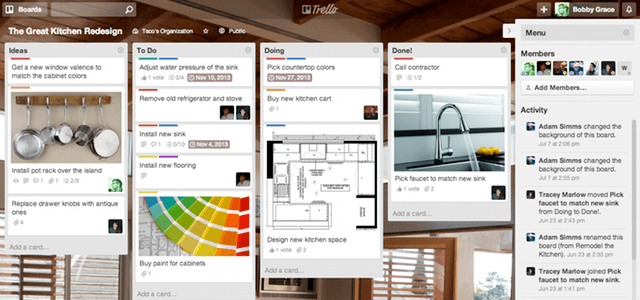 Project management tools such as Trello help you assign your team tasks and monitor their progress. You can access Trello from anywhere on any device.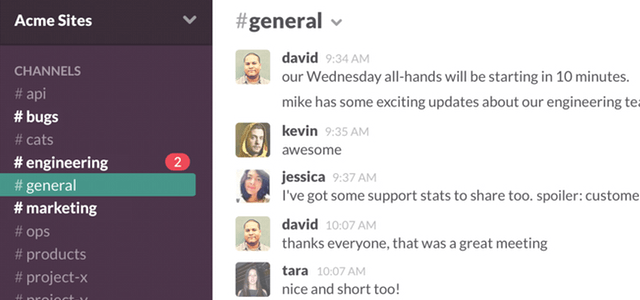 Communication tools such as Slack run in an app or from a browser. You can set up groups for your team for real-time communication on any device.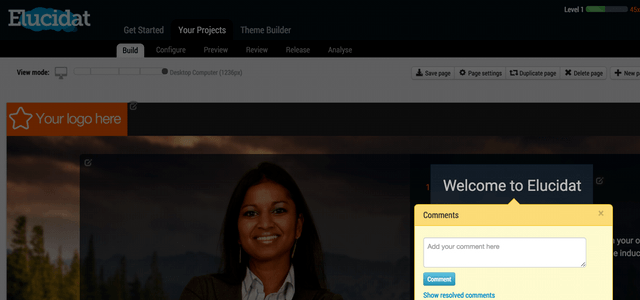 Cloud-based eLearning tools such as Elucidat allow multiple authors to work on one project simultaneously, cutting the time needed to set up freelancers and agencies, as well as the time needed to package, distribute and update project files. Every member of the team has access 24/7 to the most recent project and there is no confusion caused by duplications and/or earlier drafts. Plus, you can spend less time managing the team.
2. Look for features that help you speed up development.
Cloud-based eLearning tools can help support a full end-to-end process for developing eLearning content – from prototyping, through production and on to release and implementation. You can work straight out of your prototype – no need to switch tools and technology.
Here are some features to look for when selecting an effective eLearning tool:
Instant publishing.
Select a development tool from which content can be published immediately and uploaded to an LMS in seconds. This can help cut the waiting time for getting a project built or published.
Only use one tool.
Make sure your whole team is working within one tool, so you can reduce time spent on version control issues and managing releases.
Re-use projects.
Some tools let you design once and use many times. Reusing and gifting projects within teams is a great time saver. The concept of master courses – efficiently managed from a central template – reduces time wasted maintaining individual variations. This can speed up eLearning content development time, as you're not reinventing the wheel, and you can also ensure consistency across your team's projects, which means reduced time needed when applying these retrospectively.
Prebuilt themes.
Tools that offer prebuilt templates and themes allow your designers and developers to create themes and interactions that can be used over and over again .
Elucidat offers four prebuilt themes to help you get started quickly:
Multi-device compatible.
Tools that let your team simultaneously develop eLearning content for desktop and mobile devices can effectively cut time in half, allowing you to create one version of your content for all devices. This eliminates the need to create, publish or maintain multiple versions. For inspiration, take a look at this multi-device eLearning example by Channel 4. The added bonus of a tool that allows you to create responsive eLearning is that you'll have happier learners receiving high-quality eLearning from any device – no COMPROMISE.
Easy maintenance.
Don't underestimate the time (and cost) that maintenance can add to your project. Consider tools that allow you or your client to maintain content – making changes, updates and publishing – quickly and reliably. Some tools, like Elucidat, organize your projects so that all the courses under a course master will update with the pushed changes – EVEN the ones on an LMS. No need to redeploy!
3. Embrace collaboration.
Inbuilt reviewing and commenting.
Consider adopting eLearning development tools that have inbuilt reviewing and commenting capabilities. This will empower your non-technical SMEs and scriptwriters to edit courses with no training. Such tools can help reduce the workload by letting you dispense with other solutions such as Word scripts or Excel spreadsheets to capture modifications or bugs.
Inbuilt file management.
A system that has an inbuilt method for handling files is a bonus. Once selected and uploaded, you can store assets such as images and sound files that are then available for use in all your projects. This helps reduce the time spent trying to locate these assets over and over again. The added benefit of having the assets in the cloud also means that agencies and freelancers you work with can use them without needing to access your internal networks.
Conclusion: Speed up development time by using the right tools.
Not all eLearning tools are the same. Give some thought as to what your specific requirements are and what tools are best for speeding up your eLearning content development. Desktop tools are great for small or one-person development teams, but can create challenges for high-volume authoring teams. Instead, use a cloud-based eLearning tool. These tools are better designed to solve the specific challenges of high-volume eLearning teams. They make the process of authoring, publishing and maintaining eLearning easy and fast.