5 Tips For Increased Staff Training And Development Engagement
Online learning has empowered employees to study at their own pace, from wherever they are, and at any time they might want to. For many learners, though, finding some time to commit to studying remains challenging. So much so, in fact, that a 2018 LinkedIn report declared "getting employees to make time for learning" [1] as the #1 challenge for staff training and development.
Is employee time management a big challenge for your corporate training program as well? If yes, get ready to tackle it, using our handy list of...
5 Ways To Get Your Staff Make Time For Training
1. Give Your Employees The Time They Need To Study
Expecting employees to work hard throughout the week on their tasks, and then go home and study on their own time, might be asking too much of them. The ability to study outside the office that comes with online learning is meant to empower those employees that wish to take advantage of it—not to burden everybody. Employers should respect their employees' work-life balance. And a great wait to prove this is to make time for their employees to study within the workday.
That's not as difficult as it sounds. Merely shortening the typical corporate hour-long meetings (whose utility and focus diminishes towards the end anyway), can easily save employees 10 to 30 minutes per day. This time can be devoted to staff training and development instead.
Alternatively, you could build your courses in a "bite-sized" microlearning format, and encourage employees to visit those, instead of Facebook, whenever they have some downtime. If you work in any seasonal industry, you can take advantage of periods when business is low to give your employees some time off of work—on condition that they spend a good part of that time studying.
2. Embrace Learning In Your Work Culture
Employees often neglect their training because they see it as something unrelated to their work duties. To combat that, you should strive to build a learning culture at your company by making training a necessary part of your regular business workflows. You could, for example, host Instructor-Led Training sessions several times a month to discuss upcoming training, and encourage employees to share their progress and help one another.
Another way to foster a learning culture in the workplace is by appealing to your employees' competitive spirit. By leveraging your LMS's gamification capabilities, for example, you can have your employees hooked into an office-wide competition for learning credits and achievement badges. Gamification techniques can be surprisingly useful and motivational for people of all ages. Holding guest lectures at your offices is another great way to introduce staff training and development activities in your company's routine (and it's a practice that has been pioneered by companies, like Google).
In general, a work culture that encourages lifelong training for employees will generate more positive eLearning outcomes, compared to one in which staff sees training as a necessary evil.
3. Make eLearning Less Impersonal (And More Personalized)
Online learning can often feel a little impersonal. Its emphasis on individual, self-paced study might be empowering for some learners and demotivating for others. Fortunately, eLearning doesn't have to be a solitary endeavor. A capable LMS will allow you to combine teleconferencing, forum discussions, instructor feedback, and in-person training sessions right alongside your regular training units. This mix will give your learners the opportunity to collaborate with one another, and to get help and encouragement from their instructors. Such things can play a significant role in motivating learners into spending more time studying.
In the same vein, you should also seek to personalize your training content so that it better suits the different kinds of learners working at your company. By embracing training personalization and offering multiple learning paths for employees of different backgrounds, skills, and learning abilities, you can build a training environment that will further motivate your employees to study.
To achieve this, take advantage of the Tests, Surveys, and Skills-discovery features of your LMS to get a better understanding of your learners strengths, and to create different versions of your content that better suit their skill levels and learning preferences.
4. Recognize And Reward Your Employees' Training Efforts
Learners study harder and get better training results when they are motivated. Motivation can take several forms, and we have already examined a couple in our other suggestions (e.g., encouragement from an instructor). But how about something more substantive? Like some extra time off of work for your best learner, some additional office perks, a monetary bonus, or promotion opportunities tied to your employees' learning progress?
The key is to get your employees to view learning new skills as something that is appreciated and rewarded in your company—as opposed to an excuse for their managers to ask them to do more stuff.
5. Use A Platform That Empowers Your Learners
If you want to encourage your learners to spend more time studying, you should invest in an easy-to-use and intuitive staff training and development platform.
Specific LMS features can help empower your learners and increase their engagement levels:
In-person training will make your training sessions feel personal and allow your learners to connect with one another and with their instructors,
Gamification will help make eLearning more fun and engaging, by having your learners' compete in advancing through their curriculum,
Tests and Quizzes will help you identify your learners' skills (or lack thereof) so that you can assign them the appropriate study material,
Surveys will give you valuable learner feedback, which you can use to improve your training program,
A native mobile application will give your learners the freedom to study from anywhere, at their own chosen pace.
If you're looking for a full-featured employee training software that will allow you to follow the advice in this article easily, we suggest that you give TalentLMS a try.
On top of having all the necessary features, it requires no installation and comes with a free-for-life account, so that you can try it out and start building your corporate training program without breaking the bank.
References: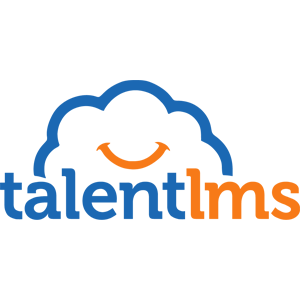 TalentLMS
Easy to learn, easy to use, and easy to like, TalentLMS is designed to get a "yes" from everyone, including C-level execs, budget heads, and busy employees. Now, instead of checking out, your whole organization leans into training.