How To Create A Future-Ready Remote And Front-Line Workforce
Your company's successful digital transformation relies on investing in skilling, embracing digital learning technologies, and engaging learners to enhance their skills and development. Creating a future-ready organization can be achieved using the 7-step plan.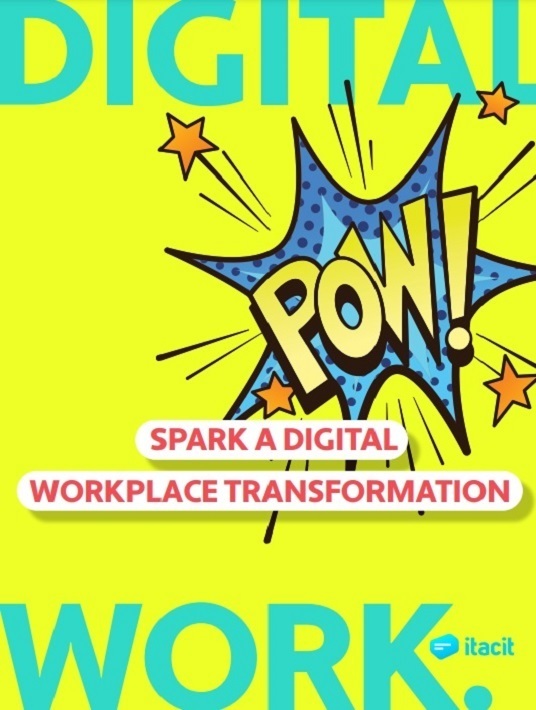 eBook Release
Spark A Digital Workplace Transformation
Prepare your employees for the jobs of tomorrow by launching a digital transformation in your organization!
1. Perform A Needs Assessment And Identify The Challenges Your Front-Line Employees Face In Your Organization
Needs Assessment From An Organizational Standpoint
Start by asking the very broad, but essential question: what does your organization need?
The best way to start to answer that question is by performing a detailed needs assessment across every component of your company. Highlight the areas that need the most attention and prioritize items on which to focus and assign resources.
Identify The Major Challenges That Front-Line Staff Face
Once the needs of the organization are understood, it's time to examine the major challenges faced by essential workers and front-line staff. Do front-line workers have access to the right technology to keep them engaged in learning? Are there resources available for them to quickly consult? Are the right people available for any potential questions?
Walking a shift in the shoes of front-line staff can help L&D managers truly understand day-to-day challenges and gain insight into how to make life better at work for all employees.
2. Find Potential Knowledge Gaps And Skill, Reskill, And Upskill Employees To Bridge Them
Identifying the knowledge gaps within your organization is imperative to ensure the current employees are contributing and feeling engaged. It's also essential for the future sustainability of the company. Future-ready organizations skill their employees to face not only the jobs of today, but also the challenges of tomorrow.
Performing a skills assessment gives managers and L&D teams the right information from which to base their skilling and development plans by using:
Qualitative assessments of staff through surveys, discussions with team leaders, and review meetings with individual staff members
Quantitative analysis through testing and evaluating each employee's relevant skills, interests, and motivations
Personalized training paths and/or resource recommendations for specific employee profiles, interests, and ambitions
3. Make An Implementation Timeline
Set Training Goals, Timing, And Deadlines
Whether onboarding new hires, or reskilling and upskilling current employees, a detailed and realistic training plan is necessary to ensure success. Be transparent with employees, and work with them to decide on the right path that meets their development needs, as well as the vision of the company.
Harnessing the power of an end-to-end Learning Experience Platform will enable L&D managers and team leaders to easily assign training materials, set timelines, and track progress. Routine review meetings with individuals or teams help keep everyone up to speed and give managers an overview of their staff's progress and development.
4. Map The Employee Journey
The employee journey starts from pre-boarding and continues all the way until their last day. Mapping this journey helps team leaders and L&D managers understand the unique personas of each employee.
Working with new hires and existing staff to understand their career ambitions helps organizations to design tailor-made development plans. Not only is this good for the company to address skill gaps, it gives the employee autonomy and responsibility over their development path.
Along the employee journey, technology should be leveraged to make the onboarding process as smooth as possible. From initial paperwork to training, to team building and communication, digital employee software solutions make every step of the journey functional, practical, and efficient.
5. Design Relevant Training Activities That Meet The Needs Of Your Staff
Every member of an organization has a preferred development plan. Maybe they need help finding that exact path or maybe their ambitions are crystal clear. Whatever the case, L&D managers can work with employees to design training activities that are relevant to their progression and growth.
Finding current and potential future skills gaps can best prepare an organization to be ready for the jobs of the future. Managers can have open dialogue with employees and work with training professionals and subject matter experts to design high-impact training materials that benefits both the organization and the individual.
6. Use Technology For Continuous Training To Increase Employee Motivation
The learner experience is crucial for a successful training initiative.
Continuous training will keep employees engaged and motivated to continue their development path within an organization—and beyond. Preparing staff for the jobs of tomorrow is an important responsibility for L&D teams. But keeping staff involved and engaged in their training can be difficult.
To keep employees motivated at work, and excited to keep learning, it's important to add a fun factor to inspire them to achieve their full potential. Along with keeping training exciting, practical, and rewarding, it should be convenient and accessible from anywhere on a smartphone, tablet, or laptop.
7. Future-Proof A Positive Remote And Front-Line Workforce Community
Embracing technology enables organizations to holistically integrate continuous learning throughout the day-to-day workflow of all members of staff. Employee apps and comprehensive digital enterprise software offer solutions to bolster skilling at every step of the employee journey. Within a framework of just-in-time learning, resources can be triggered during or at the completion of tasks that guide employees and prepare them for the next stage in their development. Constantly learning, exploring, and growing for the jobs of tomorrow.
A positive remote and front-line workforce community can be built within a practical, comprehensive digital environment. The right software solution connects employees together, delivers high-quality and relevant training, and becomes an integral component in the digital transformation.
Getting employees engaged and comfortable in their digital workplace is the foundation. From there, community can be established and nurtured through developing rituals, having routine and transparent career discussions, and making life at work fun and rewarding.
Future-ready organizations use intelligent software solutions. Team leaders and L&D managers have an arsenal of digital tools at their disposal. Finding the right software solution that meets the needs of your organization is essential. Not only does the system need to work seamlessly, employees deserve a platform that's functional, easy to use, and adds value to their work.
The rise of technology in the workforce, and the continued development of artificial intelligence and automation, are changing the face of the labor force - especially front-line roles. Tasks that were once only possible by humans have been replaced by machines. In order to safeguard and future-proof organizations and their employees, continuous and relevant skilling needs to be at the front and center.
Ready To Spark Your Digital Workforce Transformation?
Are you ready to embrace the digital workplace? Yes, it's virtual, but that doesn't make it any less meaningful. Digital workplaces can enhance life at work for your staff. By integrating learning and development at every step of the workflow, employees are continuously being skilled for the jobs of tomorrow.
Organizations that embrace digitalization are choosing to be future-proof. One step at a time, your organization can spark its digital transformation without blowing everything up. The best time to start is right now.
Contrary to popular belief, digital workplace transformations aren't just for large organizations with global teams. Even SMBs can reap the rewards to cut training costs and improve overall workflow. Download the eBook Spark A Digital Workplace Transformation to launch your future-ready digital transformation. You can also join the webinar to explore the golden rules to train and engage employees.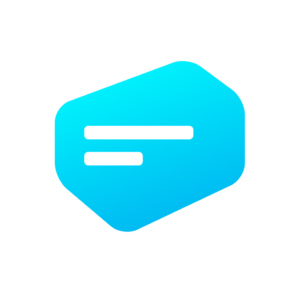 iTacit
iTacit is a front-line employee platform that puts everything 'work' in one mobile-first, easily accessible place.