TalentLMS' Native Integrations
The ability to integrate disparate systems, coming from different vendors and made with different technologies, is what makes most of the wonders of the internet and modern computing possible. That said, not all integrations are made alike. Some are robust, flexible, and low maintenance, chugging along just fine after you've set them up, others are more like crazy Rube Goldberg contraptions, held together with duct tape and pure luck. TalentLMS' native integrations are of the former kind -- created by the same team that builds the platform, they've been developed and have grown alongside it, fully supported, and fine-tuned to the needs of TalentLMS users. In other words, they're native integrations.
In our last article, we presented a few of TalentLMS' native integrations. In this one, we'll have a look at some of the rest, especially those related to teleconference support...
It's Conference Time!
Support for teleconferences and webinars is part of TalentLMS blended-learning (a.k.a. Instructor-Led Training / ILT) toolkit.
While most of eLearning happens asynchronously, that is, at the learner's chosen time, teleconferences and webinars happen in "real time", and thus require one (in cases of one-to-one learner/instructor sessions) or more (in case of group sessions) learners to coordinate and log in to TalentLMS at some pre-announced date and time.
TalentLMS treats those sessions in the same way as classroom-based training, allowing courses to be marked as containing multiple ILT based sessions that can be either offline (in-person) or online (teleconferences and webinars).
The latter ILT sessions are supported in TalentLMS via its preferred teleconference support for BigBlueButton, as well as through native integrations with 3 third party services: GoToMeeting, GoToWebinar, GoToTraining.
BigBlueButton Native Integration
BigBlueButton (BBB) is an Open Source web conferencing system developed with eLearning in mind. The platform supports audio and video sharing, presentations, virtual whiteboard with pointing, zooming and drawing options, public and private chat, desktop sharing, integrated VoIP, and the presentation of PDF, Word, and PowerPoint documents.
To hook up TalentLMS and BigBlueButton (assuming you have a working BBB installation), you'll need to visit TalentLMS' Account & Settings -> Basic Settings page, select BigBlueButton as your conference tool of choice, and enter the base URL of your BBB installation, its security salt (a cryptographic code you can get it from the BBB's administration page), and the desired maximum session capacity (which you can leave as 0 to allow for unlimited --server permitting-- participants).

For actually creating conference sessions that leverage BBB from within your learning portal, check this handy guide -- which also applies more or less as is to any of the available TalentLMS conference options.
GoToMeeting Native Integration
GoToMeeting and its siblings, GoToWebinar and GoToTraining, are web conferencing services powered by Citrix Online. Among other things, they offer desktop and application sharing, video chat, and even the ability to record a conference session (although we should note that this isn't automatically saved and uploaded to your TalentLMS content after the recording).
GoToMeeting, the first of the bunch, is focused on, you've guessed it, online meetings. It offers a simple interface for discussions, presentations, group collaboration, etc.
If your user's bandwidth permits it, it allows for up to six HD video feeds per session (and many, many at a lower resolution), desktop/application sharing, drawing tools, VoIP, persistent virtual "meeting rooms", one-click recording, and remote keyboard and mouse control (that can be passed around to any attendee).
All in all, it's a complete solution for one-to-one or one-to-many instruction or group work.
GoToWebinar Native Integration
As the name implies quite explicitly, GoToWebinar is a webinar tool.
The concept here is not that different to the online learning that TalentLMS does so well by itself, with the exception that this is focused on prescheduled, real-time learning sessions.
Apart from the usual content management tools, GoToWebinar has support for polls, surveys, and interactive presentations, and offers built-in reports and analytics. Instructors can use text, voice, and even Office documents (such as PowerPoint) to deliver their lessons and interact with learners.
GoToTraining Native Integration
While the other two GoTo offerings specialize in some particular niche (group meetings, webinars) each, GoToTraining is meant for live training sessions.
It does a decent job at it too, with support for in-session collaboration, handouts (of course material), breakout sessions (allowing a larger training session to spin-off into smaller groups), shared videos, and collaborating document editing. Instructors can also record a training session, to share later or study learner's behavior.
Setting Up GoTo tools
Aside from selecting one of the GoTo- tools as your conference option in TalentLMS' Account & Settings -> Basic Settings" page, most of the setup for using them happens in the administration pages for your GoToMeeting, GoToWebinar or GoToTraining account (again, assuming that you already have one).
There's, also, a comprehensive guide showing just how and what to configure to get the native integration running.
Conclusion
This week we had a look at TalentLMS' conference-related native integrations, but we're far from exhausting the platform's integration capabilities. This LMS just likes to mingle!
Stay tuned for next week, for the 3rd part of this series, where we'll have a look at some of the remaining integration options for TalentLMS.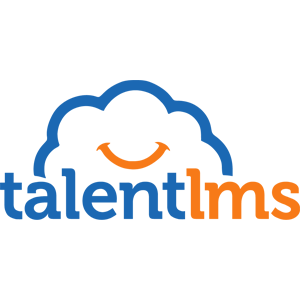 TalentLMS
Easy to learn, easy to use, and easy to like, TalentLMS is designed to get a "yes" from everyone, including C-level execs, budget heads, and busy employees. Now, instead of checking out, your whole organization leans into training.