An Unstoppable Digital Transformation
According to Gartner, global IT spend will hit $4.4 trillion in 2022. [1] Despite geopolitical uncertainty and residual pressures from the pandemic, business and IT leaders are actually looking to invest more in digital technology in order to ensure greater flexibility and future-proofing of their organisations.
In fact, "investment in direct digital transformation projects is projected to grow at a compounded annual rate of 16.5 per cent from 2022 to 2024," according to the International Data Corporation. [2]
When it comes to digital transformation programmes, leadership teams are often sold on the ideas of faster processes, cost savings, and slicker sales enablement. For L&D, the COVID-19 pandemic accelerated the trend towards digital learning, as the face-to-face classroom environment became impractical.
Why Compliance Is More Than A Tick-Box Exercise
What tends to get neglected within digital transformation is the area of compliance. Legal and regulatory compliance is often seen as a tick-box exercise—"make sure passwords are secure for that new software," "make sure the new guy gets his health and safety walkthrough before he starts," etc.
However, digital transformation can deliver as much in the way of improvements and efficiencies for compliance teams as for any other department, while embedding compliance considerations can streamline every department's processes by automating many recurring tasks related to training.
If you are involved in a digital learning transformation project, here we look at some of the key compliance considerations and potential benefits.
Automated Alerts To New Laws And Regulations
A key role of compliance teams is to keep track of the latest applicable laws and industry regulations, then liaise with L&D and/or relevant departments in order to roll out training accordingly.
When a robust, well-integrated learning platform is in place and you have an easy-to-use eLearning authoring tool, the compliance department may be able to update or add relevant information to the platform themselves so that push notifications will get sent to the appropriate employees automatically and, if necessary, instantly.
Alternatively, Learning and Development teams can integrate the new information into the next round of training made accessible in the right place, at the right time.
Hassle-Free Audits
You may be quick and diligent when it comes to the delivery of compliance training, but when it comes to an audit from external bodies, this needs to be proven.
Digital learning transformation reduces or completely removes the need for certification paperwork so that demonstrating the appropriate level of training and accreditation becomes much quicker and easier. Gone are the days of lost certificates—hiding in the wrong file.
A good Learning Management System (LMS), such as the imc Learning Suite, makes all training and certification information easily navigable and searchable.
Personalised Learning And Refresher Training
Often, compliance training is required when an employee joins a company or starts a new role. This means that revised or refresher training is required on a very individualised schedule.
Digital learning solutions enable these requirements to be managed for each employee as they progress through an organisation or take on new sideways responsibilities.
Powerful Data
Compliance teams are often under pressure to do their jobs while staying out of the way as much as possible in order to allow employees to get on with their day-to-day responsibilities, such as customer service, operational work, or revenue generation.
A digital learning platform gives L&D and compliance teams access to useful data so that trends can be seen where an individual might need additional support for certain aspects of training, or where a certain course is causing strange delays or roadblocks.
Such data can enable personalised learner interventions rather than bombarding a whole department with additional training that only a few people need to stay compliant. It also allows compliance or L&D teams to improve training content that causes bottlenecks for a whole cohort of learners.
Risk Mitigation
The whole point of the compliance function is to allow an organisation to run fluently while staying on the right side of the law or industry regulator.
Through access to data generated by digital learning systems, a compliance manager is empowered to better manage risk across the company. An effective digital transformation programme integrates every department and a great deal of their training.
Without acting like a "Big Brother" presence in the company, the compliance team can look into the development of processes and related training, offering guidance and risk mitigation processes along the way.
In Summary
The five principles above offer a guide to how compliance teams and their collaboration with L&D can make digital learning transformation a fundamental part of a progressive, digitally-savvy organisation.
For those companies on a broad digital transformation programme, Learning and Compliance can help every department to run ever more smoothly and efficiently while managing the risks that come with any change much more effectively.
References:
[1] Gartner Forecasts Worldwide IT Spending to Reach $4.4 Trillion in 2022
[2] Global IT spending to hit $4.4tn in 2022 as companies accelerate digital transformation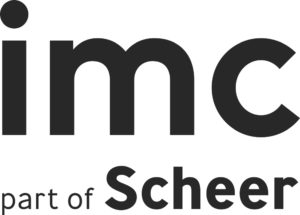 imc Learning Suite
imc Learning Suite is the sweet spot between a Learning Management System (LMS) and a Learning Experience Platform (LXP), and it is known for being one of the most comprehensive and yet easy-to-use learning platforms in the world.
Originally published at www.im-c.com.