How To Build Your eLearning Client Base
If you're interested in starting a career in eLearning, then developing a solid eLearning client base is critical. You will find it easier to keep up with deadlines and eLearning projects if you aren't constantly worrying about your future prospects. Will the work keep flowing? Should you start looking for the next eLearning contract before this one ends to ensure your success? It's crucial to have a client acquisition and retention strategy to make sure you have a steady stream of work, as well as a loyal base of long-term clients. Here are 5 helpful tips to build your eLearning client base.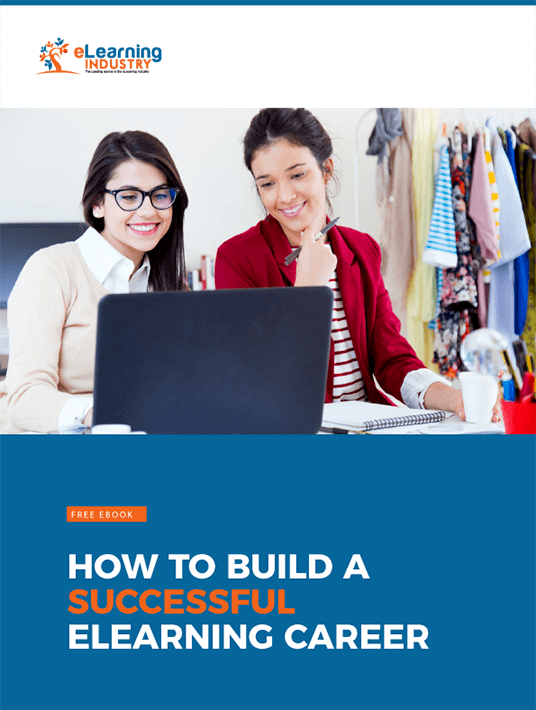 eBook Release
Get a Free PDF Download on How To Build A Successful eLearning Career!
It's time to find all the answers you seek about how to build a successful eLearning career.
1. Be Dedicated
Early in your eLearning career, you are going to need to put a lot of effort into seeking out and maintaining your eLearning client base. Project scopes change, lower offers come in, and priorities shift. You need to give clients a reason to keep working with you. This means giving them the best possible customer experience, and keeping on top of the work. Now, that might seem like an obvious suggestion. But you might be surprised by how many clients have to chase down eLearning freelancers to get the work done well, or done at all. Your reputation in the early part of your eLearning career will set the tone for your future work. Happy clients mean more work and longer contracts. Give them a reason to keep coming back for more and consistently choosing to work with you, even if other bids may be lower.
2. Get Referrals
Clients talk to each other, and this is an amazing source of work if you leverage it correctly. Clients who are really thrilled with your performance will spread the word. Or simply ask if they know of any other areas of their company that may benefit from your eLearning skills. If they say yes, request a simple online introduction. If they say no, then let them know you are always looking for new and exciting eLearning projects to get involved in. That way they'll keep you in mind for future contracts. Don't seem desperate, as the client might begin to wonder why your workload is lacking. A simple referral can go a long way. In fact, that's how a lot of eLearning freelancers end up with long-term contracts, which saves them from having to constantly seek out more work.
3. Be Able To Present Proof Of Success
This is one of the biggest keys to getting great clients to work with you but it's something that so many eLearning professionals in every field tend to overlook. Make a digital eLearning portfolio and put the link on all of your marketing materials. That includes your business cards and your email signature. This digital eLearning portfolio is going to be your main gateway to new clients, so make sure it looks impressive and professional. You want to make the case that you're an expert in your field and the best person to work with. This must all be accomplished without speaking directly to the potential client. Your eLearning portfolio speaks for itself.
Add samples of your best work, mention your key skill sets, and include positive customer testimonials or recommendations. You should also add a contact form or work email address, as this gives potential new clients the opportunity to get in touch with you. You can also add a "share" button on the site. Make it as easy as possible for people to send it to their bosses or coworkers.
4. Be A Proactive Networker
Never engage in networking for the sole purpose of generating contacts. If you pass out business cards and then wait for emails, you're going to be waiting for a long time. Instead, be a responsible networking participant. When you talk to someone who has potential work, get their card and assure them you will follow up. Once you have parted ways, jot down some notes about what they said they needed on the card. Be sure to include their contact details and any other info you need to remember. Then within the next few days reach out to the person, remind them where you met and what you discussed. Include ideas or solutions that you can help with and don't forget to add a link to your eLearning portfolio website.
5. Develop New Skills
Sure, your clients might have loved working with you. But that doesn't mean you should quit while you are ahead. Give your clients a new reason to work with you. One of the best ways to keep your eLearning client base interested is showing your commitment to the field. If you always come to them with the same types of ideas, they will start to question your creativity. Continually improve your own skills and try new ideas to motivate clients to bring you more work in the future. Give your clients consistently high-quality work and fresh concepts. Innovation is essential. They will appreciate the fact that you're always striving to expand your eLearning expertise. In addition, why not sign up for eLearning courses to improve your skills and broaden your knowledge.
There's a lot of competition out there, especially with the growing popularity of eLearning. Thus, it's important to be proactive when searching for clients. You need to provide your potential eLearning client base with everything they need to choose you from the pool of candidates. Following these guidelines will help you to develop a solid eLearning client base and keep those clients coming back for more. Remember, getting clients means developing an excellent reputation and maintaining positive relationships. Put in the effort and success is sure to follow.
Are you looking for your next eLearning contract? Our directory allows you to search for your dream job by function, industry, location, and employment type, so that you can find the eLearning project that suits your talents and abilities.
Would you like to learn more about jump starting your new eLearning career? Download our Free eBook How To Build A Successful eLearning Career to discover valuable tips and techniques for professional success!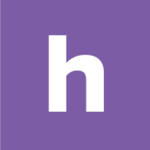 Homebase
Make work easier. Running a small business has never been harder. Homebase helps with free tools to track time and manage your team.