How To Create eLearning Videos On A Tight Timeline
Videos are only for eLearning projects with big budgets and lengthy timelines, right? The truth is that anyone can create eLearning videos, even if you're working with limited resources. It's all a matter of planning, organization, and asset-rich authoring tools. Here are 8 top tips to produce eLearning videos that enhance the benefits of your eLearning course.
1. Storyboards Are A Time-Saver
You may be tempted to skip storyboarding altogether to save time. However, this usually has the opposite effect. An eLearning video storyboard helps you stay on track during the video production process. You're able to map out every aspect of the eLearning video in a visual format. For example, use images or screenshots at placeholders. Invite your eLearning team to a brainstorming meeting to get their input, and determine the sequence of your eLearning video events. Ideally, your storyboard should follow the "arc". Start by introducing the characters, highlight the problem or challenge, and then explore the best solution.
2. Develop An Objective-Centered eLearning Video Script
Your eLearning video script should have some important characteristics. First and foremost, it must align with your objectives and desired outcomes. For example, you need to improve task proficiency. As such, the eLearning video should walk learners through every step of the process and foster relevant skills. Secondly, ensure that it has the right tone and pace. Keep it conversational and relatable, so that learners can connect with the narrator. An eLearning video script can help you save time in the recording room. The presenter is able to read from the script instead of trying to create their own from the Subject Matter Expert notes.
3. Tackle The Audio Recording And Editing Yourself
Speaking of the presenter, you can take on the role of narrator to cut costs and reduce video production time. There are a number of affordable microphones and video editing tools that are ideal for the job. Find a quiet location and read from the script, then remove background noise with the audio editing program. You can even add sound effects and music after the fact. Alternatively, omit the narration altogether and simply use text and background audio to improve learner engagement. In addition, a variety of video authoring tools have built-in asset libraries that feature interactions, graphics, and cut-out characters.
4. Stick To A Microlearning Format
Shorter eLearning videos usually require less production time. Thus, you may want to make your eLearning videos micro. Keep them 5 minutes or less and focus on one topic per video. For example, a 2-minute video helps learner build a specific skill or overcome a common challenge. You then have the opportunity to create a microlearning eLearning video library, which is a great "moment of need" resource.
5. Add Third-Party Supplemental Resource Links
You don't necessarily have to create your own training resources if you're pressed for time. In fact, you can simply integrate external resource links into your eLearning video to make it even more interactive. For example, link to related videos on YouTube that explore related topics or tasks. Better still, repurpose your existing learning materials and turn them into supplemental eLearning activities. A virtual simulation you designed for an eLearning course last year may pair perfectly with this eLearning video. Last, but not least, turn your recorded webinars into eLearning videos. Break the recording into different sections that center on specific topics, then add interactive elements and other forms of media.
6. Incorporate Social Media
Social learning opportunities require minimal effort and time on your part. You start a social media group, invite learners, and then periodically check in to moderate the online discussion. Another option is a blog or online forum. Include the link in your eLearning video and invite learners to join the group discussion. You can even post weekly prompts or questions to spark conversation and ensure that they stay on subject. Social media is also ideal for live video events, such as webinars. Create a hashtag to centralize your event tweets and hold a Q&A on the forum after the fact.
7. Get Your Subject Matter Expert Involved On Day One
Your Subject Matter Expert is a top source of knowledge, experience, and insight. They can tell you what to include, what to leave out, and what learners are looking for. But only if you get them involved in the process from day one. Meet with them before you develop the storyboard or script to get their input. Ask them to create an outline for your eLearning video's key takeaways. In some cases, they may even be able to step into the role of narrator, especially if they are passionate about the topic.
8. Use Online Image And Audio Resources
There is a broad range of royalty free image, audio, and video clip sites. Peruse their offerings and choose the best media for your eLearning video. Opt for attention-grabbing images that make learners' take notice. Or sound effects that add more realism to your eLearning video production. In some instances, you can use the content for free, provided that you include a credit or source link. So, make sure to verify the terms of use to prevent costly copyright violations. Having to edit your video in order to remove certain media would most certainly put you over deadline.
eLearning videos don't have to cost a fortune. In fact, you can use these 8 tips to create high quality video productions in a fraction of the time. The secret is having the right tools and collaborators on your side in order to streamline the process.
Use mysimpleshow to make the perfect video based on your script or your uploaded Power Point, illustrate your story with images that stay in mind, preview and publish; 4 simple steps to enter the amazing world of video-making.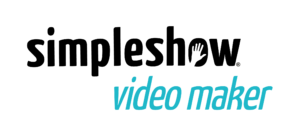 simpleshow video maker
simpleshow video maker is an online tool for creating explainer videos. It's quick, fun, and easy! You can explain any topic in more than 20 languages! A short video with a great story and strong visuals are key to get your message across!