How To Facilitate Professional Growth In Online Training
Online training offers your employees round-the-clock access to valuable online training tools and resources. But do they have the ability to focus on their own strengths and weaknesses? Are they able to fine-tune talents that lead to greater productivity and opportunities for advancement? The key to unlocking your employees' potential is promoting professional growth in your online training program. Here are 8 top tips to give your staff the support and online training resources they need to be their very best.
1. Let Employees Pave Their Own Online Training Path
Employees should be given the opportunity to create a personalized online training program that meets their needs. This may be in the form of a clickable eLearning course map, online training resource catalog, or individualized online training plan. The key is empowering them to take charge of their professional growth and development. This fuels their intrinsic motivation and encourages active participation, as they know that they are accountable for their online training and can pave their own way to professional success.
2. Hone Essential Skills With Interactive Online Training Simulations
Online training simulations are amazing skill-builders that give employees the firsthand experience they require. They are able to focus on their own skill and performance gaps in order to continually tune their talents. Online training simulations should include realistic situations and challenges, as well as images, sounds, and characters employees typically encounter on the job. This fosters immersion and allows them to feel the same emotions they would feel in the workplace. For example, the pressure they must face when dealing with a dissatisfied customer or confrontational co-worker, or the stress of having to troubleshoot a tech issue within the allotted time.
3. Use Branching Scenarios To Build Real-World Experience
Branching scenarios are another great way to facilitate real-world experience and professional growth. Employees must make decisions in order to achieve the desired results. Venturing down the wrong path leads them to unfavorable consequences and mistake-driven learning opportunities. Thus, they are able to identify areas for improvement and test their decision-making skills. Once again, the goal is to keep it as realistic as possible so that employees get the whole online training experience complete with real-world emotions, obstacles, and pressures.
4. Identify Trouble Spots With Self-Assessments
Self-assessments allow employees to track their own progress and performance. Therefore, they are able to identify problem areas that require their attention, such as compliance topics they are still a bit shaky on or skills they should cultivate in order to improve workplace productivity. Even an online training simulation or branching scenario can serve as a valuable self-evaluation tool, as employees can assess their performance after the fact to pinpoint their strengths and weaknesses. Multiple-choice exams are the ideal approach for quantitative knowledge, such as how well the employee knows compliance protocols or company policy.
5. Include "Reflection Breaks" To Facilitate Meaning
Give employees a chance to unwind and reflect after each online training activity or module. These brief "reflection breaks" offer them a respite from online training so that they can fully absorb the information. They also have the ability to think back on their behaviors, decisions, and actions in order to spot potential gaps, or challenge assumptions and beliefs that hinder their progress. For example, they reflect on the task-based simulation they just completed and realize that they are missing a vital skill. Thus, they can use microlearning online training resources to develop this particular talent and improve proficiency.
6. Encourage Employees To Set Their Own Goals And Outcomes
This tip falls into the category of employee empowerment, which is a common theme in facilitating professional growth. Employees are more likely to engage with the online training course when the learning goals and outcomes are personal and practical. For example, achieving the ultimate learning goal allows them to improve their monthly sales numbers or score high on their customer satisfaction surveys. Invite employees to use their self-assessment results and scenario/simulation evaluations to create short and long-term goals. They should break more involved tasks into milestones to keep their motivation going. You also need to clarify the organizational goals and objectives before employees begin the online training course.
7. Enact Online Training Contracts
Online training contracts outline every step of an individualized online training program. From the goals and desired outcomes to the online training resources available. They may even include completion deadlines to hold employees accountable. Every member of your staff is able to choose online training activities that align with their needs, job position, and performance issues. However, they must achieve the learning objectives within the allotted time. Many organizations pair online training contracts with mentorship programs so that employees have a built-in support system. For example, they can meet with their online training mentor every month to catch up and re-evaluate their goals, or make minor adjustments to the online training contract based on new job responsibilities.
8. Start Topic-Centered Social Media Groups
Professional growth starts with the individual. Each employee must seek out the appropriate online training resources and focus on their own areas for improvement. However, it's not a one-man or woman show. It takes an effective support system to help employees reach their goals and challenge limiting beliefs. One of the best ways to integrate this support system into your online training course is to create a social media group. Employees are able to share feedback, exchange information, and provide valuable tips to their co-workers. They can also post resource links that they've stumbled on throughout their own professional development process. In addition to social media, online discussions, corporate eLearning blogs, and live events provide collaborative learning opportunities.
Focusing on professional growth improves employee satisfaction and reduces turnover. Top performers can upskill and hone their strengths. Employees who are struggling can get the individualized support they need to rise up the ranks. Therefore, your organization has the power to promote from within and avoid onboarding training expenses.
Interpersonal skills play a crucial role in professional growth. Read the article 8 Real World Activities That Build Interpersonal Skills In Online Training to discover 8 real world activities that build interpersonal skills in online training.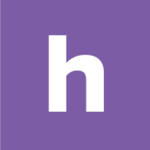 Homebase
Make work easier. Running a small business has never been harder. Homebase helps with free tools to track time and manage your team.