Why Every Organization Should Leverage Personalized Skill-Building Resources
For a business to be future-ready, an adaptable, high-performing workforce with diversified skill sets is of paramount importance. The best way to ensure these cross-functional qualities in your workforce is to craft and deliver personalized skills training programs. The constant demand for flexible corporate Learning and Development further highlights this need for tailored skill-building strategies. Staffers are more eager than ever to enhance their qualifications and acquire in-demand skills. So, how can organizations successfully map out an effective skill-building program by utilizing the right means and methods? Let's review some tips to help you leverage skill-building resources with a personalized touch to train and retain your top talent.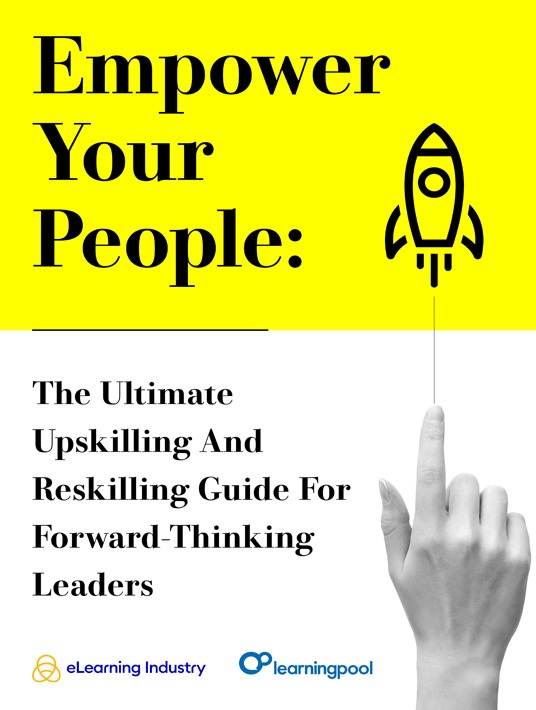 eBook Release
Empower Your People: The Ultimate Upskilling And Reskilling Guide For Forward-Thinking Leaders
Learn how to launch an upskilling and reskilling program to make the most of the talent you already have.
The Need For Targeted Skill-Building Resources
Due to the rise of digitalization in the last few decades, the modern workforce is extremely driven to enhance their qualifications, lest they be made obsolete. As such, from an individual perspective, it's no surprise that employees are looking to secure their employability and marketability during a time of constant change. Upskilling and reskilling are paramount in keeping up with emerging trends and technologies, as well as the latest niche-related advancements. These initiatives help employees receive well-rounded training programs that target areas they want to improve with laser-cut precision. That in itself leads to higher employee satisfaction rates and, thus, longer tenures.
From an organizational perspective, more companies are now deploying large-scale upskilling efforts in order to propagate their staff's skill gaps with the right skill sets. Business leaders should be able to anticipate imminent and longer-term business needs and implement appropriate measures that will ensure business continuity and success. As such, personalized skill-building resources can help organizations diversify their workforce's skillsets while retaining their top talent and future-proofing their business. They're also a great way to cut down on costs in the long run. By employing well-rounded and versatile solutions that focus on providing personalized resources, companies invest in their workforce and their success. This investment is sure to produce teams distinguished for their innovative thinking, solutions-oriented mindset, high emotional intelligence, and most importantly, adaptability.
Tips For Mapping Out Your Skill-Building Resources For A Personalized Upskilling Experience
The praises for personalized upskilling programs with targeted skills-building resources have been sung. It's time to dive deeper into the winning tips that will help you map out your training strategy. To get the most out of your upskilling program, using modes and methods that personalize your training content and resources is the way to go. Hence, before you start delivering your strategy to your workforce, consider the following tips.
1. Skills Ontologies
These ontologies provide a structural approach to understanding, organizing, and classifying skills within an organization. By evaluating and leveraging this data, companies can define the needed qualities of different roles, detect gaps in their employees' skill sets, and make informed, data-driven decisions for their upskilling. Skills ontologies can also be of great help when it comes to the personalization of skills-building resources. They act as a blueprint that illustrates each employee's areas for improvement, which allows for setting clear, manageable goals and delivering targeted, personalized training content. Through this consistent and systematic approach to skills building, companies can create and deliver tailored training solutions that prioritize the needs of the organization and its employees.
2. Subject Matter Experts
Through expert knowledge and industry-specific insights, Subject Matter Experts (SMEs) have a vital role to play in skills-building resource creation. By closely collaborating with the company's staff and L&D department, these experts can be instrumental in crafting content that's aligned with company and employee goals. Another perk of leveraging SMEs is that it helps to build trust and credibility. Your organization is able to quickly respond to changes and updates in regulations, procedures, and policies to ensure employees always have access to the most relevant and up-to-date information. To maximize the outcomes of your upskilling efforts, make sure to consult your SMEs to design training content that provides relevant and personalized skills-building resources to your staff, based on their position, skill gaps, and future objectives.
3. Skills Training Solutions
Companies starting out on large-scale skills transformation journeys know that there will be challenges ahead—that's why they shouldn't carry out this undertaking single-handedly. Instead of becoming overwhelmed with the possibilities of your upskilling program, opting for a versatile skills training solution can help you detect and address skill gaps with greater precision. In addition, skills training solutions accommodate unified and consistent eLearning experiences and can intuitively recognize different learner needs. That's essential if you're aiming to provide personalized skills-building resources to your people. Lastly, skills training solutions can promote more purposeful learning, since these platforms provide easy access to each employee's progress and development, which helps to clearly illustrate met goals and upcoming targets.
4. JIT Support Tools
Enhancing your existing skills or acquiring new ones is never a one-and-done deal. Upskilling and reskilling require practicing regularly in order to refresh your memory and improve. That's where just-in-time (JIT) support tools come in. These easily accessible, on-demand tools provide refreshers in a moment of need. Companies that wish to launch an upskilling initiative should also craft these digestible refreshers to keep their employees up-to-date and well-versed instead of letting their newly acquired skills deteriorate over time. JIT support tools are also easily updated and easily adaptable to your team's current needs, which is an extra boost to keep their skillsets sharp and your skills-building resources more personalized.
5. Certifications
Certifications are usually part of a broader upskilling strategy that aims to cultivate hard, measurable skills. Despite the fact that most skills-building initiatives now prefer to focus on soft, emotional, cognitive, or behavioral skills due to high demand in many industries, your skills development journey should be multifaceted and well-balanced. Certifications can be tangible evidence of your employees' drive to self-betterment, an attestation to their industry expertise, and proof of their motivation and commitment. Moreover, pursuing these certifications helps them focus on their defined path, allowing them to acquire different types of skills and knowledge along the way. By encouraging your staff to work toward validating their skills with certifications, you foster a continuous learning culture and show your support in their upskilling efforts.
Conclusion
It's no wonder that the demand for an upskilled workforce is higher than ever. Markets are continuously becoming more competitive, and businesses are constantly redefining and reformulating their operations and practices. At the same time, the contemporary workforce is vigorously seeking more Learning and Development opportunities. To keep up with these ever-changing times, employing a well-rounded upskilling program with personalized skills-building resources can help you get your team and your company future-ready.
Download Empower Your People: The Ultimate Upskilling And Reskilling Guide For Forward-Thinking Leaders today to attract, retain, and fully engage top talent.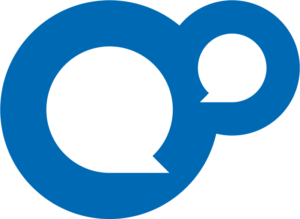 Learning Pool Platform from Learning Pool
Our LXP delivers the best learning outcomes for modern workplaces by using AI to enhance all aspects of the learning experience, driving improved performance.