Best Game-Based Learning Activities
McDonald's is an American fast-food restaurant that everyone is aware of. They have outlets in over 100 countries and over 69 million people visit them. For their new hires, McDonald's uses a customer interaction simulation game. This digital restaurant teaches them how to deal with customers and cater to their orders without actually dealing with them in real life. This helps them reach efficiency faster and they provide excellent service in a restaurant environment.
Microsoft is another company that uses gamification, it does this through one of its apps. This app ensures accurate translations throughout their worldwide platform. Employees can engage in the game and edit any information that's incorrect in their language. To make it interesting, the company deliberately plugs in incorrect translations.
Google also launched a travel expense gamified system. This system reached a compliance rate of 100% in 6 months. They also added incentives to encourage employees to submit their travel expenses in time. Similarly, there are different ways each company can implement game-based learning ideas within their organization.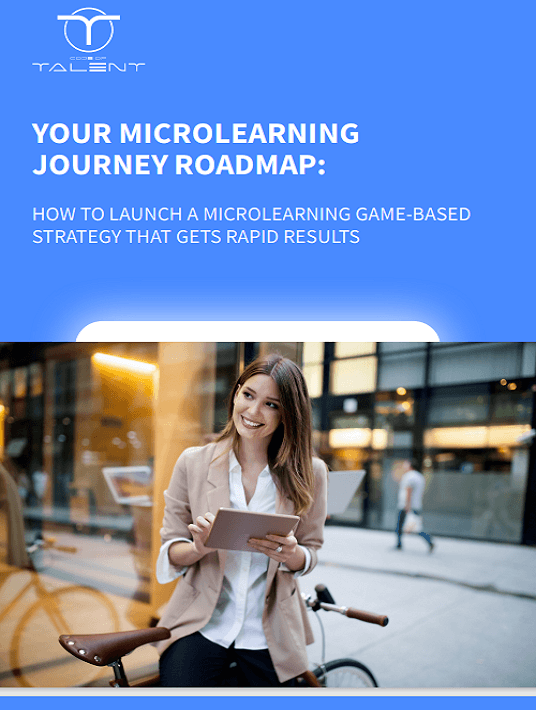 eBook Release
Your Microlearning Journey Roadmap: How To Launch A Microlearning Game-Based Strategy That Gets Rapid Results
Discover how to level up your L&D program with game-based microlearning!
Product Knowledge Games
Similar to the show, 500 Questions, companies could create a game covering their portfolio of products or what would be their correct response in a specific situation. Jeopardy! is another show that organizations can take inspiration from to train employees with their product portfolio and the users would be able to recall it better later.
Employees that have been provided training on information regarding the organization and their job description can be quizzed in a format similar to Who Wants to Be a Millionaire and if they get an answer wrong, they either go down a level or start from scratch. They can be provided lifelines or the chance to ask a question or use 50-50. If all players and their ranking are displayed on a leaderboard, it would create healthy competition between the employees and motivate them to improve their performance.
Skill-Building Games
Companies could also have skill-building games wherein they would have real-world scenarios and different kinds of customer personas and each employee would be passing different levels by catering to the customer's requirements. This would ensure they know how to deal with different situations and different types of customers when they deal with them in real life. Similar to how McDonald's gets its employees ready to deal with new customers.
Practicing this in an online learning system before stepping into the real world would result in happier customers and higher productivity at the end of the day. If the customer is happy, he would keep coming back and if the employee is satisfied at his job, he wouldn't readily switch jobs. One of the many benefits of game-based learning is the moment of need support and feedback available from the organization and learning journey creators regarding the user's performance. This encourages immediate improvement as they move up on the leaderboard or levels of the game. Being able to check each user's individual progress immediately also helps decipher if the training is beneficial or not so innovations can be brought about accordingly to the gamified learning system.
The use of a game show style of training is consistent with the underlying assumptions of active learning that portray users as actively engaged in their learning and their world. This simple tool can help facilitate learning that draws on the higher cognitive skills that are involved with the analysis, synthesis, and evaluation of material. The use of gamified learning methodologies is particularly effective if the intellectual engagement is high and if users are more motivated to learn. If we can facilitate learning in a manner that is fun and engaging with higher retention, then everyone wins.
Conclusion
Microlearning is quick to consume, but it's not always quick to develop. Fortunately, this eBook has best practices and tips to choose the best platform in record time. Download the eBook Your Microlearning Journey Roadmap: How To Launch A Microlearning Game-Based Strategy That Gets Rapid Results for more insider secrets.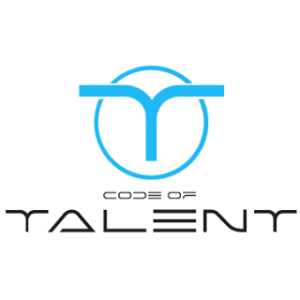 Code of Talent
Code of Talent is an award-winning SaaS platform that helps employees learn and apply fast, in a very dynamic business environment with minimum training time, minimum costs and on the job live impact.