How To Start Creating Impactful Mini Courses
What's the fastest way to create and deliver online courses? This is one question that lingers in the minds of all course creators who are just entering the industry. The answer is mini courses! Creating mini courses is an excellent strategy for course creators who want to create a course but have doubts about what topic to choose, whether it will appeal to the audience, and whether it will give financial returns. In this article, we are going to discuss how to create a mini course; keep reading.
What Is A Mini Course?
A mini course is nothing but a short online course that takes only a few hours to complete. Unlike online courses, they cover a hyper-specific topic and are mostly used as a marketing growth tool. So when should you use a mini course? There are a lot of scenarios when you can or must leverage a mini course to hit your goals. Here are some of the reasons why you must use a mini course.
1. To Narrow Down A Course Topic
Mini courses can be used to understand the demand of a specific topic before investing your time and resources into a larger course. It works this way: if your audience happily buys your mini course, it is a good sign they are ready to buy the full product.
2. To Make More Money
If you are creating your online course from scratch, translating your content into an online course might take time. This means it will take much longer for you to start making money. But with mini courses, you can shrink down the time and get monetized quickly. You just need to resize your content into bite-sized info and present it as mini courses, and you can start making money right away.
3. To Build An Online Audience
A mini course can give creators insights into the demand for a specific topic. With a mini course, you can gauge the demand and build an online audience before publishing your online course.
How To Create Mini Courses
While we all know the benefits of mini courses, not every creator can do it correctly. Some creators build a course as a standalone product that can be sold for hundreds of dollars which is also great. Whatever your goal, keep your course simple and short. Here is how you can create a mini course:
1. Select A Topic For Your Mini Course
As a first step, choose what you want to teach in your mini course. It should be something you have expertise in and that you're passionate about. Consider the needs and interests of your target audience when brainstorming course ideas. If you are starting from square one, choose a specific topic from the online course you are going to create, elaborating your unique expertise of knowledge. If you are an online educator or a trainer, you can take a small slice of your training series and break it down into a mini course which can be done easily. For course creators with a strong email list, you can create mini courses around the best-performing content your audience can benefit from and go from there.
2. Conduct Market Research; Never Skip It
Never skip your market research, as it will reveal a lot of important and relevant information about the demand for your course topic, its impact on your audience, and its profitability. To find the demand of your course topic, perform it the old way by searching on Google and social media. If there are a lot of blogs, and other information coming up for your search, you will get to know the budding interest around your niche. It is better to design your mini course for a specific target audience. Otherwise, building your course for a broad audience makes the end product less appealing.
3. Plan Your Course Structure
Divide your course into manageable sections or modules. Create a logical flow for the content, starting with an introduction and progressing through the main topics. Decide how many lessons or units you want to include based on the scope of your mini course. When planning your structure, have the big picture of the results your students will yield through the course. Focus on projecting yourself as a trusted expert and a problem solver through your course.
4. Create Lesson Content
Develop the content for each lesson or module. Break down the information into bite-sized chunks that are easy for learners to digest. Use a mix of text, images, videos, quizzes, exercises, or any other relevant materials to engage your students and reinforce learning. One tip when creating your mini course would be to use what you have first; for example, if you already have pre-existing content. Leveraging pre-existing content that you have already used will help you build a mini course around a topic that has demand, making them great for longer online courses.
5. Create A Platform To Host Your Course
Decide how you want to deliver your mini course—yes, deciding where your host your course is a game changer. If you are hosting mini courses on any third-party platform, you won't have full ownership over your content and the money you make. Instead, create a professional course-selling website where you can host your main courses and alter your online course. Create an exclusive landing page for your mini course and publish it there.
6. Set A Price (If Applicable)
Determine whether you want to offer your mini course for free or charge a fee. If you plan to charge for the course, research similar courses in the market to determine a fair and competitive price. You can offer your mini course for free as well if monetization is not your priority but building an audience, introducing a niche-specific concept, or anything else is your goal.
7. Market Your Mini Course
Promote your mini course to your target audience through various channels. Leverage your existing network, social media platforms, email marketing, or relevant online communities to generate interest and attract students. Highlight your course's benefits and unique selling points to entice potential learners. Here are some of the different ways to launch a marketing strategy around your mini courses.
Organic social media marketing
Link your mini course sales page in your social media bios.
Try influencer outreach
Reach out to bloggers, influencers, YouTubers, Instagrammers, podcasters, or industry experts who have authority in the subject area related to your course to share your course.
Paid ads
Invest your time, energy, and money in targeted paid ads to increase the reach of your mini course.
Student referrals
Set up your student referrals so that good students can refer their friends and offer discounts on their next online course.
8. Launch And Gather Feedback
Once your mini course is ready, launch it and start enrolling students. Encourage your learners to provide feedback on the content, structure, and overall experience. Use this feedback to improve and refine your course for future iterations. This is one of the important steps of creating courses as this will help you gauge the performance of your mini course, which will impact your long online course.
Conclusion
No matter whether you want to sell mini courses straight off, use them to generate leads, or combine them with other tutoring services, they offer value to your target audience. By doing so, you can successfully build a loyal following and make money at the same time.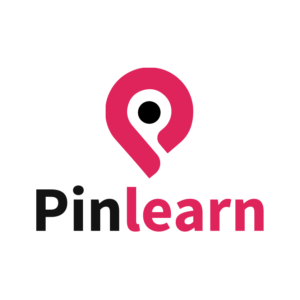 Pinlearn
Pinlearn is an ed–tech company which provides eLearning software that helps tutors to start their own eLearning platform like udemy in minutes with no hassles. It's eLearning software integration and implementation comply with current technologies.