Launching An Online Course This Year
Launching an online course is just like running a full-fledged business, and it involves matching the right parts to the right places. You need a well-thought-out online course launch strategy to make course marketing much easier.
This blog contains all that you need to know about how to launch an online course—steps, strategy, and more. So, let's get started.
Steps To Build And Launch Your First Online Course
Creating and launching your first online course takes a lot of hard work—it is also rewarding and profitable. However, you must adopt an online course strategy to ensure your course does well.
Getting that first dollar in your account after selling your online course, getting feedback from your learners, and knowing that you can turn your knowledge into revenue is incredible.
If you are brainstorming about how to launch an online course, but aren't sure where to start, here are essential steps you need to follow.
Pro tip: There is a lot of valuable information in each step; do not forget to read them fully.
1. Build An Online Course Strategy
Regardless of your course niche, the first step is to build an online course strategy. Even a relatively simple online course takes a lot of effort, time, and hard work. Remember that the time you spend on creating chapters, recording, and editing videos, is the time you can't spend growing your audience or serving your learners.
Before heading to creating course content, assess whether online course creation is the right decision.
Find answers to the following questions:
Who is your target audience?
Do you have a course topic in mind, and do it have a valid audience?
Think about your goals for creating an online course. It can be free time, more money, or new clients.
Do you have weekly dedicated time to build and launch an online course?
2. Choose Your Course Topic
If you are looking for different ways to launch an online course, building a successful and lucrative online course is about finding the right audience and solving the problem. Understand challenges faced by your target audience so that you can find and organize all the essential learning materials.
The course topic you choose must be something you have an interest in, have a lot of experience with, and something your target learners would be willing to pay for.
Answer the following questions to find the right topic for guaranteed success:
Survey Your Audience
Ask open-ended questions about their biggest struggles and start looking for challenges that can be solved with your course. Consider interviewing your audience to take the surveys a step forward.
What Is The Current Knowledge Level And Experience
Decide whether your online course is going to be broad or super narrow.
Think About The Bigger Picture
What advantages will your online course participants have after completing your online course?
3. Plan Your Online Course Content
Now that you have the course topic and pain points of your target audience in front of you, it's time to plan the course outline and the content itself.
The most successful online courses don't jump around general or silly chapters. Instead, great online courses have different modules and course outlines in place.
After deciding on the modules, break down each module into bite-sized learning materials. Each bite-sized piece of content will be the lessons in your course. Together, all lessons will include the entire course topic and concept.
Consider the following when creating the online course content outline:
Every lesson must focus on delivering a result, a specific one.
Keep each lesson short and crisp.
Never add filler content just to pad your online course.
Repurposing your course content is alright.
4. Plan The Course Format
If you have gone through online courses, you would know that not all courses look the same. They come in different sizes and shapes. You can teach a concept through your course using just text, spice it up with video lessons, or by adding recorded audio clips.
You can add a webinar or live workshop to your online course launch checklist. The good thing is that it's not just one format; you can add a few or a combination of them all!
Video lessons are the most interactive type of online course content to better explain the concept and give your online course a "premium" look and feel.
5. Actually Create Your Course Content
The course outline is ready, and you have decided on the right course format. Now it's time to actually start creating your online course.
Choose a few lessons from your outline and write down all important ideas for the specific lesson. Creating the lesson in order is not mandatory—you can do it later. Just start with the lesson you are interested in the most.
Before starting to create the course content,
You don't need to source the fancy gear to start. You just need a good webcam and a few tools to get started.
Focus on adding more value to each of your lessons.
6. Publish Your Online Course
After creating the online course content, you will have to find a way to get your online course to your target audience and get paid. The good news is that there is an online course platform for every audience and course creator. You can also create your online course platforms, like Udemy, using readymade scripts to have more control over the content and the amount of money you make.
7. Launch Your Online Course
The moment you have been waiting for has arrived—it's time to publish your online course.
If you are planning how to launch your online course, there are two different approaches you can consider:
A timed launch: Sales happen only in the given time window.
Evergreen course: Learners can buy the online course at any time.
After publishing your online course, here are some of the ways to promote your online course page:
Share the sales page link in your email newsletter.
Post learner testimonials on social media.
Convert any of your lessons to a free lead magnet.
Repurpose your course lessons as guest posts or blog posts.
Share your online course when appearing on any platform.
Pro-Tip You Need To Launch An Online Course
Prior to launching an online course, you need that one thing to ensure success—an email list of all potential customers.
So here is your PRO Advice: build it before you sell it. It is critical to get 20 percent of the course content and the email list ready before launching. With the right email strategy, course creators can build trust and excitement to increase sales.
It is said that emails convert three times the rate of social media. Now you know the most effective way to spend your valuable time is to build a strong email list.
A thumb rule is to expect about 2% of your email subscribers to become your trustworthy customers. Set basic monetization goals, consider 2% of total subscribers and multiple by the online course price.
Build And Launch Your Online Course Today
We know that creating your first course can feel challenging. But it's easier than you think if you have the right subject experience and passion. You can help your target audience grasp new concepts and skills while also making a side income. Sounds pretty good, right? Use this guide as a foundation to start building and launching your online course.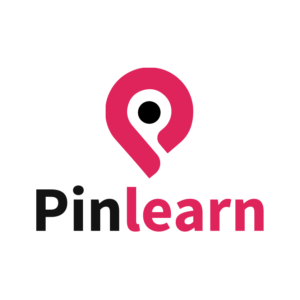 Pinlearn
Pinlearn is an ed–tech company which provides eLearning software that helps tutors to start their own eLearning platform like udemy in minutes with no hassles. It's eLearning software integration and implementation comply with current technologies.