Turning Curation Into Knowledge Sharing: Curation Done Right
Within the 70:20:10 framework, curation is one of the quickest ways to share knowledge. However, most curated content  does not qualify as knowledge sharing. Here is how to turn content curation into knowledge sharing.
What Is Curation?
I'm talking about curation in the context of knowledge sharing and learning. In that context curation is usually defined as something like: 'Someone (an expert) who shares a selection of links.'
For me, however, it only becomes knowledge sharing when a crucial element is added: The context. Driven by the 70:20:10 initiatives in corporate environments, people are increasingly engaging in knowledge sharing. Curation is one way to share an expert's knowledge. But curated content only qualifies as knowledge sharing when curators add their own specific knowledge: The reason for the selection and an explanation of each listed topic.
So my definition of curation [A1] is:
Someone (an expert) compiles a selection of links (online content) and shares them, adding a clear explanation of the selection criteria used to compile the list as well as brief introductions explaining why each link is relevant.
It doesn't matter what technology is used to share the curation (a specific curation tool or Twitter, Facebook, or a blog). The same rule applies to all these platforms. I will go over the process in more detail.
The Collection
As an expert in a particular area you will gather a lot of information. This information is your collection. If you simply share this information with your audience, it will add some value but not a great deal. You are doing more or less the same as a Google search: Sharing links, but not knowledge.
This is off course assuming they will go through your whole collection, but you must consider people's attention span is decreasing rapidly in this day and age, so curation not only serves a knowledge sharing goal, it also allows you to shorten the time people need to spend with a piece of content. If you present them your whole collection, you will lose your audience quickly. But curated content will help you get your audience much more engaged.
The Selection And The Motivation
Instead, don't share all the links you see, but rather turn them into a selection. Sharing this motivation with your audience is the first step in adding value. It gives your readers an indication of whether your collection might be of interest to them.
The Context
Very often you will share a list of links. If it's a simple list covering a single topic, all you need to add is an explanation of why you selected these links. This explanation should help readers decide if they want to click through and read the original content. If your subject is more complex, you need to create separate lists or chapters. The title and introduction of each chapter should contain the reason for that part of the selection. And of course you need to explain the reason for each link.
On my personal blog I wrote:
Context for me is the essence of curation. I want curated content because the curator knows more of a certain topic than I do. I want to learn from him; not only see what sources he uses. In short, when you are selecting you are improving your Google search, when you add the story (your knowledge) it becomes knowledge sharing. And for me, that is the only goal of curation.
Example: '7 Musts For Creating Effective eLearning'
Title And Introduction
I want to share a series of links about creating more effective eLearning. I've called it Seven Musts for Creating Effective eLearning. In the introduction, I explain why I'm sharing this collection and who it's intended for.
I formulated 7 topics with tips which I used as my sections, as follows:
Start developing with the end goal in mind.
Do things in the right order.
Tell a story.
Bite size is the right size.
Beat the forgetting curve.
Use learning paths.
Let them learn from mistakes.
I created a separate explanatory introduction for each section. For example, the section 'Start Developing with the End Goal in Mind' has an introduction about the necessity of goals and objectives, as well as links to a number of online articles and publications each with its own introduction.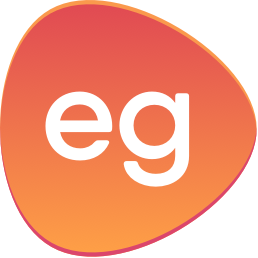 Easygenerator
Easygenerator is an online e-Learning authoring tool for people without an e-Learning background. Create courses and quizzes and host them in our cloud and see learner's results at no extra charge. Uploading to your website or LMS is also possible.