Checklist Before Publishing An eLearning Course
Over the past few years, online teaching and learning have gone mainstream. Several new eLearning platforms are joining the league with popular names like Udemy, Coursera, Khan Academy, Duolingo, Varsity Tutors, and many more. While each of these eLearning platforms presents a unique USP, business structure, learning model, and revenue channel, something always remains constant—it's the tutors, who are responsible for driving these eLearning marketplaces with their subject expertise, courses, videos, and live tuitions. If you search "how to sell online courses," you will see tons of search results that describe different ways to become an online tutor and make money from eLearning marketplaces.
It's Not An Easy Job Though…
Apart from subject expertise, an online tutor is expected to be savvy with several additional technical and non-technical aspects, right from familiarity with the course management software to authoring tools, video tools, documentation, course design best practices, and so on. This list could go on and on. I have compiled a detailed list of some of the most important aspects for you. If you are an online tutor or thinking about becoming one, this quick checklist for eLearning course design and development will make your job a lot easier.
The list below is segmented into different sets according to distinct stages and facets of eLearning course designing and development. Moreover, I will also add a few recommendations of the tools and solutions that can help you complete the checklist properly.
1.  Instructional Design (ID)
At this stage, you lay the foundation of your course. This is where the actual implementation of your teaching strategies formulate into a set of rules and workflows designed specifically for particular subjects and learners. So make sure you strike off the following checklist at this stage:
Have you completed your Training Needs Analysis?
Identified project constraints?
Prepared a project outline?
Analyzed your target audience?
Picked your Instructional Designing methods?
Stated the course objective?
Mapped course objectives in the ID?
Is all relevant information grouped logically?
Given clear and descriptive major headings?
Used a presentation in at least one-third of the course content?
Dedicated two-thirds of the course for application and feedback?
Given a course summary?
Added a glossary to define key concepts and terms?
Tools that you can use for Instructional Design:
Microsoft Office: PPT, Word, Visio
Google Slides, Google Docs
IDEs: iSpring Suite, articulate 360, Adobe Captivate
2.  Course Assessments And Tests
Are all assessments relevant to the course?
Are all assessments challenging, clear, and comprehensive?
Have you used multiple assessment methods like quizzes, true-false, etc.?
Are all modules mapped with relevant assessments?
Have you made mid-assessments required or optional?
Have you added a final assessment at the end of the course?
Have you added instructional rules for passing and failing the assessments?
Have you added a feedback collection channel about your assessment tests?
Checked that assessments do not include tests outside the scope of the course?
Tools that you can use for assessments:
Google forms
Survey Monkey
iSpring Suite
Flexi Quiz
ProPofs
Easy Test Maker
3.  Course Content
Is your course content free of grammatical and spelling errors?
Is your content up to date and consistent with current standards?
Can the content offer target learning objectives?
Are the stats, facts, and data correctly referenced and quoted?
Is your language clear and simple?
Is your content localization friendly?
Tools for course content authoring:
Grammarly: grammar tool
Copyscape: plagiarism check
MS word: general authoring
Oxygen XML: structured authoring
Articulate Storyline: integrated eLearning authoring
4.  Graphics And Text Formatting
Have you minimized the number of different fonts used?
Is the header font clearly distinguishable from body text?
Are the paragraphs too long?
Have you used bulleted points?
Are the text colors clearly visible?
Have you used relevant images?
Have you compressed the images?
Checked if screenshots are free from personal or private data?
Tools for graphics:
MS paint
GIMP Free image editor
Canva
Windows Snipping tool
Awesome Screenshot and Screen Recorder
5.  User Experience Optimization
Are all texts visible clearly against the background?
Have you optimized for mobile and computer browsing?
Have you optimized for different web browsers?
Are captions included in the audio/video lecture?
Is audio in sync with the video?
Are all clickable or tap-abled controls working properly?
Are all web links working?
Are all reference links working?
Is the audio/video quality good?
Have you added a table of contents?
Is the course navigation as per your Instructional Design?
Tools for user experience optimization:
Audacity for audio editing
Any video editor
Any eLearning authoring tool for testing Instructional Design
6.  Technical Optimization
Is the course loading quickly?
Is the course navigation smooth?
Are the added buttons working on all devices?
Identified hardware requirements to run the course?
Identified software requirements to run the course?
Are course pages print optimized?
Have you blocked/allowed screen recording?
Tools for technical optimization:
Course Management Software, LMS
Google PageSpeed Insights
GTmetrix
Google Chrome Developer Tools
To Conclude
It might seem like a long checklist but is actually a quick process once you get used to it. Having your courses optimized on these verticals is essential if you are looking to make a good impact. Be advised that being an online tutor demands a little more than just subject matter expertise. You have to be a savvy marketer, have some fundamental UX optimization skills, and know how to work on integrated authoring tools or standalone tools that can help in authoring. You need not be an expert in the technical aspects, but knowing the best practices is always a good addition.
In fact, if you know how to use an eLearning authoring tool, LMS, or course management software, you can manage 90% of these checklist items without even leaving your course creation screen. If your budget permits, you should get a decent authoring tool, which will manage most of the jobs. Otherwise, I have also recommended many free-to-use standalone tools which will do the job if used in certain combinations.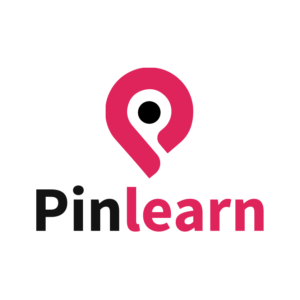 Pinlearn
Pinlearn is an ed–tech company which provides eLearning software that helps tutors to start their own eLearning platform like udemy in minutes with no hassles. It's eLearning software integration and implementation comply with current technologies.