Investing In Education For Your Construction Crew
The concept of continuous learning, which is all about gaining new skills on an ongoing basis, is often associated with white-collar roles. It's no surprise; for decades, office workers have had to keep up with the speedy development of technology, transitioning from desk phones to smartphones and from bulky desktop computers to PCs. However, the construction industry isn't without its developments, and it's only when you invest in proper, ongoing education for your crew members that your company can stay ahead of its competition.
Employee education doesn't have to be formal, complex, or in-person. More than ever, construction managers are using eLearning and virtual seminars to level up their crews. To help you identify the right virtual learning opportunities to invest in, we've compiled a few different applications of online learning that can help your construction crew thrive.
Different Applications Of Virtual Learning For Construction Crews
1. Helping Employees Develop Niche Skills
Some of the most valuable skills in the construction industry today are niche skills that are difficult to find. For example, 3D printing and Virtual Reality are key skills for modern-day modeling, as they allow construction teams to quickly develop detailed visual plans. However, neither skill is considered common among experienced construction workers, who primarily work with traditional tools and little to no software.
Online learning allows you to make sure the best of the best are on your team. Instead of having to hire new employees just to perform these niche tasks, you can enroll each of your crew members into different courses to expand their skillsets. For instance, your foreman—who is already in charge of coordination—could benefit from a predictive analytics course.
No matter what virtual learning tools you use, diversifying your team's skills through online learning is a fast and resourceful way for your company to get up to speed with modern construction processes. Plus, since you're not entirely reliant on one person to provide necessary skills, any turnover won't be as difficult for your construction crew to handle.
2. Developing Specialties In Your Construction Crew
As your crew members begin to develop their first niche skills, you can continue to use online learning to help them develop specialties on your team. Rather than asking your team members to increase the number of skills they have, you can invest in their development of a core group of related skills. This way, each team member can be a go-to expert in a specific category, rather than a jack of all trades (and master of none).
Many online courses allow learners to steadily advance from beginner-level classes to advanced ones, or even receive official degrees and certifications for their education. For example, the American Institute of Constructors offers an Associate Constructor (AC) certification, after which your crew member can pursue the Certified Professional Constructor (CPC) certification to gain more advanced management skills [1]. Enrolling your crew members in courses according to their specialties can create natural career progression, which can benefit them and your company.
3. Preparing Crew Members For Promotions
When you're officially considering a member of your construction crew for a promotion, virtual learning can be a valuable tool. Courses are typically complete with quizzes and exams that can tell you whether or not employees are ready for higher-level roles, or if additional training is needed. In this sense, virtual learning can simplify employee evaluations for your team.
Online learning can also be a great resource for employees who don't have management experience. Management roles require a number of soft skills that entry-level construction crew members typically don't have. Virtual learning is a convenient way to develop those skills at home or in the office while practicing them as soon as they're on the field.
If you're struggling to identify the best candidates for management training in your organization, consider creating an org chart that helps you visualize what your team members do and where your opportunities for uptraining are. Your org chart can also be a great resource for learners, who can easily see who they can reach out to with questions during their education.
4. Enhancing Safety In The Construction Industry
Uptraining can be your opportunity to create a safer environment at work without sending your team members off to time-intensive in-person courses [2]. While your crew members likely already know how to safely use personal protective equipment (PPE) and the power tools they utilize daily, additional training through virtual learning can further prevent costly accidents in your workplace. For example, workers may learn more about how to protect themselves from falls, or how to safely use the new equipment that you're introducing. Virtual learning can even help you train your employees on sanitation practices, which can attract more clients who appreciate a mindful crew.
5. Building More Cohesive Teams
Uptraining can also help your team improve their collaboration and prevent conflicts on the field. When you have new processes to train your employees on, you can quickly get them all on the same page by tasking them with completing a course on your Learning Management System. For instance, a Learning Management System that offers 3D modeling training can help your entire team understand the appropriate steps they need to take to produce a proper construction model.
Virtual learning can also be a great platform for diversity, equity, and inclusion (DEI) training. By helping employees improve their communication and empathy skills on an online platform, you can quickly improve harmony in your team to produce a better work culture.
Help Your Construction Crew Thrive
Uptraining your construction crew through virtual learning is an excellent way to advance their skillsets and develop specializations on your team so you don't have to spend extra on outsourcing, recruitment, or onboarding to get the skills you need. Online learning can even prepare crew members for their desired promotions, so they can thrive along with your company. As a result of uptraining, your construction crew can be more efficient, safe, and loyal to your team, which is good news for everyone involved.
References:
[1] American Institute of Constructors
[2] Investing In L&D Programs For Construction Workers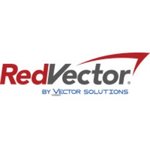 Engineering & Construction LMS
Training Solutions Designed For Your Business