Why You Should Use eLearning To Take On Your Next Big Career Move
Not long ago, people would go to school, find a good job at a stable company, and stay at that job for decades. That era is gone. According to the Bureau of Labor Statistics, as of January 2018, the median employee tenure was four years [1]. Changing careers is now the new norm.
If you're someone who has been exposed to new career ideas in your real-world experience or if you're ready for your side hustle to become your full-time career, jump-start your move with the use of eLearning to gain the skills you'll need to make the switch.
What Is eLearning, And Why Will It Help You?
According to CNBC, 69% of companies planned to offer no more than a 3% raise to their employees in 2019 [2]. Some employees get tired of small increases, so they build their skillsets online to make a move to a more lucrative position. Others simply get burnt out in their field and want to change things up.
Regardless of the reasons, online-based teaching programs allow students to learn at their own pace, offer visual learning opportunities using videos and planned exercises, and deliver informal assessments to measure learner abilities. It's an affordable and accessible way for people of all ages and backgrounds to take their futures into their own hands.
Why Should You Use eLearning?
Learning and professional development are valuable, regardless of whether or not you're switching careers; but, eLearning does offer some benefits that are especially useful for those looking for new positions:
Build your resume
Applying for jobs in a new field can be tough if you don't have relevant work experience, but you can close that gap with proven training and certifications in the industry you're moving to. Plenty of eLearning courses offer recognized credentials that can build up your resume, on top of showing your passion and initiative for self-development.
Develop business skills
If you're hoping to turn a current side hustle into a new career, you'll need basic business skills to help you be successful. Online learning allows you to get basic business, accounting, and marketing classes to grow your business.
Learn complementary abilities
Many jobs require employees to work directly with other departments within the company. Copywriting can touch on SEO and online advertising, and UX professionals work with web developers and coders. Taking online courses on different subjects will allow you to familiarize yourself with another department's work and how they do their jobs effectively.
Explore low-cost personal development
If graphic design is something you've always had an interest in, there's no need to go to your local college and pursue a new degree. You can sign up for eLearning classes, in any number of new creative fields, and stretch some muscles you may not get to use in your current job. And, when you're feeling good about your ability to be creative in your personal time, the benefits will transfer over to your professional life.
Get out of a rut
When you're unhappy in your career and want a change, it can feel overwhelming to find the time and motivation to explore entirely new industries. But, eLearning is customizable and can be done on your timetable, giving you the flexibility to find what excites you. Online courses make learning new things simple and low risk.
How Can You Set Yourself Up For eLearning Success?
Identify What You Want to Learn
Before you embark on purchasing online classes, sit down and make a list of the skills you'd like to learn. Determine your current skill level as well, so you don't sign up for a course that's too basic or too advanced. Once you identify the classes, rank them in order of importance—lots of classes build off of each other, so think through your decisions carefully.
Check Your Technology
Training at your own pace and in your home can be a big advantage, but eLearning only works as well as your computer and internet connection. Make sure your computer is updated, and conduct a speed test to make sure you're set up to download the materials and stream the class. If your internet is slow, video content could be spotty, which won't support quality learning.
Organize Your "Classroom"
Review all the requirements of the class as you prep for your course: Is there any special software you need? Will you need to download or print manuals for review and note-taking? Getting yourself and your space ready to learn will allow you to focus 100% on the material.
Schedule Your Learning
It's important you treat your online class as a real class. Schedule time in your day to learn, do homework, or review before a test. Keep your environment quiet and dedicate your time and effort to learning. No one wants to repeat videos because they were distracted and missed important information.
There are so many ways to learn online, so it's no wonder people change career paths multiple times within their lifetimes. If you're simply browsing for new interests, or you're ready to undertake an important career change, consider these eLearning tips as you embark on your new journey.
References:
[2] Companies are worried about retention, but 69% don't plan to offer more than a 3% raise this year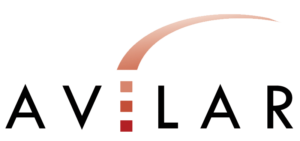 WebMentor LMS
WebMentor LMS™ enables your organization to deliver and track training and tests quickly and easily. It was the first SCORM-compliant LMS on the market and remains a leader within the private, public and government sectors.