Fraud Prevention Works In The eLearning Industry Directory For Content Development Companies
They say that there's no such thing as bad publicity, but I beg to differ. Biased and sponsored reviews can damage your reputation. There's nothing wrong with constructive criticism, however, fake ratings unjustly cast doubt on your brand image. For this reason, the eLearning Industry directory for content development companies has fraud prevention measures in place. Elearning vendors can list with confidence, knowing that every rating and review is authentic and that they're in good company. Before I share the 5 safeguards, I'll explain why fraud prevention is so crucial.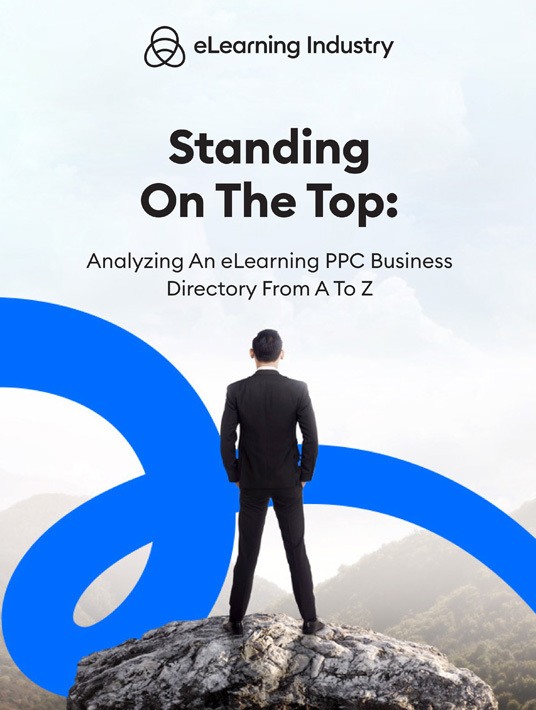 eBook Release
Standing On The Top: Analyzing An eLearning PPC Business Directory From A To Z
Should you list your online training solutions? An eLearning directory of companies outshines other marketing tools because it serves a single purpose, which is to help visitors make the best buying decision.
Why Fraud Prevention Is Essential For eLearning Vendor Directories
Buyers need to know that all those star ratings and reviews mean something. Otherwise, you can't establish solid social proof and they can't qualify vendors. Likewise, fraud prevention measures ensure that only the best of the best make it into the directory. Every eLearning content provider is reputable, which makes it easier for visitors to find the ideal online training solutions for their needs since all the top choices are in one location. Simply put, these precautions allow you to build a name for yourself, or enhance the reputation you've worked so hard to establish.
1. All eLearning Vendors Must Create An Account
Elearning companies who wish to list with eLI need to create an account first. This serves two purposes. Firstly, we can verify the vendor's contact info and ensure that every business is credible. Secondly, it gives you the opportunity to log in to the platform to change your listing or evaluate metrics. Better still, it's free to set up your own account and it only takes a couple of minutes.
2. Every Submission Is Manually Reviewed
Every eLearning content provider you see in the online directory is manually reviewed by our team. We want to make sure that lists follow our guidelines so that buyers get all the info they need. For example, you can only include a link to your main website or landing page, just as you can only choose up to five industries and specialization areas. You'll also find a pre-built list of training solutions. Simply choose the ones that apply to add them to your listing.
3. Users Have To Log In To Leave A Review
Clients who wish to leave a review or rating need to log in to the system. They can either create an account or access the review platform through LinkedIn. They must also provide some background info about the project, for example, what was the use case? What is their business size? The next step is to explain what they liked best and least about eLearning vendors. It's relatively easy to just click on stars to rate providers. However, reviews require more thought. They need to reflect on the experience and outcomes, then sum it up in their own words. For instance, every review kicks off with a summary statement, just a few words that recap the project.
4. Admin Pages Are Password Protected
All your marketing data and company info is secure since we password protect the backend pages. Only you and your admins have access to CPC, conversion, and daily performance reports, as well as your PPC customization page, which includes bid amounts, payment methods, etc. You can also request to change your username or password if it's been compromised. Simply contact our team to modify your profile.
5. Transparent Geo-Bidding Lets You Track Your Marketing Spending
Another concern that many eLearning companies have is overspending, namely, that you don't have oversight of your marketing accounts or budget. This is due to the fact that many promotional tools lack transparency. You can only see the results after the fact, or reports only cover certain aspects of ad performance. On the other hand, listings with PPC feature transparent geo-bidding. You can track every aspect of your strategy from CPCs to conversions. There are even daily performance stats to help you optimize your approach. As such, you get total control of your marketing spending.
Conclusion
Register your eLearning solution and launch a PPC listing to boost marketing ROI. All our lists feature fraud prevention measures. However, PPC comes with added perks, such as a CTA button to drive more traffic to your site, as well as a personal marketing advisor to help you strategize and improve SEO. You can see immediate results instead of waiting for months for your marketing efforts to kick in. It's quick, cost-effective, and easy to customize your PPC campaign.
Our niche eLearning directory has the top content providers. Add your name to the list to boost online exposure and reach your target audience. It's free and you can create a listing in just a few minutes, but there's always the option to add PPC and enhance the benefits.
Download the eBook Standing On The Top: Analyzing An eLearning PPC Business Directory From A To Z to launch your listing and achieve PPC success.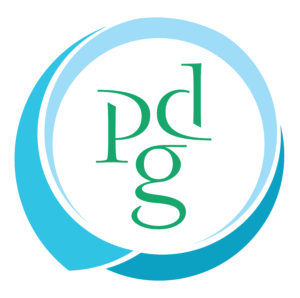 Performance Development Group
We make people better at making their business better.