WordPress LMS: The Solution For Responsive Course Content
Dear learners,
This article will explain the issues and the solutions we, as an eLearning agency, are faced with when trying to find the best solution for our clients. Due to the nature of the requests of our users, cloud LMS hosting was not very cost effective for our clients, so we had to find another solution to control responsive course content. Let's dwell a bit deeper into our clients' demands.
Requests
We were hired to provide our client with a Learning Management System. Not just any Learning Management System, but an entire website, with all the functionalities of an LMS, LRS (Learning Record Store), third party auto responsive course content integration and tracking, as well as user management. The cloud solution was not an option, since all cloud solutions use the pay-per-user plan that, at a certain point, becomes too pricy for our clients.
Issues
The number one priority for us was to decide which way to proceed next. Logically, the next step was to either make the site from scratch, or use the existing frameworks and technologies. Creating the site from scratch would have given us extreme control of everything regarding the site, but it would have taken up resources and time. Furthermore, the price of that project would have been too high for our clients. In the end, we realized that the best solution for our clients' demands were websites created by using WordPress. There are myriad of web-based solutions at the market, but the greatest challenge was to choose which one would perfectly fit altogether and provide the client, who is not necessarily an IT expert, to use it with ease and efficiently.
Solution
If we were to create a solution that was not based on the number of users and that had all the required parts (LMS, LRS, user management, third party content), we would have ended up using WordPress and a number of plugins, some free and some paid, to customize the site. Of course, the site had to be responsive. Our content was to be made by third party authoring tools such as Adobe Captivate. The next issue we needed to resolve was how to integrate the content made by our authoring tool with the Learning Management System we used for the site. Since Captivate is both SCORM and xAPI compliant, we just needed an LRS that can communicate with Captivate, and an LMS that can communicate with our LRS.
Simple, right? We found the solution to those issues in paid plugins. I might add that the integration proceeded quite smoothly. Since our Learning Management System tracks everything that is done in our courses made by Adobe Captivate, we can now have content that would engage the users much more than just a simple text, video, audio, question, answer LMS content. (xAPI and SCORM are standards that report what the user did thereby tracking what actions he took in regards to the course.) Since responsiveness was also an important concern of our customers, we would need both a responsive Learning Management System and responsive course content. Captivate made it possible for us to create responsive content and most of the modern Learning Management Systems are responsive by design.
Of course, everything is controlled from the WordPress dashboard, allowing our customers to do what they want, and how they want. If needed, we are always available to provide them with assistance.
Word Of Caution
We used Adobe Captivate in our project. It is advertised as a responsive software, but the truth is, it is not as responsive as it should be, especially in this day and age.
My point is this: Do not buy ANY software that cannot be tested to check if it does what the producer claims it does.
Of course, everything is controlled from the WordPress dashboard allowing our customers to do what they want and how they want. Furthermore, we are always available to provide any assistance they may need. In addition, we would prepare a user's manual for our customers so that they would not have to engage in administration as it could become an overwhelming task for them. Providing our clients with the website administration login information could create a potentially hazardous scenario where they could unintentionally create detrimental consequences to the website. The end result of such a scenario would be a loss of revenue for our customers. Our goal, as their service provider, is to prevent that.
Pro Tip: Always, or at least, as often as possible, choose plugins and software with responsive customer support. It will be of great assistance to you in your projects since the communication between you and the people behind the software you are using is an essential part of development. With a responsive customer support you can be rest assured that the software providers will provide their users, you, with care and support. They can help you solve issues in a quick and timely manner. Be especially cautious of this when purchasing software since you do not want to buy a product with either no support, or with minimum support. In my experience and to my knowledge, the open source community provides better support than some purchased software.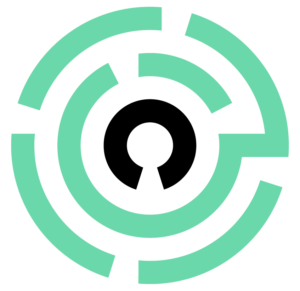 eWyse
eWyse is an award-winning agency, using a unique methodology called the 3C Framework to help build perfect eLearning courses that engage, entertain, and educate learners while helping companies to reach their objectives. Let's discuss your ideas!