An L&D Evaluation In View Of 2022
2021 was (and continues to be) a challenging year for employees and employers, but especially so for L&D teams working to respond to the new hybrid working model. Many aspects of remote training, and in-person L&D initiatives, worked very well. However, an objective L&D review should also highlight the aspects that did not work as expected. As 2022 approaches, organizations need to review what they've learned about their L&D plans and strategies in 2021. Here are some findings you are likely to uncover.
Note: I would like to highlight that these insights are my reflections based on my interactions with our customers and prospects. I have also looked at research insights from Brandon Hall Group and Training Industry to validate my observations.
Here's what worked and this upward curve will continue:
Here's what didn't work:
What Are The Key Lessons From 2021?
As we get ready to plan for 2022, and prepare L&D strategies for the coming year and beyond, let's not forget the lessons we've learned from 2021:
What Are The Key Focus Areas For 2022?
So, how can we leverage these lessons to better prepare our L&D function and be in a better place in 2022? Well, as you review the year that just went by, here are the key 2022 focus areas that we mustn't lose sight of:
The transition of L&D from cost-center to performance driver and value creator
As part of your L&D review, it's important to ascertain how you might shift L&D's perceived place in the organization from a cost-center to a function that drives performance and creates value. To accomplish that, L&D must start by aligning the training strategies with the business's goals and objectives.
The ability of L&D to measure and demonstrate the impact of training will be critical
Business leaders will look for specific and measurable contributions from L&D. To do that, you must recalibrate L&D's focus to deliver achievable training metrics that match the business's Key Performance Indicators (KPIs) [2]. Some focus areas might include revenue growth, performance gains, better compliance, and improved inclusion and engagement.
Learning culture transformation
The new workplace paradigm requires a focus on changing organizational learning culture. Instead of focusing on mandated or scheduled training only, L&D must now focus on building a culture of growth through continuous learning.
Better learner and learning experiences
Because learners now expect greater support from their L&D teams, it's vital to focus on providing them with improved learning and learner experiences. This includes better experiences when interacting with their learning environments as well as more engaging and satisfying experiences from participating in specific training events.
Parting Thoughts
An objective L&D review can unlock the secrets that 2021 shared with us about all aspects of our Learning and Development plans and strategies. In this article, I have shared thoughts on what worked well for some organizations and what didn't. Hopefully, these findings will help you better plan your own L&D strategies for 2022.
References:
[1] How to Build a Culture of Innovation and Experimenting in L&D by Leveraging the Expertise of a Strategic Partner
[2] How to Use Employee Training Metrics to Measure Training Effectiveness and Impact
Read More: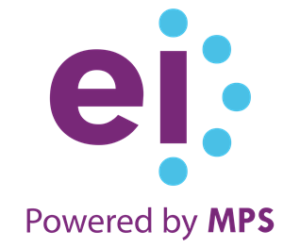 EI
EI is an emotionally intelligent learning experience design company that partners with customers in their Digital Transformation journey.
Originally published at www.eidesign.net.