Creating Web Based Training For Multiple Devices
The explosive proliferation of mobile devices has created expansion in nearly every affected market. There were nearly 1.9 billion mobile users worldwide in 2015. 80% of internet users own a smartphone. 51% of the time spent by adults per day online was done on mobile devices.
Search engine giant Google even implemented the use of mobile-friendliness as a ranking signal in their search algorithms increasing the importance of SEO competence in affordable website design and as a key consideration in small business web design.
In a recent KPCB internet trends report it was revealed that 22% of millennial aged employees preferred web based training as a benefit as opposed to more traditional flex schedules, monetary bonuses, and company vehicles.
2016 is going to see increases in mobile course content in response to increased user demands. With so much activity in this mobile education market segment, many educators find themselves searching for the right tool to create their own course offerings.
Here are 10 popular tools that will help create effective web based training for multiple devices.
Discover the best eLearning Authoring Tools
Save Time & Money. Compare the Top Authoring Tools by features, reviews and rating!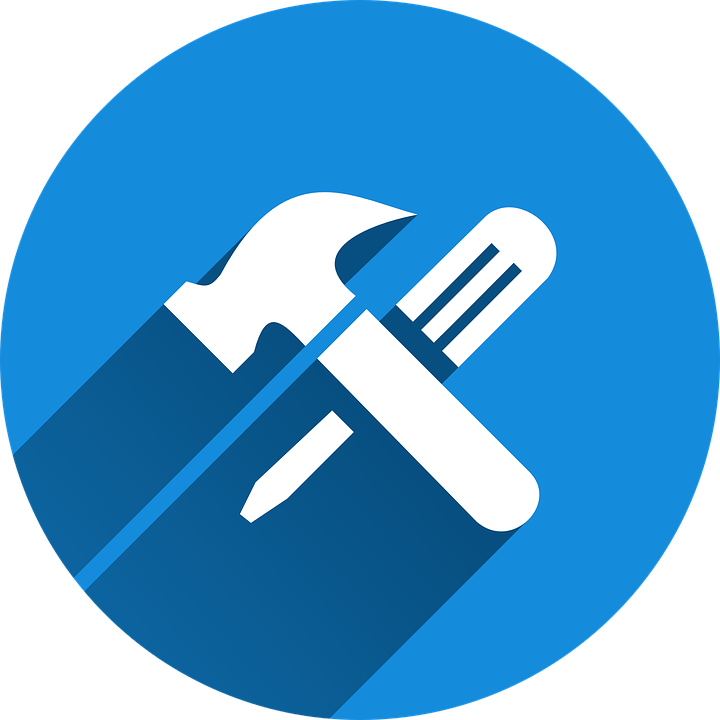 Elucidat
Elucidat is a multi-platform eLearning content authoring tool delivering educational content in HTML5 markup. Its robust features include templates, layout themes, and collaboration tools that facilitate communication with other team members throughout the content design process. This powerful content authoring tool supports popular learning management system formats enabling designers to custom brand their courses. It also offers analytics tools to provide aggregated data related to student performance and use of the course materials. Elucidat comes with a free 14 day trial license. After the trial the license will cost $2475 per author.
Raptivity 
Raptivity delivers rapid course content creation by offering several templates that are easily modified by course authors. Their offering supports several output formats including HTML5 and Flash, allowing the course to be published to mobile learners and desktops supporting the Flash plug-in.The Raptivity toolkit comes with a media toolbox that gives content creators the means to add their own images, videos, text and buttons into their course interaction model. Raptivity comes with a free 14 day trial. The course tools are offered in several licensing models with the basic Essential version starting at $300 for a lifetime license. Educators, governmental and nonprofit organizations are offered a 25 percent discount.
EasyGenerator
EasyGenerator is a cloud-based software as a service (SaaS) content builder used for creating web based training solutions using a hierarchical workflow model. One of the more interesting offerings of EasyGenerator is its support for publishing course content to their hosted cloud. After the course is uploaded, the educatior is given a link to their course to distribute to their students. Pricing begins with a $0 entry level package that supports a maximum of 10 users and 10 courses. Their high end package is $59 user/month and supports unlimited courses and students.
Lectora Inspire is among the premium desktop software options for developing web based training tools . The software supports rapid content creation and deployment across mobile platforms. Their proprietary technology, Responsive Course Design, allows course authors to create the course once and make device specific customizations. Lectora comes with a free 30 day trial and pricing is $1595 for a single license or $2374 with the live technical support option.
M-Learn on the Go
M-Learn on the Go comes with thousands of pre-designed courses giving content creators easily modifiable templates. Social engagement between learners and instructors is supported via M-Learn's audio, video and text functionality. Business users with existing Microsoft PowerPoint presentations will find the support for embedding in Skydive or Vimeo a very attractive feature. The course creation tool supports multiple choice and true/false quizzes and a rapid survey creation tool. Real-time learner tracking support is also available. M-Learn offers customized pricing and promo models that are available directly through their sales team.
Adapt Learning Authoring Tool
Adapt is an open source tool for developing web based training courses on desktop and mobile devices. The Adapt project is a consortium of approximately 31 developers, creative staff, designers and content managers. Their offering supports rapid and highly customizable eLearning content creation. Several components supporting various content types are offered to course designers including: text, graphic, narrative and a "hot" graphic component that supports interactivity with the learner. The highly impressive tool set is made even more attractive through its open source pricing model at no cost with open source licensing restrictions.
SmartBuilder
SmartBuilder is a free-form, drag and drop, what you see is what you get (WYSIWYG) course layout tool. After the elements are in place customization is managed through their object-based inter-communication functionality. The tool supports several content output options including mobile-friendly HTML5. This environment also comes with content management and course creation collaboration tools supporting enhanced productivity and version management. Pricing starts at $0 for the collaboration license that allows an unlimited number of lessons to be created. The professional edition, which unlocks all features is $1970 author/year.
LessonWriter
LessonWriter delivers a literacy and critical-thinking solution available for instructional texts with the goal of assisting students to improve their reading and comprehension. The basic services, which are provided free to teachers, allows to create reading lessons and materials, a lesson plan, flash cards and question review sheets and unlimited lessons from teacher provided digital texts without requiring any Instructional Design training. Pricing starts at a basic free service for teachers and goes up to a premium model at $60 per year that supports video, advanced lesson design features and allows lessons to be posted online. All offerings support mobile and web based content delivery options.
Adobe Creative Cloud
Adobe Creative Cloud is a SaaS offering of popular Adobe tools including Photoshop, Dreamweaver, After Effects, Premiere, Illustrator and Comp. While not intended as a suite of web based training tools per se, Adobe Comp supports designing mobile-based layouts that transform drawing gestures into professional graphics that can be used in learning material creation. The Adobe suite can be used to design customized course materials for use on mobile devices. Pricing starts at $19.99/month for students and teachers.
LCDS
Microsoft Learning Content Development System (LCDS) is free of charge design tool that supports interactive, online course creation by Microsoft Certified Professionals. LCDS supports publishing e-learning courses by using their LCDS form-based design tool to generate customized interactive quizzes and game-based and other multimedia content. LCDS is available free of charge to Microsoft Professionals.
Conclusion
Choosing the right content tool to create your web-based training courses can be challenging. In this article, we reviewed 10 tools, their features, and pricing models. The right tool for creating web-based training content can be a highly personal selection based on several factors including strategic partnering, long-range goals, in-house infrastructure, and support for existing content.