How To Find Out Who Your Learners Really Are
In the past, the door of the Learning and Development department might have been firmly closed and bolted, but the days of anonymous training managers are over! Training isn't about delivering mind-numbing eLearning units and soulless assessments anymore. The learning industry is waking up to the fact that training is about changing behavior and building the perfect organizational culture.
Organisational change is all about making the employees feel valued and giving them a sense of ownership. You can't do that until you get to know them. If you listen and show you're interested, they'll open up. If not, they'll never feel like telling you and you'll never be able to build a training program that works for them.
But how are you supposed to get closer to your learners? Here are just a few ideas to get you started!
1. Start From The Induction Program
Start as you mean to go on – make sure you set the tone from the employees' very first day. Instead of making them sign a bunch of health and safety declarations, give new starters a chance to share something about themselves. As part of their induction training, ask them to share five fun facts about themselves on the Learning Management System news feed.
2. Add Social Functionality
If your Learning Management System doesn't have social functionality, you're missing out on a ton of opportunities to find out who your learners really are. The social news feed can give you an overview of your learners' attitudes and tastes. Taken as a whole, this can be a highly accurate snapshot of what your organisational culture actually is, rather than what your employee handbook says it is.
3. Gauge Alignment With Vision And Values
If there's a huge gulf between the theory of your organisational culture and the reality, this might mean that your employees don't really understand what the company is about. In this case, you've found out that you need to provide more clarity on your vision and values. With the insight on the social platform, it'll be easier to find a common ground to start from.
4. Give Rewards For Sharing
The chance to make new friends is a reward in itself, but it doesn't hurt to give a little extra. If your Learning Management System has gamification functionality, make sure you're using badges to encourage knowledge sharing on the platform. If the learners can creep further up the leaderboard, they'll be more inclined to share something about themselves.
5. Get Feedback On Content
Despite your best efforts, it's possible that your learners just don't like the training they're receiving, or they just don't find it useful. If that's the case, you need to know about it. Make sure that your learners have an opportunity to provide feedback on all the content they consume and make sure you take heed!
6. Create Discussion Groups
Rather than managing all your learners' input in one place, make life easier on yourself by creating discussion groups for specific topics. This will let you focus on individual areas and discover your learners' challenges, attitudes and strengths. This is also a great way to find out who the go-to expert is in these areas.
7. Don't Be Invisible
Can your learners see you on the Learning Management System? If they can, is your name 'System Admin'? Don't hide behind an anonymous avatar! Smile, say 'cheese' and give yourself a face and a presence on the system. If you're looking for genuine human interaction, you need to at least look like a genuine human!
8. Add A Chat Feature
If you really want to get to know your learners, you need to make it as easy as possible for them to contact you. Adding a live chat functionality is a great way to break those communication barriers down and find out about the people at the other end of your training content.
9. Use Web Analytics
With all the technology at your disposal, it'd be foolish not to use it. By installing a web analytics tracking code on your Learning Management System you can gather a lot of information from your learners. This will tell you where they are, which devices they prefer and how often they log in, among other things. This data will tell you where you should be focusing your efforts.
10. Talk To Them In Real Life
There's a lot to be said for a simple solution. If you want to know who your learners are, take a walk around the office, go and visit them and get some of that good old face-to-face interaction. The thing about engagement is that it works both ways. If your learners see that you're willing to make the effort to engage with them, they're much more likely to do the same.
Final Word
Any entrepreneur will tell you that the success of a product depends on extensive market research. If they don't know the person they're trying to turn into a customer, they'll never make a profit. It's down to you to take the same approach with your training. After all, at the end of a successful training initiative is a change in behaviour, an increase in productivity and the all-important Return On Investment!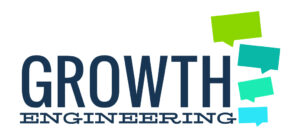 Growth Engineering Learning App
Introducing Growth Engineering Learning App, the world's most advanced mobile application for organisational learning. It places unlimited potential right where your learners need it — their pockets! 🔥