5 BYOD Mistakes Your Organization Should Avoid In Online Training
BYOD, or Bring Your Own Device, involves employees bringing their own devices to the workplace. They can then use their smartphone, tablet, or laptop to access the online training program, as well as apps that can help them further improve their skill sets and professional knowledge base. However, the secret to BYOD success is developing an implementation strategy in advance and ensuring that every employee is on the same page. You should also steer clear of these common Bring Your Own Device pitfalls.
One last tip I'd like to leave you with is that it's highly beneficial to collect feedback periodically to ensure that your BYOD online training strategy is achieving its goals. Survey your employees to see if they are satisfied with the online training program, if they would like more devices added to your "acceptable" list, or if they have any questions or concerns that need to be addressed.
BYOD may not be for every organization, but it is an ideal approach for companies who wish to scale back their online training budgets without sacrificing employee skill development. Try to avoid these common mistakes to maximize your online training ROI and make sure that your staff is on board.
BYOD online training programs can help organizations cut online training costs. Keep in mind that microlearning can also offer a wide range of benefits. Read the article Microlearning In Online Training: 5 Advantages And 3 Disadvantages to discover when it's convenient to break knowledge down into easily digestible units or modules.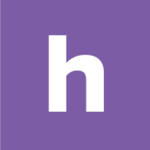 Homebase
Make work easier. Running a small business has never been harder. Homebase helps with free tools to track time and manage your team.