How To Boost The Interactivity Of Online Learning
According to Bersin, today's employee has less than 1% of the working week to set aside for training and development. Engagement is a tricky concept, and you can't expect to simply offer a new training initiative and see commitment follow.
More often than not, employees will see learning as a drain on their time and want to rush through it or check it off their to-do list. So, with so little time amongst today's time-starved workforces, could the answer to improving employee engagement and, in turn, boosting productivity as well as educational autonomy, be to make learning more interactive?
In this article, we explore 5 cutting-edge methods to engage the modern workforce.
1. Gamification
Perhaps one of the most striking advancements in sustainable eLearning, gamification is an incredibly engaging and inspiring way to prompt eLearning in the workplace. By adopting game playing logic and methodology in non-gaming contexts, this style of learning is fun, competitive, and narrative, making the learning process almost seamless.
Not only does gamification boost motivation, but it is also said to increase work experience in a whopping 91% of employees that take part.
An excellent example of gamification in the workplace comes from fast food giant, McDonald's who created a till training game for its employees that proved addictive, meaningful, and fun: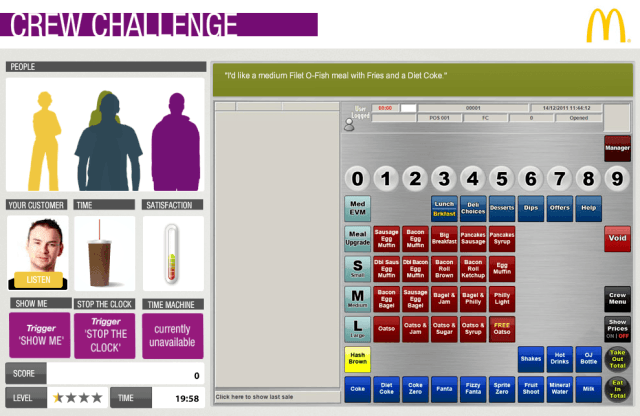 Using a simulation of the company's new till system to test learners on how they deliver their customer experience, the game served to boost productivity and provide employees with a safe, incentivized platform on which to enhance their skills and gain fresh, practical knowledge.
2. Interactive Screencasts
An efficient way of making eLearning a more immersive, more conversational experience, screencasts take the primary visual focus off the lecturer and instead, places it on the screen of the learner.
Rather than sit and watching someone reel off a number of stats, facts and figures, screencasts can consist of anything from static images like slides with text or photographs to full motion such as the movement of your mouse cursor on screen or video clips from lab demos.
One of the early adopters of using screencasting in the educational process is The Khan Academy. With a library of more than 6,000 screencasts on Maths, Biology, Physics, Chemistry, and more, the institute serves more than 10 million keen students, and more than 350,000 teachers. And as screencasting continues to pick up momentum, we expect more educational institutions will follow suit.
As the rise of mobile learning becomes more prominent than ever, with 47% of organizations currently using mobile devices in their training programs, screencasts allow busy learners to access immersive course content while on the move and fit learning in with their demanding professional lives.
3. Scenario Branching Assessments
When attempting to gain new knowledge of master a new skill, one of the greatest ways to encourage focus and enhance educational retention is by giving employees a real-life scenario to tackle. These potent methods of eLearning are known as branching scenarios.
By placing learners into the shoes of a problem solver, this tech-driven approach helps to increase interactivity and give students the opportunity to test their skills in a practical setting.
There are many ways you can build or write branching scenario assessments, and often, the more creative the better, particularly when these types of situations involve a strong storyline or narrative for the learner.
For instance, this visually striking, light-hearted and interactive branching assessment assesses leadership type with a series of interesting questions, ending with an overview of how you really are versus how you see yourself based on answers.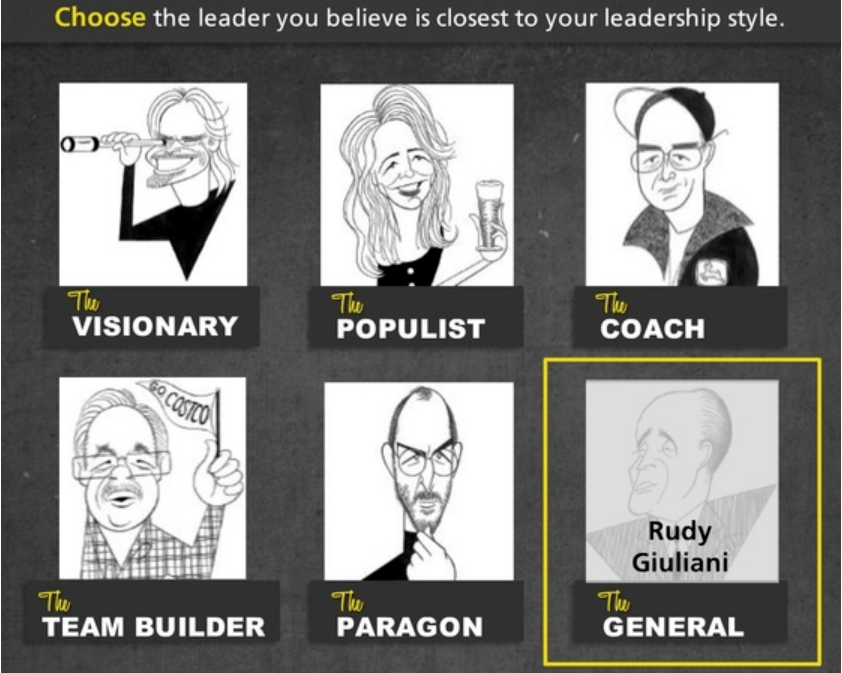 By using cartoons coupled with situation questions, this effective branching scenario helps those in senior roles understand how they can improve or enhance their leadership skills - and this type of branching scenario is just the tip of the iceberg - there's an endless scope for initiatives like this in today's digital world.
4. Social And Collaborative Learning
Collaborative and social study is a technique in which students can socially interact with each other, as well as instructors. Learners can work together to expand their existing knowledge of a particular subject or share their skills and insights in an open forum. This is usually achieved through live chats, message boards, or instant messaging.
Based on the notion that students can enrich their learning experiences by sparking a dialogue with others, people benefit from one another's strengths. By getting deeply involved in a shared task, a workforce stands to learn a host of skills, including group analysis and collaborative team building abilities.
One tried and tested method of social or collaborative learning that can be applied to a digital environment is the Jigsaw Technique. This particular strategy is said to enhance social interactions in learning and drive diversity. The workplace is often like a jigsaw puzzle, and by separating an assignment into subtasks, where individuals research their assigned area, students have the chance to become experts in their field.
A whole group discussion at the end prompts team problem solving and allows pupils to share their findings and ideas, offering insights and value that goes beyond traditional learning.
5. Quizzes
Almost everyone loves a quiz from time to time - even if it's not in a pub environment. 81% of marketers agree that interactive content grabs attention more effectively than static content, and when it comes to gaining new insights in the workplace, quizzes are very useful.
If a quiz is engaging and interactive, employees will enjoy taking part and be willing to prove they're paying attention to the content in front of them. A recent Star Wars themed educational quiz uses the narrative of outsmarting Darth Vader and leading the Rebel Alliance to victory to help users spot gaps in their knowledge base and gain new insights to apply in the workplace.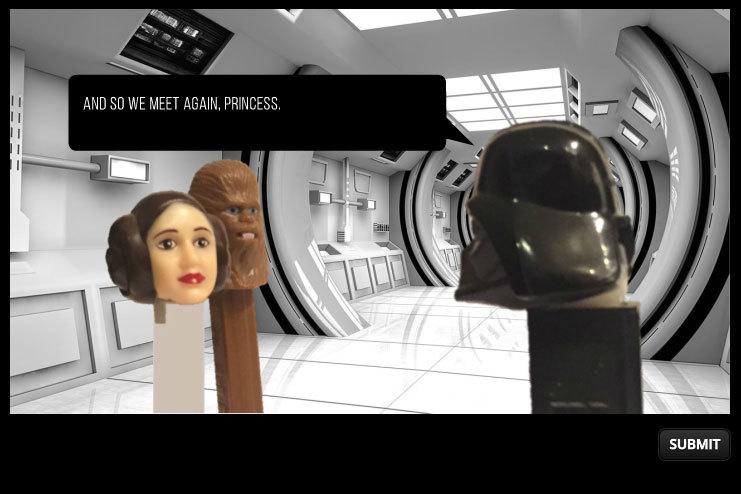 Again, this style of quiz is a shining example of the power (or 'force') of applying a strong storyline or plot to your eLarning initiatives, therefore, creating an immersive experience that encourages maximum engagement in the task at hand.
In Conclusion
If you want your workforce to stay motivated, engaged and inspired when it comes to skills development; harnessing new technologies, trying new techniques and thinking outside the box is essential. Try the above methods and you could see an improvement faster than you think.