Teaching Math With Free iPad Apps For Teachers And Parents
1. Bedtime Math - free
Parents know to read to their kids at night, but what about math? Our mission is simple: to make math a fun part of kids' everyday lives, as beloved as the bedtime story. Choose the Math Problem of the Day, or explore over 400 additional math problems with various zany topics, ranging from electric eels and chocolate chips to roller coasters and flamingos. Each has three levels of challenge ("Wee Ones," "Little Kids," and "Big Kids"), and many also have harder questions ("The Sky's the Limit") for really big kids, grown-ups, and anyone who's feeling brave!
2. BuzzMath Middle School – free
Buzzmath is a rich app for personalized middle school math practice. It's engaging thousands of students, teachers and families by empowering and challenging them. It covers Number Sense and Operations, Fractions, Decimals, Rational Numbers, Divisibility, Factors, Multiples and more.
3. Fizzy's Lunch Lab Fresh Pick – free
Professor Fizzy, star of the PBS KIDS web series, "Fizzy's Lunch Lab," is holding a competition to see who has what it take to be the next Lunch Labber! Think it's going to be easy cheesy? Well think again! Take on 8 exciting challenges that will put your math and problem solving skills to the test. If you can navigate your way through the grocery store, come up with right amount of change in the check-out line, and successfully serve food to a room full of hungry customers, you may just have what it takes to become the next member of the Lunch Lab!
4. Math Champ (Client) - free
To play Math Champ you need this app (the CLIENT), 1 or more classmates to play against and the Math Champ HOST (or SERVER, which is a separate iPAD only application). If your math teacher doesn't have it yet, you could ask them to download it for your class. When each quiz starts the HOST will automatically generate a quiz set randomly from thousands of available questions (based on common curricular standards). Math Questions are sent to each client device in real time as play unfolds. Each question has a set amount of time to be answered, and each correct answer also earns a point of each player. There are bonus points for the fastest answer, and/or the first person to answer 5 questions in a row.When the quiz is complete, the leading scorer is declared as the Math Champ... that is until someone else can unseat them!
5. Math Champ (Host) - free
Math Champ is a challenging and innovative quiz game designed for classrooms that your kids will go nuts over - any student with an iPhone, iPad or iPod Touch can compete head to head - at the same time - to become to the class Math Champ. The only other thing you need to do before play kicks off is to select some game content - select the grade and the difficulty level and Math Champ will do the rest... When each quiz starts the HOST will automatically generate a quiz set randomly from thousands of available questions (based on common curricular standards). Math Questions are sent to each client device in real time as play unfolds... Creating a weekly class math quiz has never been easier!
6. MyScript Calculator – free
With MyScript© Calculator, perform mathematical operations naturally using your handwriting. Easy, simple and intuitive, just write the mathematical expression on the screen then let MyScript technology perform its magic converting symbols and numbers to digital text and delivering the result in real time. The same experience as writing on paper with the advantages of a digital device (Scratch-outs, results in real time …). Solve mathematical equations by hand without actually having to crunch the numbers yourself.
7. Pick-a-Path - free
Help Okta reach the target (maximum, minimum, or a specific value) by choosing a path from the top of the maze to the bottom. Seven levels with seven puzzles will test your skills with powers of ten, negative numbers, fractions, decimals, and more. How many starfish can you earn?
8. Questimate! – free
Get the new ESTIMATION GAME where YOU make the questions! How many giraffes would be as tall as the Statue of Liberty? How fast is the world's fastest train? How many jelly beans would it take to fill up a soccer ball? In what year was the cell phone invented? Choose what you want to explore – you make your own questions. Explore a variety of estimation quests – Amazing Animals, Need for Speed, History of Awesome, and GeoOdyssey, with more coming soon! Play Solo or with friends and family – Pass & Play and Game Center modes. Unlock treasures – you'll win hints and power-ups to help you in your quest...and mess up your opponent!
9. Virtual Manipulatives! – free
I have provided a virtual set of fraction bars on www.abcya.com for several years. Many teachers have contacted me about creating a similar application for the iPad. Here it is! I offer this app for free because virtual manipulatives alone do not provide meaning for learners; they require a teacher to guide meaning and connections. A good feedback loop is essential to deliver the best results. I encourage adults to send your thoughts and suggestions on how to improve this app. To the best of my ability I will incorporate your ideas into subsequent versions to deliver what you want.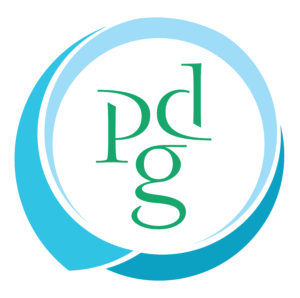 Performance Development Group
We make people better at making their business better.